This week's edition of The Local's Web. 10 of the best from that place we love and fear in equal measures; The Internet.
First five items, as always, are of this island and the last five are from God knows where but we like them.
Enjoy

1. Dublin: A Personal View


Lecturer, author, broadcaster, character and staunch Republican Eamonn Mac Thomais made two series for RTE in the late 70's and early 80's where he takes long walks around his Dublin, meeting the locals and telling the tales. Taking in Stoneybatter, The Phoenix Park, Ringsend and other old areas of the city, half the spots you'll recognise immediately, the other half have long since seen the wrecking ball.
A charming and entertaining glimpse into the recent past of Dublin. Click here for the full YouTube playlist.




2. 'Guns and Hoses': The story of the Dublin Fire Brigade in the revolutionary years 1913-1922


A talk by Las Fallon taking place in the Cobblestone Pub in Smithfield about Dublin Fire Brigade during the no doubt very busy years between 1913 and 1922, where they had their hands full with Easter Rising's, Wars of Independence and that sort of thing. Event Details here
3. Mister Saturday


This qualifies into the Irish section of our weekly 10 things as one half of the Mister Saturday duo, Eamon Harkin, is an uprooted Derry man. An excellent mix recorded live at the Mister Saturday summer launch last week in New York, raw energy and vibes thanks to the mic they dangled over the capacity crowd.
These guys are big inspirations for our Telephones parties...one of which is happening next week. Oh and you can catch the Mister Saturday Night guys playing at the Telephones tent at The Beatyard too. There ya go now.
4. Munch & Gargle


A podcast series from local and international coffee don Colin Harmon about food and drink in Ireland. There are six episodes so far in what will ultimatley be a twelve part series where he interviews the likes of Michelle Darmody of Cake and Slice cafes, Seaneen Sullivan of L Mulligan Grocers, Galway stalwarts Jessica Murphy and Enda McEvoy and the ever opinionated Harbo from Lovin Dublin.
5. Dublin loves pedestrians?


Is Dublin pedestrian friendly? Thats the question Dublin Inquirer asked and then went and did their own surveys. They compared the results to a similar study done in London and plotted the results on a very nifty interactive map which you can see here.
6. See you under the Discoball


Its hung precariously over your head in pretty much every place you've seen fit to unleash your moves but at what point did the glittering disco ball become the default symbol for a late night party?
Thump went and found out and its been around for a lot longer than you'd think

7. Roberta's, Brooklyn.


Hidden behind a grimy concrete block facade in what was once a barren area of Brooklyn lies one of the best restaurants we have ever been to. Famous for amazing pizza, it's their top-down ethos, approach and attitude towards all the little details that we find really inspirational. And the pizza. Jesus the pizza.
Have a look at the videos here.

8. Rotterdam Rooftops


There's something special about a roof top shindig. Be it a cinema night, club night or just catching a sunset with a bag of cans, so many happenings are improved by adding a few stories of height to the equation.
Rotterdam will host a festival this month called Rotterdam Rooftop Days with the aim of getting people up high for a number of events.
9. 90's Electronica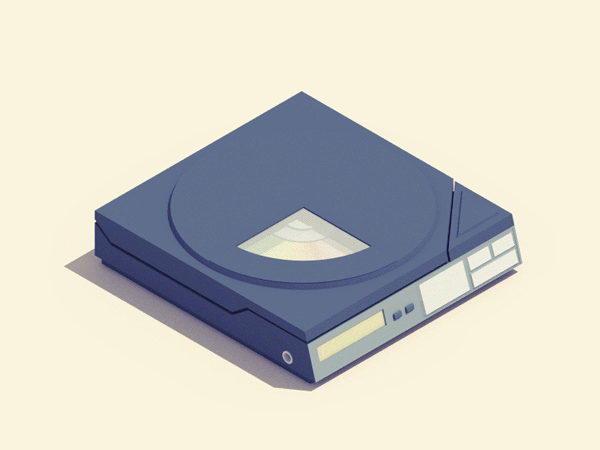 Just some awesome GIF animations by Guillaume Kurkdjian of various 90s devices doing what they did.
10. Hear the light


Is it a bulb, is it a speaker? Both actually. Weird hybrid stuff going on here but we like it. Design Milk has the details on Sony's new brainwave
But wait, there's more...
July 17 2019
Metro Burger
October 14 2015
(Are You Ready) Do The Bus Stop
April 25 2016
Signs of Power