Hang Dai
In November 2016 a restaurant unlike any other opened on Dublin's Camden Street. From the street, it looks like a Chinese takeaway but venture inside to reveal a long dark room, one part 80's disco bar and one part subway carriage.
It's called Hang Dai, the food is outstanding with crowds beating a path to the door from day one. However, what really made us sit up and notice was how much attention to detail was paid to the sound system, something typically found at the bottom of most restaurant's priority lists.
We met with Will Dempsey and Karl Whelan, school friends, clubbing buddies and now proud owners to ask them how the project came together and why they invested so much time and money in their venue's sound.
Early Days
Will and Karl know each other a long time and keep easy company.
In their mid 20's, Karl went travelling to build his cooking skills, cooking in France and Australia, with Will staying in Dublin, working in a sales job as well as collecting and DJing regularly.
In 2010, Karl returned to take up a job in Chapter One and they moved in together, picking up where they had left off.
"The house became a bit of a legendary after party joint" remembers Will. "We had parties most weekend, with Karl cooking and myself looking after the music. We started talking about the idea of doing this for real, merging our skills, interests and friendship, getting our own premises."
The conversations continued as the lads built up more experience, Karl moving from Chapter One to chef in Luna, Will joining Choice Cuts where he ran the vinyl-only 'Jook Joint' stage at Body & Soul festival.
If it ever happened, they agreed from day one, that it would be 50/50 food and music, with equal obsessive attention to detail paid to both.
Beginnings
On Sundays, Will and Karl would meet up and go for Chinese food where they would always wind up talking about their restaurant idea.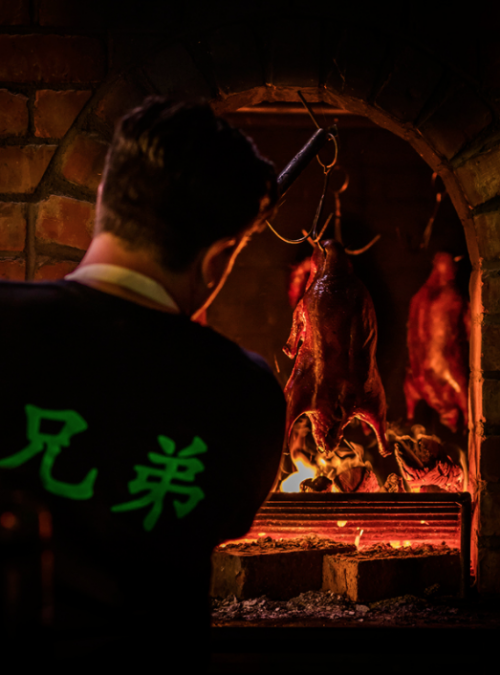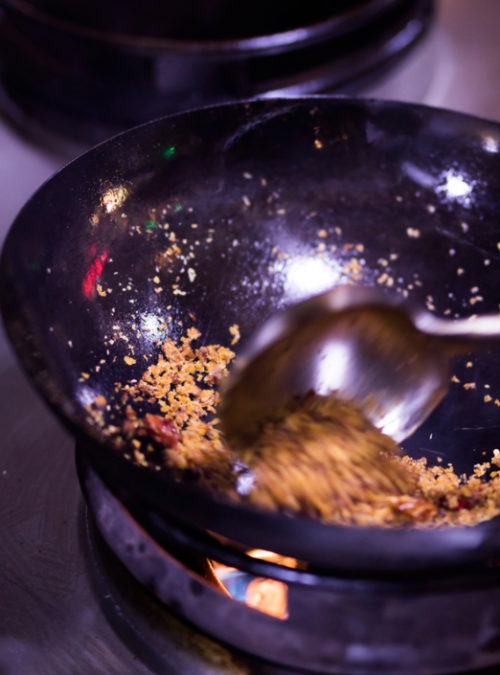 "For a while the idea was to be a BBQ restaurant, then we thought, Korean" remembers Karl, "but then it dawned on us that we we're talking about all these different cuisines as we sat licking our fingers in a Chinese restaurant". With Will chiming in that he'd been brought up on half roast duck, Cantonese style, every Sunday since he was 4 years old, their destiny was set - they'd be cooking their favourite Chinese food.
Now they just needed somewhere to do it.
Making the dream a reality
Research trips to Hong Kong, London and Beijing we're arranged. As Karl refined the menu, Will was out looking for a venue and researching the all important sound system.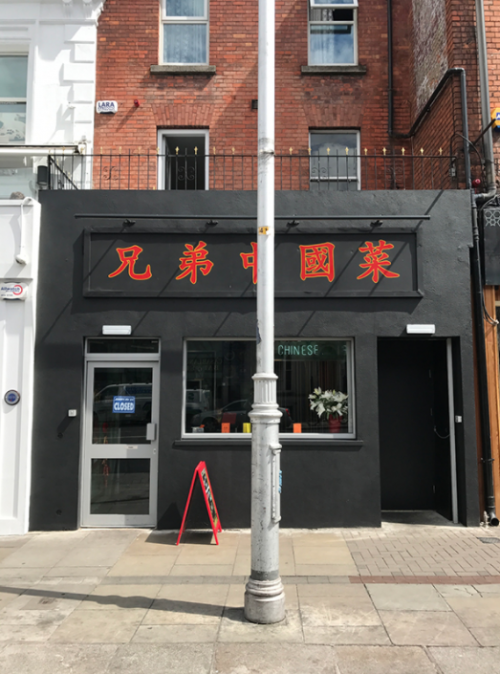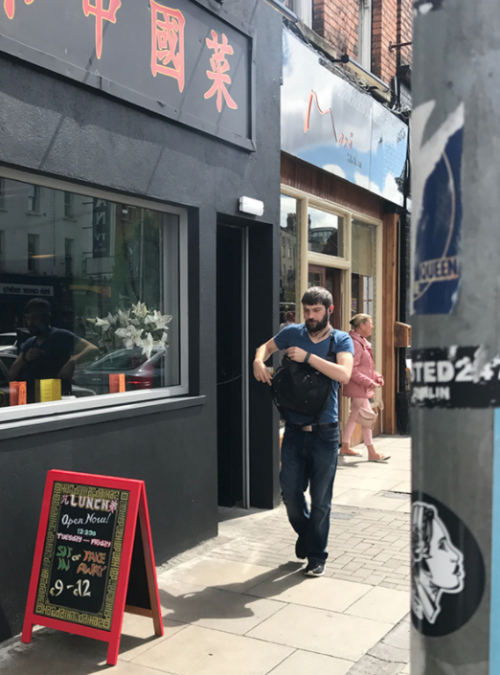 Will remembers "I spent months beating the streets looking for the right place. I'd look anywhere - shops, yards, derelict gaps in buildings". Will's grandparents had been fruit and veg sellers on Camden Street in the 50's and Will would often stop to talk to the ladies selling the veg there today telling them he was looking to open a restaurant. One day one of the ladies introduced Will to an owner of a long empty building on the Street. It was perfect. The deal was done quickly and all of a sudden they had a premises.
Now with a venue and a menu, it was left to Will to create the perfect sound installation. But what did that mean exactly?
Too Many DJs
One night whilst working in Luna, Karl found himself cooking for 2 Many DJs and LCD Soundsystem's James Murphy . They ended up hanging out all night where they told him that they would be bringing their Despacio Project to Electric Picnic.
Will already knew James from DJing with him previously and they asked if Karl would run a BBQ for them at it, which he did and they all ended up talking about sound systems back stage until the wee hours.
Despacio was built around a bespoke sound system and Murphy and 2 Many DJs guys gave Will some invaluable advice, setting him on the right course.
Will's travels also brought him to the likes of Plastic People and Brilliant Corners in London, as well as James Murphy's own NY bar The Four Horsemen, all places where sound and acoustic treatment were top priorities.
The owners of Brilliant Corners put Will in touch with their engineer Justin Greenslade, also the managing director at audio engineering company Isonoe. Will wanted to source a set of legendary vintage Klipschorn speakers but Justin advised against as they would just cause problems. He suggested that they should build custom speakers from scratch using quality components. Will agreed, but now the problem was finding somebody who could build and install it for him. With planning for the restaurant now well underway the clock was ticking.

The Install
In March 2016, with 8 months to go and still no idea who was going to build their vital sound system, Will got chatting to local Dublin DJ Sally Foran who suggested he should talk to a guy called Toby Hatchett from West Cork.
Will was aware of Hatchett. He had ran the My House stage, directly opposite Will's Jook Joint stage at Body & Soul Festival, where Will had been impressed with the sound setup.
Will picked up the phone and explained his vision to Hatchett. A cabinet maker by trade but with a passion for building sound systems, he jumped at the opportunity. Plans we're discussed at that year's Body & Soul and within 3 weeks, Hatchett had met audio engineer Abe Scheele and drawn up a proposal for Hang Dai.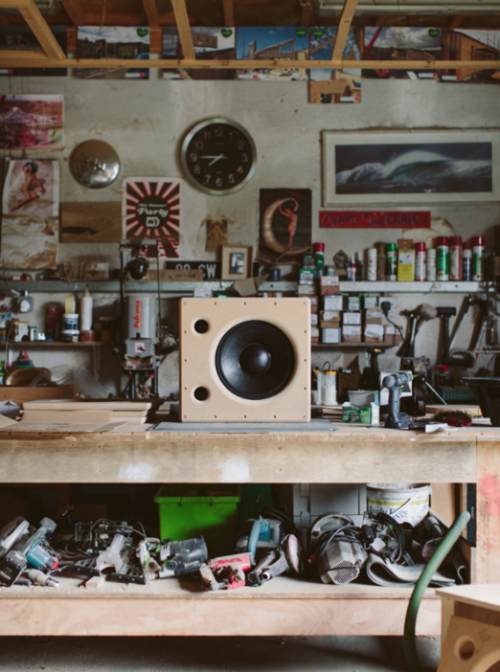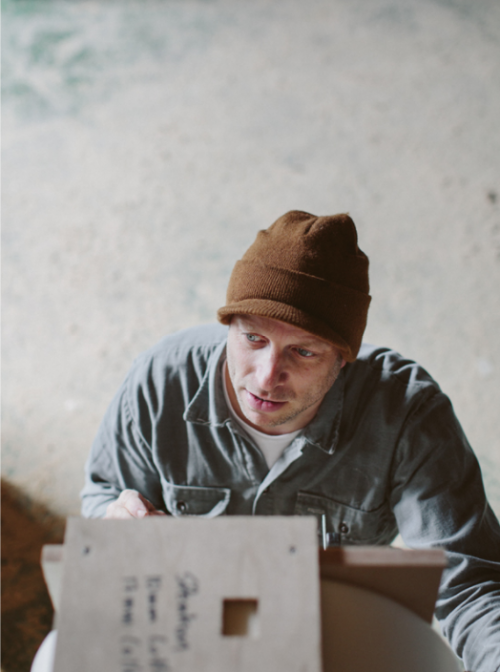 Will wanted an analog only sound system, made with only the best components, from the DJ mixer to the speakers, over specced with loads of power behind it that would never get used. On the advice of another well known audiophile DJ Floating Points who they spent time with after his Dublin gig, they ordered a custom built DJ mixer from Alpha Recording Systems in Japan. They rewired their Technics turntables and fitted them with custom sound absorbing feet. The DJ box is built out of slab concrete, absorbing all vibration before it affects the turntables.
Even the iPod, which plays background music during the day, is a rare model, known to sound especially good, and was sourced from eBay.
Treating the acoustics of the room was also vital. The goal was to create a warm environment, getting rid of the normal clatter associated with a busy restaurant and to make the music sound as good as possible.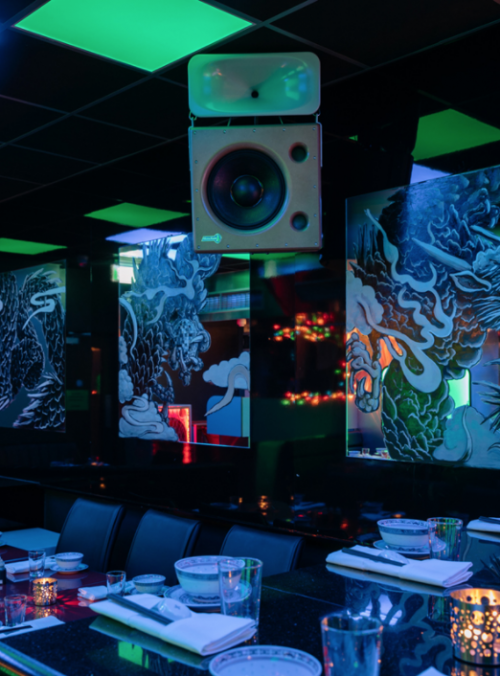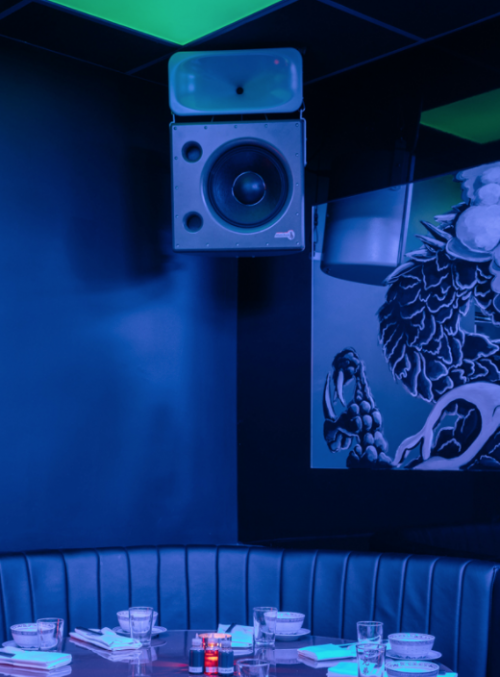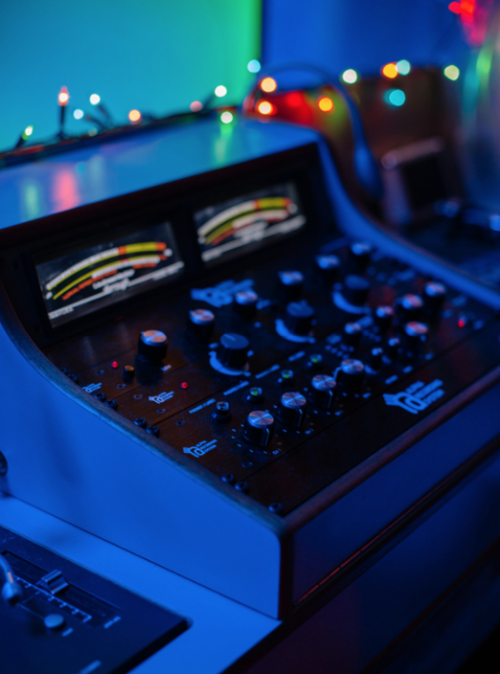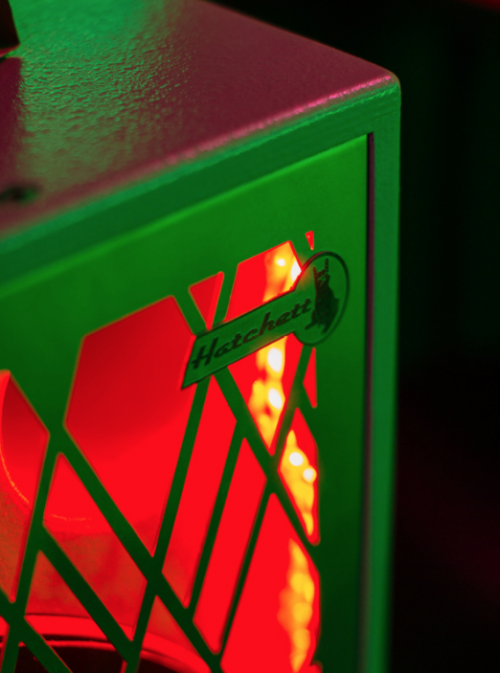 They suspended acoustic panels used in Italian nightclubs from the roof, they filled furniture with acoustic foam to soften the sound of the room so it sounds almost like a recording studio. They built walls over 2 feet thick to soundproof the venue, losing valuable seating space in the process. They insisted on using cedar and teak wood known for its acoustic properties and they had Abe Scheele sound design the room, spending a couple of days playing different frequencies over the sound system and moving microphones around the space, analysing all on his laptop, slowly tweaking and balancing the speakers and amplifiers.

The Result
Hang Dai was met with immediate hype when it opening in November 2016. Diners were thrilled with the food, a fantastic looking space and with DJs playing every weekend the place turns into a vibey late disco bar.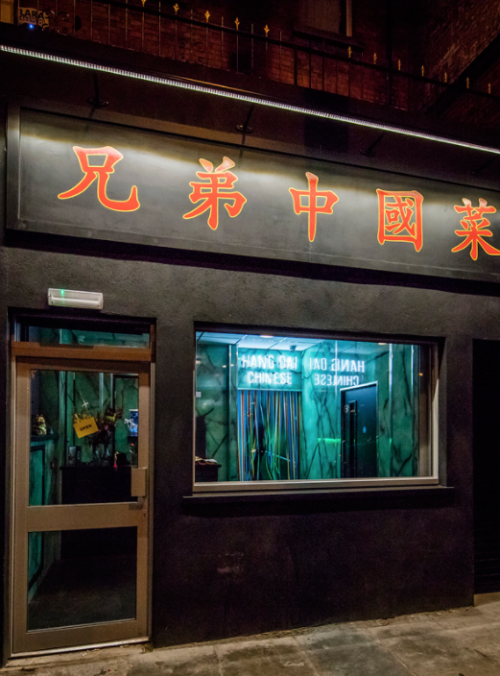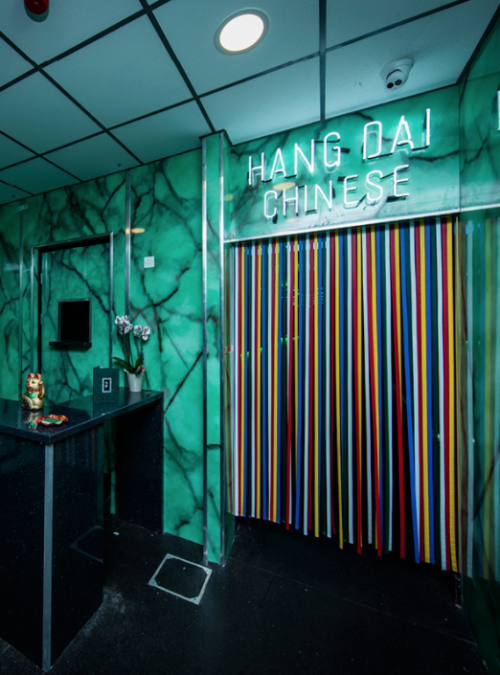 However, measuring the return on investment in a sound system, especially in what is primarily a restaurant, was always going to be difficult.
After investing so much time and money in the sound installation, are Will and Karl happy? "We're really happy with the results" says Will immediately. "The feedback from customers and DJs alike has been very positive too. Ask me again in a couple of years and we'll see what answer I give but right now, I'm really happy that we stuck to our philosophy and it was absolutely worth it. It's now up to us to maintain and evolve it"
---
Hang Dai is located at 20 Camden Street, Dublin 2.
Geek's Corner
All the details you probably don't need about the Hang Dai installation
DJ Booth
Alpha Recording Systems Model 4100 Mixer
Alpha Recording Systems Model 3500 3 band crossover
Alpha Recording Systems Model 3600 dual 3 band crossover
Technics SL1210 x 2 on on TPI lab grade isolators
MIDS & HIGHS
Very high quality 1" B&C Compression drivers on 15" SEOS Waveguides.
These are a very high end hand made home HiFi horn that give exceptionally clear sound and even dispersion.
The mids are 450w 12" BMS Ultra low distortion Mid bass drivers in Tuned reflex cabinets.
BOTTOM
Assisted Port Alignment Subs developed by Elements Audio.
Super clean HiFi Bass, pushing approx 7000w total.
PROCESSING & AMPLIFIERS
Processing by BSS soundweb London, tuned to the venue's space plus network throughout the building.
Amplifiers are 5 x MC2 Audio T Series old school Analogue with Heavy Copper power supplies
Full active system, each speaker has dedicated amp channel
BATHROOMS
Our custom HipHop jaxx system with a 400w Custom Turbosound speaker in each cubicle.