High Tides
During the early stages of lockdown, many swimmers who were lucky enough to live within 2km of the coast made the rest of us jealous with pics of their daily plunge into the sea.
Once the heavier restrictions were lifted, people flocked to coastal towns and swim spots en masse, many dipping their toes for the first time or rediscovering how good it feels to throw yourself in the sea.
However, as novices learned and experienced swimmers know well, it's all about timing your swim with the high tide.
Sometimes, that simple bit of information can be found hidden behind websites with complicated charts and graphs.
So, illustrator Fuchsia MacAree and creative technologist Brian Rogers built an ingenious app that allows you to carry around the one bit of info needed to get you in the sea at just the right time.
We asked them about their new app, how it came together and how it works.

---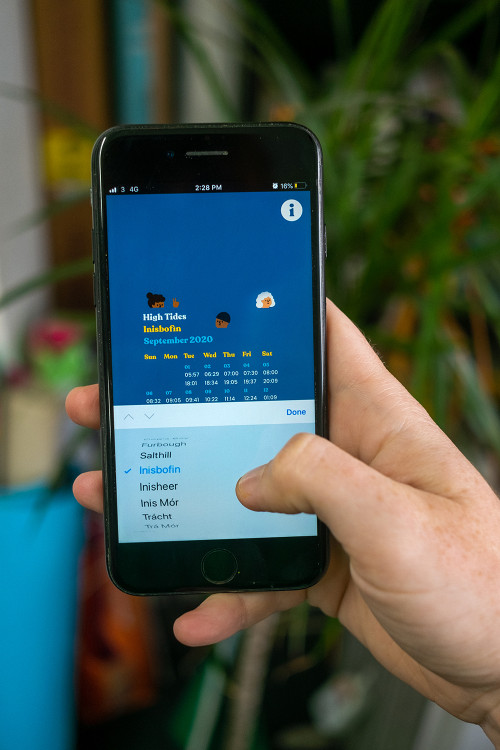 We are Fuchsia, an illustrator, and Brian, a creative technologist. We're neighbours and good pals, based in Dublin.
We found the tidal websites that we normally used for swims felt cluttered when we were only looking for one piece of information — the high tides.
This project is about making the process of planning a swim more intuitive and enjoyable.
I had manually made a calendar for the month of August, but manually updating it each month for several locations wasn't sustainable.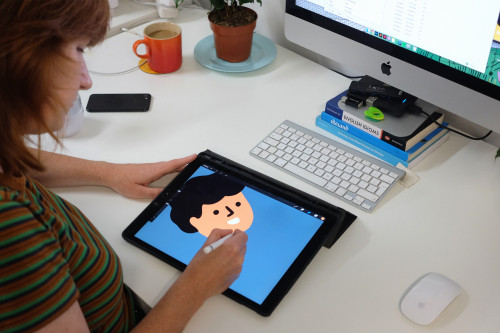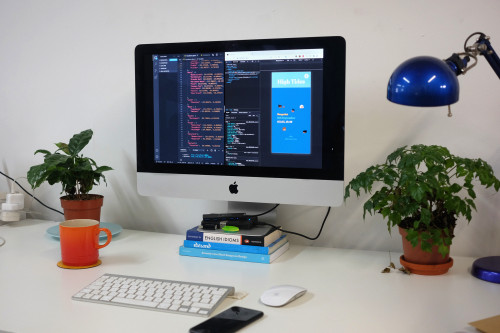 Brian had just moved home on a pandemic whim after 7 years in New York. I asked if he wanted to make something together and he said he's been thinking about the same thing!
As far as coding goes, working with time is always tricky! We built a service that gathers the forecast for the entire month and picks through it, removing much of the highly detailed marine data.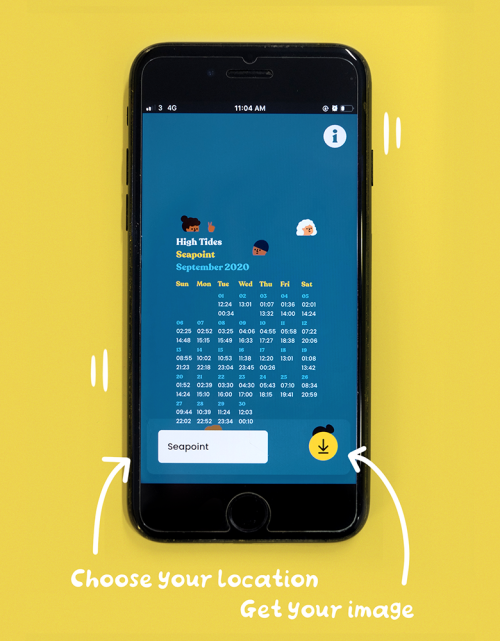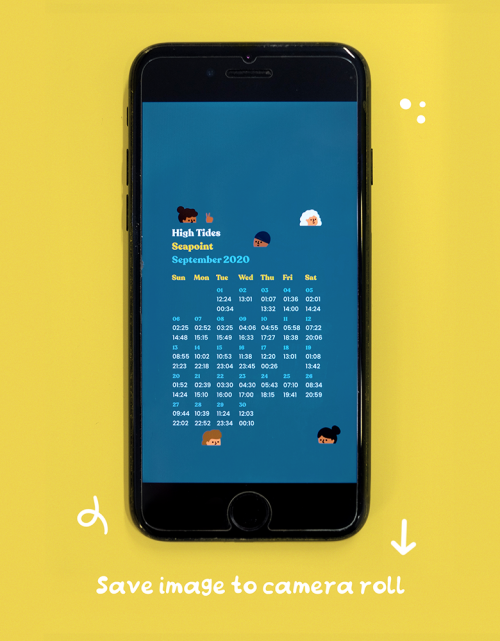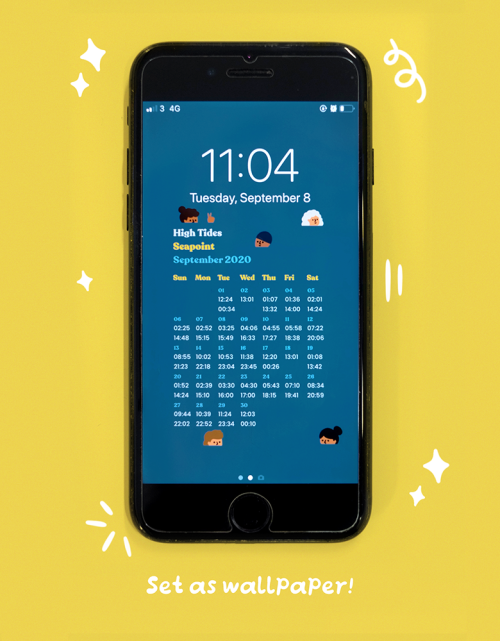 High tide times are pulled out and sorted by the day they fall into. Our app can then request this neat packet of info for any location on earth.

We also had a few conversations about the balance of simplicity-to-usefulness in the site. It was tempting to add in other details, like moon phases or weather, but we decided the best approach was to keep it stripped back and avoid the look and feel of the technical, marine-focused websites.

Our hope is that High Tides speeds up access to simple information and in turn encourages people to go for a swim.

We also hope that everyone stays safe out there and maybe donates to the RNLI.

In the immediate, we want to keep updating the site with more requested locations.

We have a few secret ideas for how it could develop but we don't be revealing anything quite yet!