Metro Burger

The Screen Cinema stood on the corner of Hawkins Street and Townsend Street in Dublin City Centre before being demolished in early 2019.
Originally opened as The New Metropole in March 1972, the cinema was extended in the 1980s before being renamed The Screen in 1987.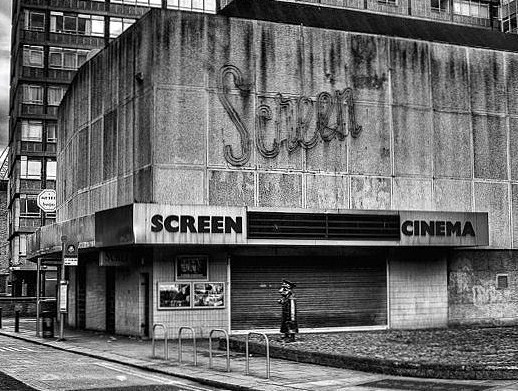 On the west side of the concrete building hung a sign for its in-house restaurant Metro Burger.
The sign charmed. A reminder and survivor of a simpler pre-Celtic Tiger past.
When we heard the much-loved cinema was about to be torn-down to make way for yet another large commercial development, we realised we had opportunity to save a recent relic, and part of Dublin history, from the skip.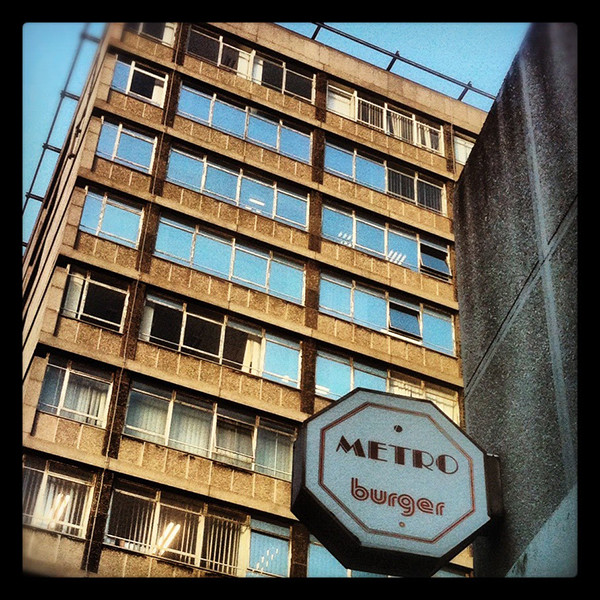 Saving the Sign
When we found out the demolition date for the Screen Cinema we acted fast, convincing the development company it was worth saving.
On a freezing January day, Dublin Ghost Signs, Reverb and ourselves loaded the sign into a van and took it away with plans to refurbish it and find a forever home for it.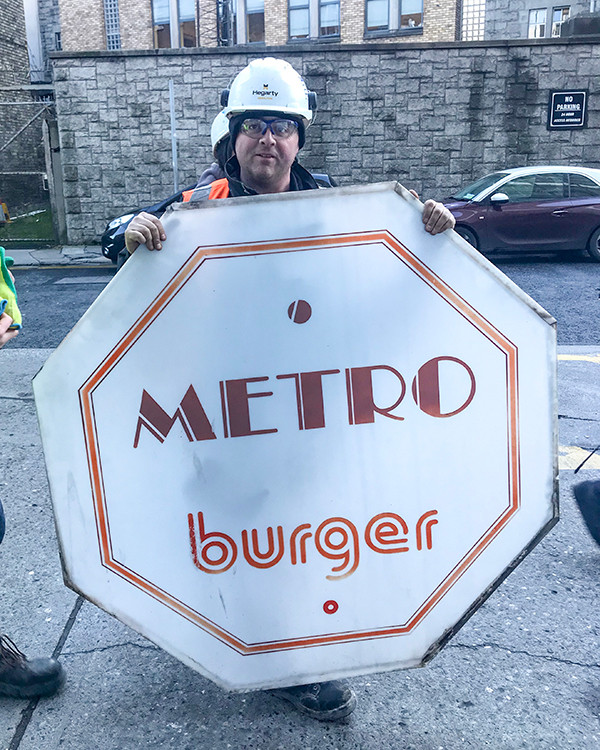 To Preserve or Refurbish
The question arose whether to restore the panels with the Metro Burger logos or simply try to preserve it?
The paint was very faded and would need to be recoloured to properly refurbish the sign. However, there is an argument that the charm of old signs like Metro Burger is that they are faded and a bit tatty. We ultimately decided to leave the panels as they are - faded, a bit shabby but authentic!
Rather than using LED lights inside, we opted to go with fluorescent lighting which means the sign lights up in a similar way to when it hung on the side of the Screen Cinema.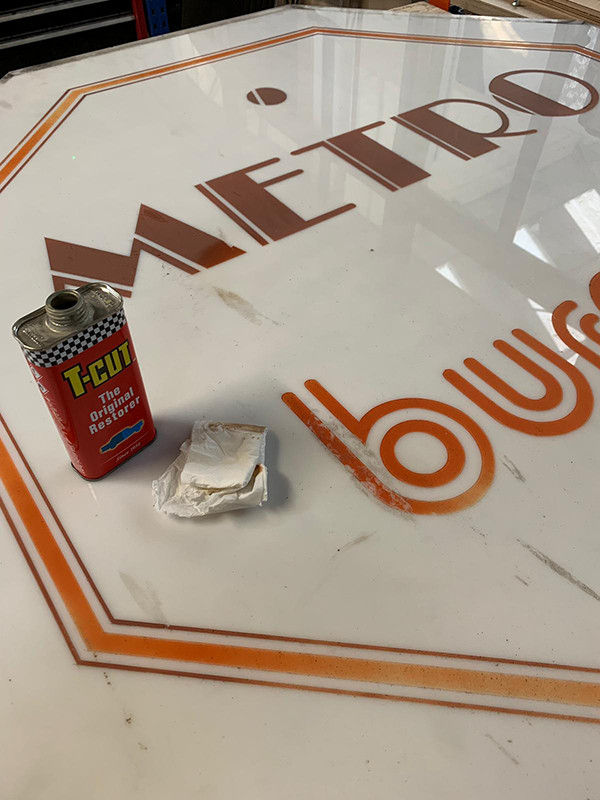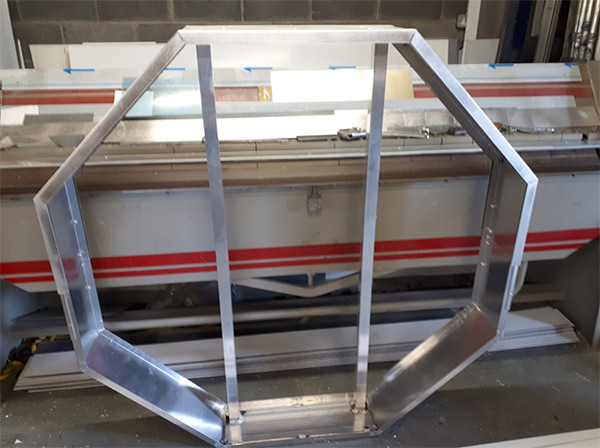 A New Lease of Life
The frame of the sign immediately fell apart when taken off the walls. Reverb designed a new frame for the original Metro Burger acrylic panels to fit into while paying close attention to the original frame's aesthetic.
It was decided that a bespoke planter base and bench would be made to house the sign base creating a space that would encourage people to sit under the sign and appreciate it.
AndOtherProjects designed and built a bespoke ash bench that we attached to the planter and provided valuable insight throughout the design, build and install process.
Metro Burger Dublin will stay on permanent display here in Lucky's, so you will be able to sit under the sign and reminisce about all that time you spent waiting for buses on Hawkins Street or simply enjoy this rare and wonderful thing: an old Dublin sign which escaped the skip and has lived to tell the tale!
See the sign on permanent display at Lucky's, 78 Meath Street, Dublin 8