The Chocolate Factory
The Chocolate Factory is an imposing building. Projecting from the corner of Loftus Lane and Kings Inn Street behind Bolton Street DIT, the immense concrete structure was built in 1908 for Williams & Woods, manufacturers of Silvermints, Mint Crisp and Toblerone bars amongst others. It operated as a chocolate factory until 1975 when the company relocated to Tallaght. The building was then converted to a secure archive storage facility eventually closing in 2008, with the windows being crudely bricked up and doors sealed.
In 2012, Val Rutledge was parking his car across the road. His business had recently fallen on hard times and he was visiting the Intreo job seekers office opposite. Searching his pockets for coins to make up the parking fare, he noticed a To Let sign on the old factory, quickly jotted down the number, put it in his pocket and promptly forgot about it.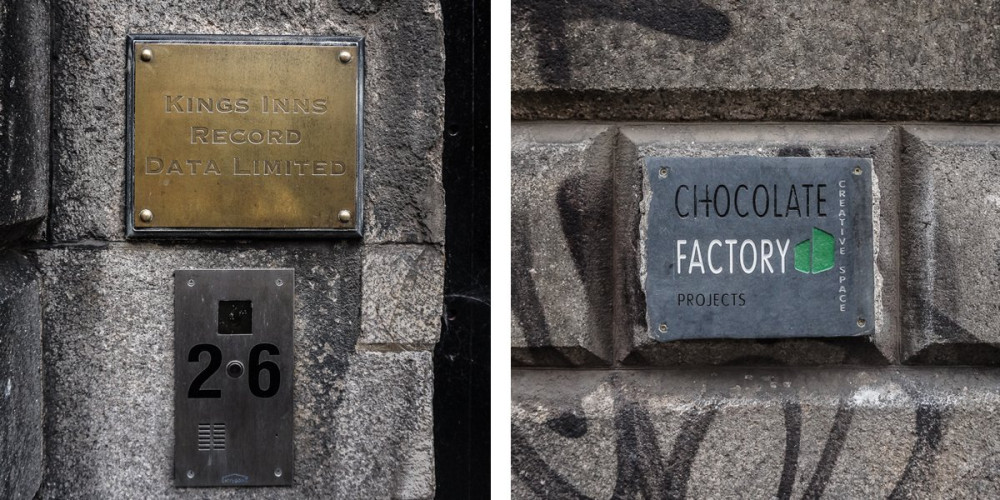 A month later the number fell out of his pants pocket and he decided to make the call. He met the landlord who confessed there had been no interest in the building yet. The building was in bad shape and full of tons of unused steel shelving from its previous life as an archive. Val struck a deal with the landlord who said if Val could find a way to get rid of the steel then they could have the lease. Val promptly sold the steel for scrap and with that a 20 year lease was drawn up and Val had the keys.

The initial vision was grand but loose; a cafe and a hostel. As word spread about this giant new space opening on the northside Val was approached by some artists wondering of he had any cheap spaces. With rent to pay, Val welcomed them in and before long there was a small community of artists carving out parts of the building for themselves.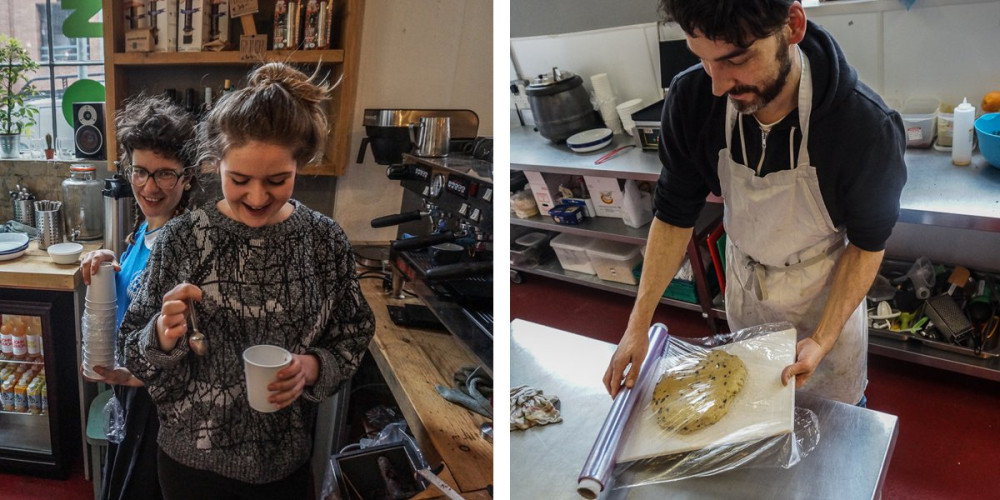 However, with a lack of formal arrangements, the looseness of the project started to cause problems. Facilities were ad hoc and unfinished. Cables were strung about the place, rooms were built with materials got in job lots from builders or off Done Deal. Electricity was almost non existsent and unmetered and huge bills were ran up heating the freezing cold, un-insulated structure in winter. The authorities started paying attention to them and in Summer 2012, with bills unpayable, disgruntled tenants and the council demanding upgrade works, the project was reaching a crisis point.
Gerry Scullion was chemical engineer who was made redundant in 2012. After 18 years in the industry he felt this was his opportunity for change. He had been dabbling with an idea for bottle conditioned soft drinks at home for some time and thought this could be a business. With little funding he founded Herbal Crest. The business would need to be boot strapped and first step was finding somewhere with low rent that he could build a production kitchen bit by bit and it was then that he discovered the Chocolate Factory.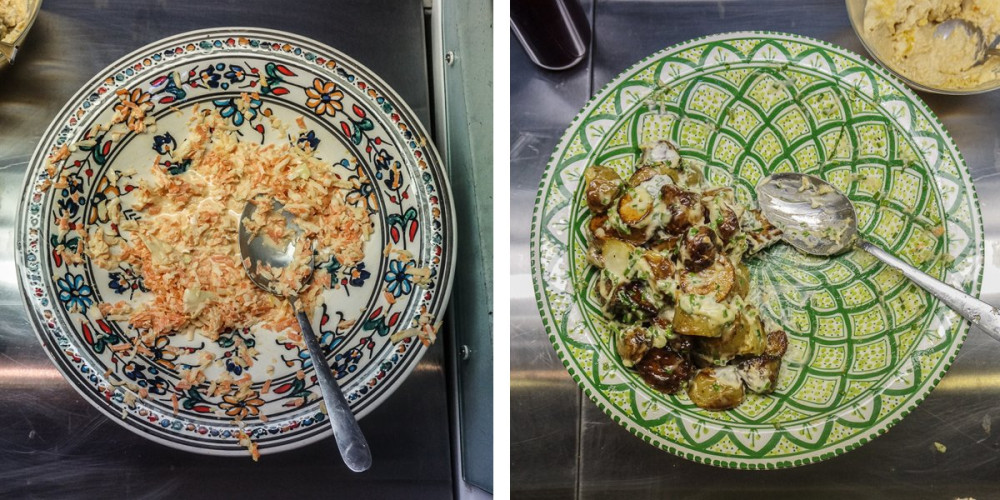 Arriving into a facility in dissarray, Gerry and some of the other tenants sat down with Val in September 2013 to come up with an action plan to turn the place around. The place was crying out for structure and organisation. They identified the long-promised cafe as a priority, they built out the cafe space with salvaged materials on 9th October 2014 Blas Cafe, ran by Tuataill, Eoin and Hasan, welcomed its first visitors.
The cafe was the first big step towards normalising operations in The Chocolate Factory. It gave them the income, stability and profile that they needed, leading to events and regular rent that helped clear debts and invest in the building. This needs-must moment of crisis also created a culture of collaboration and barter within the building with people investing their time and skills in return for something they needed.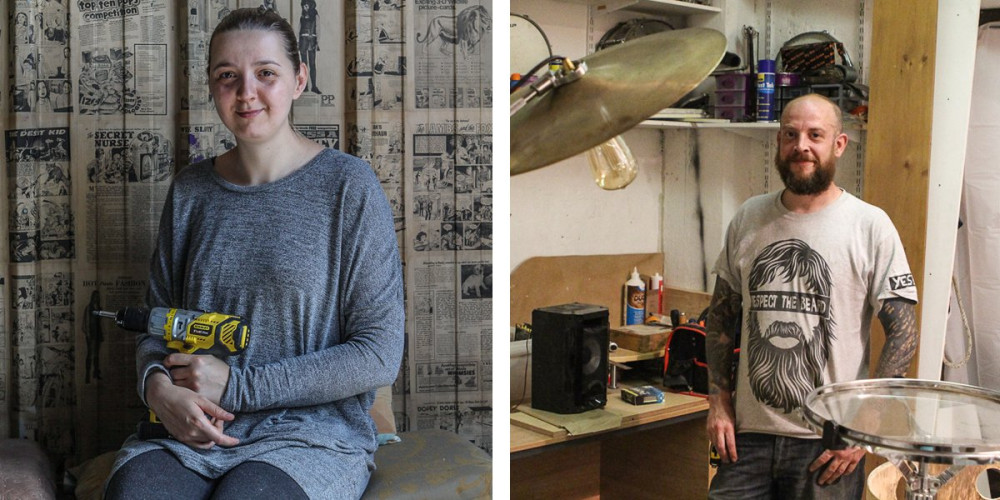 Gerry recalled one particular example where booking request for a Transgender Equality Network (TENI) event lead to the flood proofing of their basement. Sarah Philps from TENI approached them about renting the venue and Gerry mentioned in conversation that they were having trouble affording the regulation kitchen flooring in the cafe. Sarah, who worked construction products supply proposed they would provide the floor for a fraction of the cost in return for a free venue. This in turn lead to finding a contractor who could fix the major problem of leaking sub floor walls which regularly flooded the basement recording studio. "This would be a very different place without that one chance but pivotal meeting" states Gerry, also noting "when we badly need something the answers seem to present themselves….Its become a way of life, we don't rush the solution".
The Chocolate Factory is now on a stable footing, with a thriving cafe, full studios and still two more floors of development yet to come. It is a model of innovation, where one man's vision, realised by a dedicated team has created something we're proud to say is of and from Dublin.
The Chocolate Factory is located at Kings Inn Street, Dublin 1.
Who calls The Chocolate Factory home?
The Chocolate Factory building is home to a super diverse range of businesses and tenants. Here's a selection of them:
4th Floor For Photo - A photo studio run by Elzbieta Dobrzynska &Wlodzimierz Zaworski
Taking Flight - Aerial & acrobatic studio
Attic & Bizou - Furniture and interior design studio, specialising in up cycling, by Gosia Phoebe Lipinska
Brendan Ryan Photography - a commercial photo studio
Bla's Cafe - The ground floor cafe and heart of The Chocolate Factory
Keith O'Reilly - Furniture designer who specialises in lights made from drums
Darklands Audio - The Basement Recording Studio
Daragh Hughes - A figurative painter
Brennan Furlong - Architects Studio
Herbal Crest - Artisan soft drinks kitchen.
The Lung Ying Academy - Kung Fu Studio
Muireann Walshe - Jewellery studio
Tricia Harris - Furniture and product design studio
Click here to see the full list of tenants