Borrowed Nostalgia: Three Castles Burning
Local historian Donal Fallon is author of both the Come Here To Me book series, producer of the 'Three Castles Burning' podcast, journalist and broadcaster with Newstalk Radio.
Fallon's makes Dublin's rich history uniquely engaging, exciting and relevant. His latest project resurrects old Dublin icons, logos and signage.
We asked Donal to tell us more about the background to this latest venture.
Find Three Castles Burning on Twitter, Instagram & Patreon.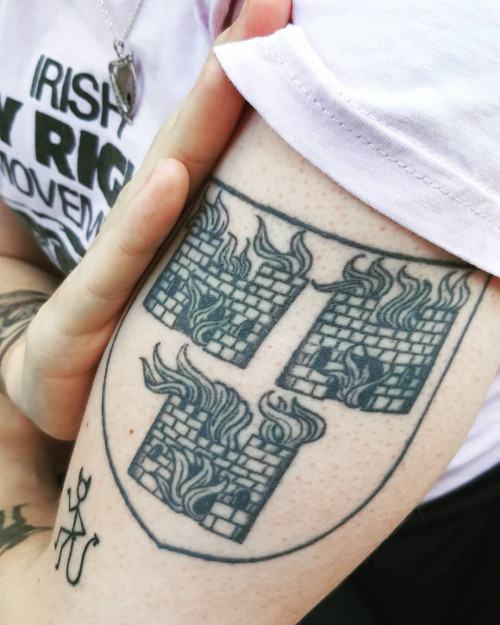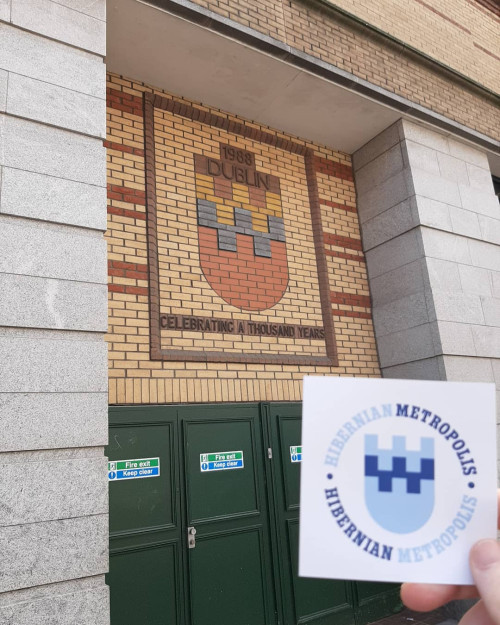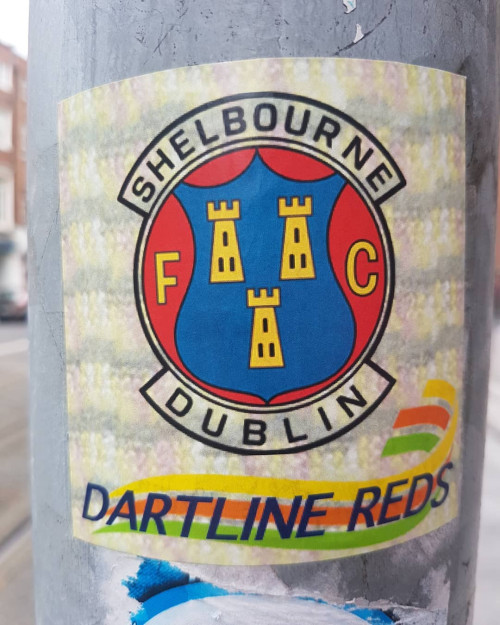 Borrowed Nostalgia: Three Castles Burning
Everything is borrowed, and so it was with the name Three Castles Burning.
In my case, the title was brazenly lifted from my own dad, and the title of a chapter he had written on the Dublin Fire Brigade and the Irish revolution.
It had a nice urgency to it, and was in itself a nod to the city coat of arms. It seemed the perfect title for a podcast about Dublin.
What Dublin's coat of arms means exactly remains contested, more than four centuries after its first usage.
As the journalist Frank McNally has written - himself a great authority on Dublin - "they may just represent gates in the city wall, or watchtowers outside it. Or they may be all the same thing - Dublin Castle - but depicted in triplicate, because of the mystical significance of the number 3."

The Motto
The city motto, Obedientia Civium Urbis Felicitas, meaning that the obedience of the people produces a happy city, is totally out of sync with the story of the Irish capital of course, which has enjoyed scarcely five minutes of obedience in its long and varied history.
The coat of arms, to me, is three castles. It is worn proudly - in many variations - by so many who represent Dublin in any way.
Shelbourne F.C, Bohemians, our Gaelic footballers, our considerably less successful but still valiant hurlers, firefighters, council workers, bus drivers and more besides.
Once it is pointed out to you, it becomes ever present in the built landscape before your eyes.
While Three Castles Burning is primarily a podcast, as a historian greatly influenced by material culture, ephemera and design, I've used 2020 to try and do something new, working in frequent collaboration with my friend Paul Guinan on a range of designs inspired by the past.
Historians and designers are both having a quieter 2020 than they may have believed possible in January.
Together, we've worked on things honouring Dublin iconography, typography and institutions we love.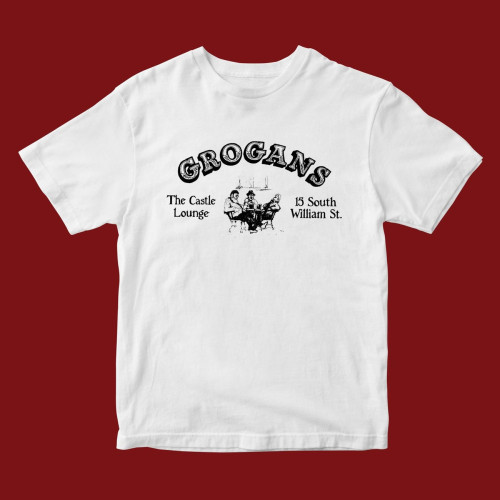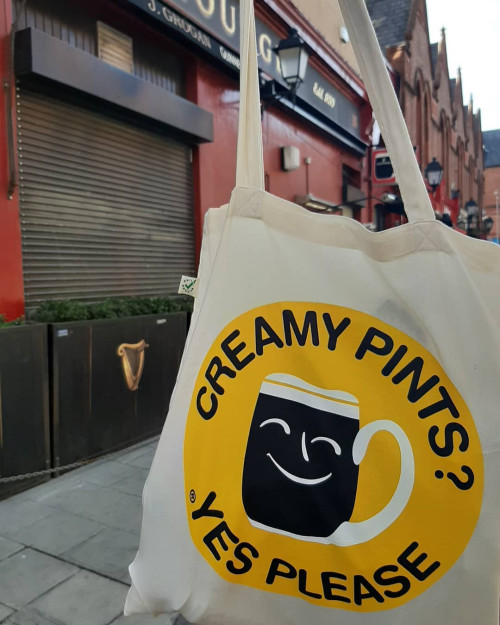 Milk bottles, giant Gullivers and a fake milestone.
This has included recreating the (since departed) Forty Foot Gentlemens (sic) Bathing Place sign, the historic signage of The Castle Lounge on South William Street (Grogans to most Dubliners), beautiful fonts from iconic Dubliners LPs and more
Some of the designs we've made are playful - Creamy Pints Yes Please and Pint Of Plain - You're Only Man borrowed iconography from classic Guinness ads and the famous smiling sun anti-nuclear badge of the 1970s.
Others are admittedly nostalgic - the LCD Soundsystem line about 'borrowed nostalgia for the unremembered eighties' perhaps is brought to mind - but the 1988 Millenium logo has proven the most popular of designs.
Perhaps in this year of great challenge, there is a joy in getting lost in the collective past of milk bottles, giant Gullivers and a city that knew in its own heart it was celebrating a fake milestone.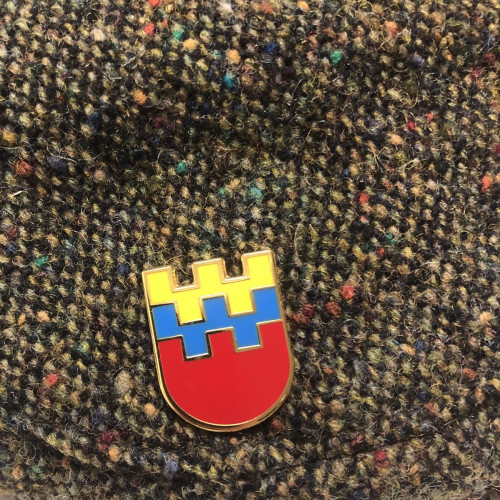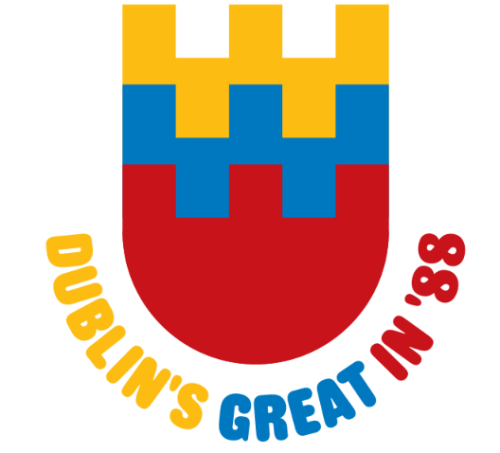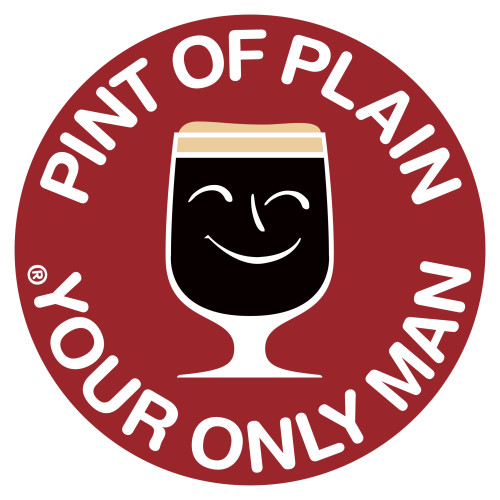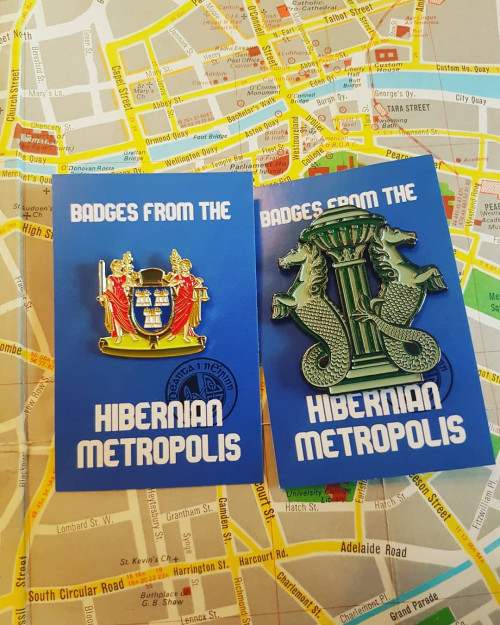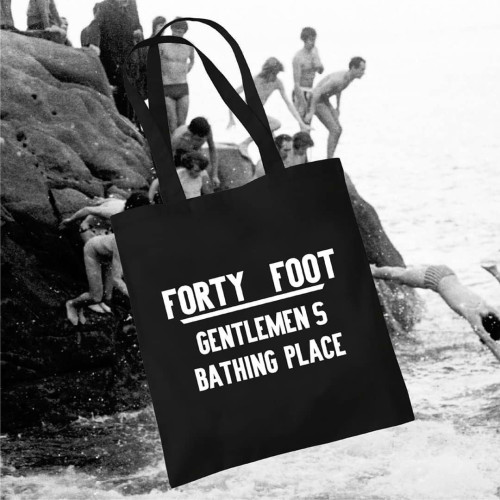 Bootleg Culture
In one way, some of the Three Castles Burning aesthetic is very influenced by bootleg culture - taking the old and rebooting it - but on another level it is something very new.
Faded images of the past have new life, redrawn and reconfigured.
With the 1988 design for example we had no 'Millenium Font' to work with, instead eventually settling on something we felt caught the mood. There is sometimes as much of 2020 in the work as there is the past.
Making buttons, tote bags and t-shirts which honour the history of the city Joyce christened the 'Hibernian Metropolis', we've aimed to produce everything in Dublin, thus having a positive economic impact in the capital, and to use the best materials possible.
Screen printing t-shirts and totes, or using local printers for risograph editions, has been a real learning curve for me.
This month, we have taken two of our most popular designs and done something new with them - the Pint Of Plain design is finally screen printed onto a t-shirt, while Dublin's Great In 88 is brought to a tote bag for the first time, and a beautiful mug.
These items are only available from The Decent Drinks Club at The Circular in Rialto at present, a chance to collaborate with that most sacred of Dublin institutions - a public house - in unusual times.