Doortraits
Katie Kavanagh's 'Doortraits' project immediately caught our eye.
The concept is so simple that it might be overlooked in normal times, but in the context of life under lock down, it poignantly captures a moment.
Tell us a bit about yourself.
My name is Katie Kavanagh and I'm a Wedding Photographer & Graphic Designer based in Dublin City.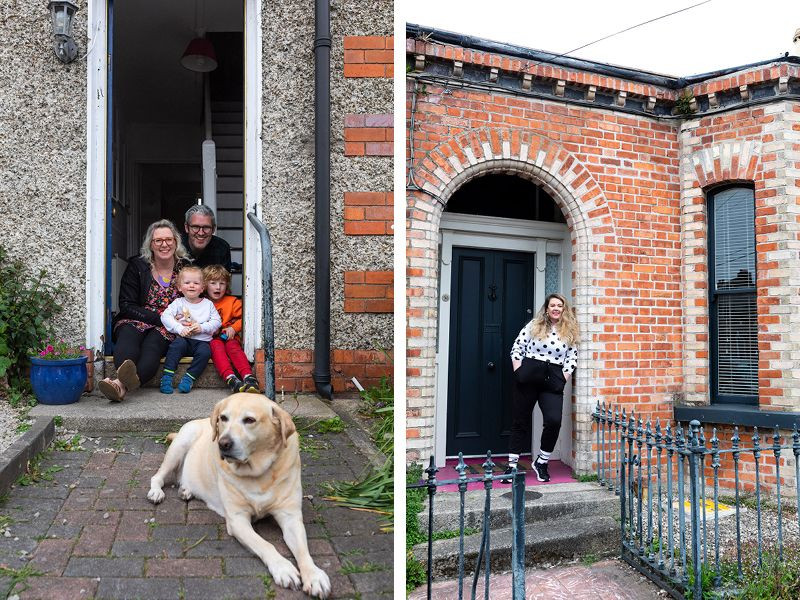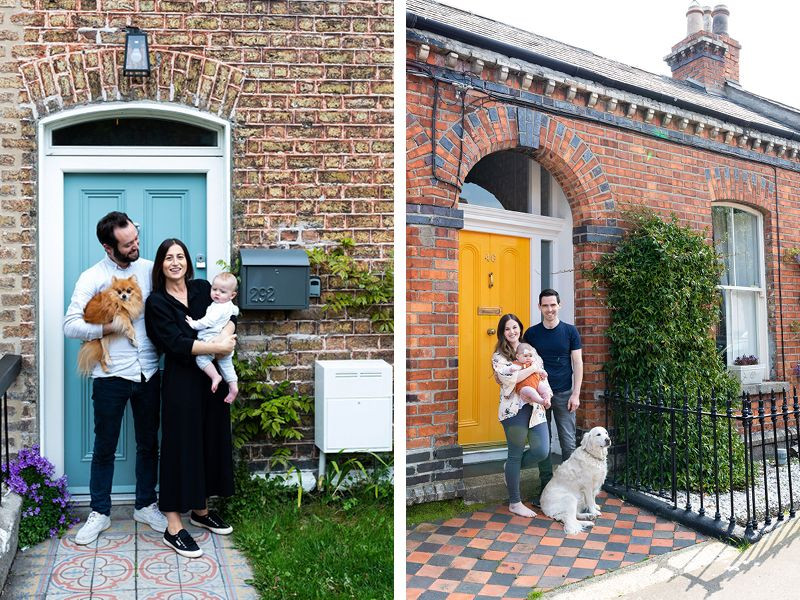 How did you come up with the idea for 'Doortraits'?
I've always wanted to do something with the interesting doors on my street in Dublin 8. About 10 days ago I posted in my local neighborhood Facebook group that I was hoping to do the portraits of people at their doors in this strange time. I got round to about 20 of them that day.
I'm also strolling around the local streets and stopping people as I go. It's been a great way to get to know the neighbourhood. People have responded really well to it seeing it as an excuse to get dressed and make an afternoon of it. The kids are loving a new person coming to the door.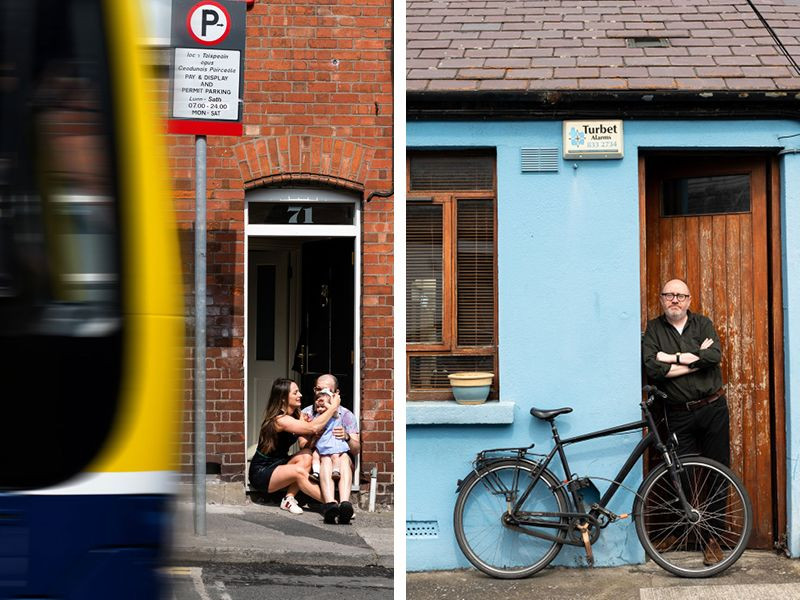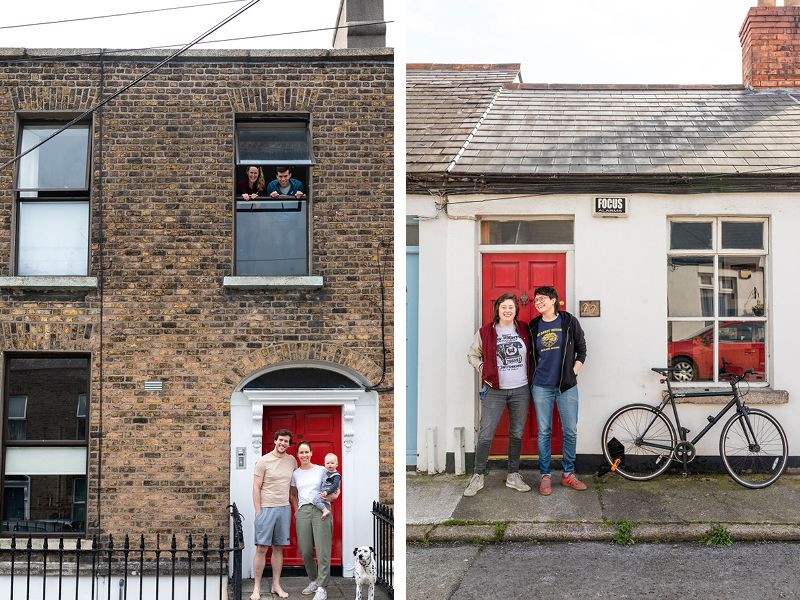 How does it work?
Since I initially advertised, people have been emailing into katie@katiekav.com to say they would like their picture taken. We then organise a time and date. I work my way around to the doors, stopping strangers along the way to capture their doortrait too. It takes about 10 mins due to the chatting and then I move on to the next one.
I'm practicing social distancing by using a lens that enables me to be away from the subjects but close enough to still be able to chat. I email the photo when it's ready and they are asked to make a donation to Purple House Cancer Support Centre through my gofundme.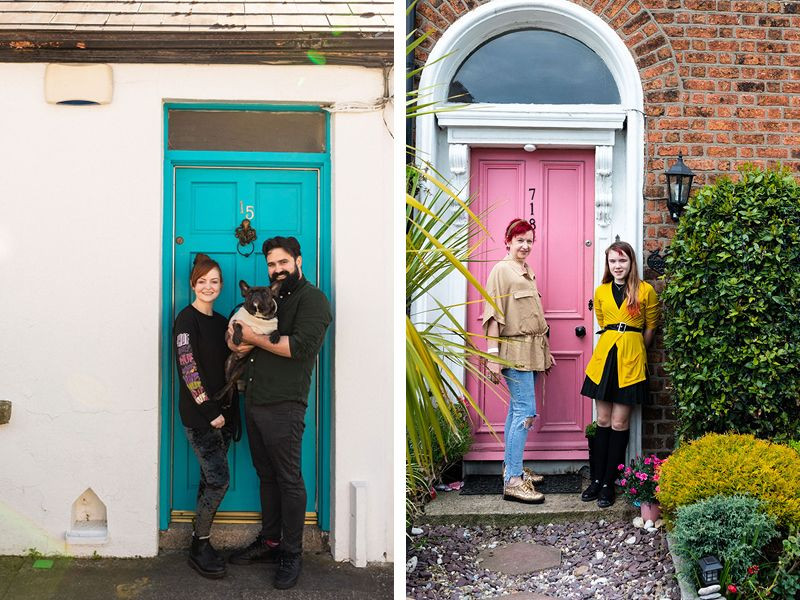 Why Purple House?
My sister's nephew Nathan, 9, passed away last year from a brain tumour. Purple House have been providing support to his little brother Adam (8) and his cousin (my nephew) Matthew (10) with grief counselling, free of charge. When I was coming up with a charity to benefit from this, I knew they were the right fit.
Actually, they are running their own campaign in conjunction with mine. They are asking people to take a Doortrait & donate €4 by texting PURPLE to 50300. Email your pic to info@purplehouse.ie to be part of their gallery.