DBLNR
With a London-Irish upbringing, and a healthily varied CV including working in retail, bookies, design agencies and pouring pints in the iconic Grogans Bar, Seán DBLNR's sports and streetwear project draws on all those experiences to create a unique Dublin centric label.
DBLNR takes a nuanced view on Dublin culture. Seán's London background coupled with time spent in Dublin allows him to see things with an outsider's detachment blended with an insider's understanding of ideas that click.
Recently their DBLNR Grogan's T-shirt struck a chord during lockdown with many lamenting the long and persistent closure of the much-loved city boozer.
We spoke with Seán to ask him all about the DBLNR project.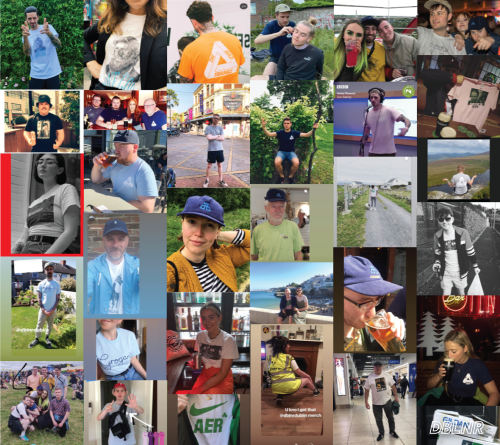 I'm from a London Irish background, with a mother from Dalston and an auld lad from Sligo via Dorset Street.
I've had a portfolio career so far. Retail work, account handling in design and branding agencies, the marketing department at bookmakers, and junior pint-slinger in Grogan's.
It all adds together in my mind, and it's through meeting people from all these backgrounds, and having these experiences, that DBLNR can naturally take shape.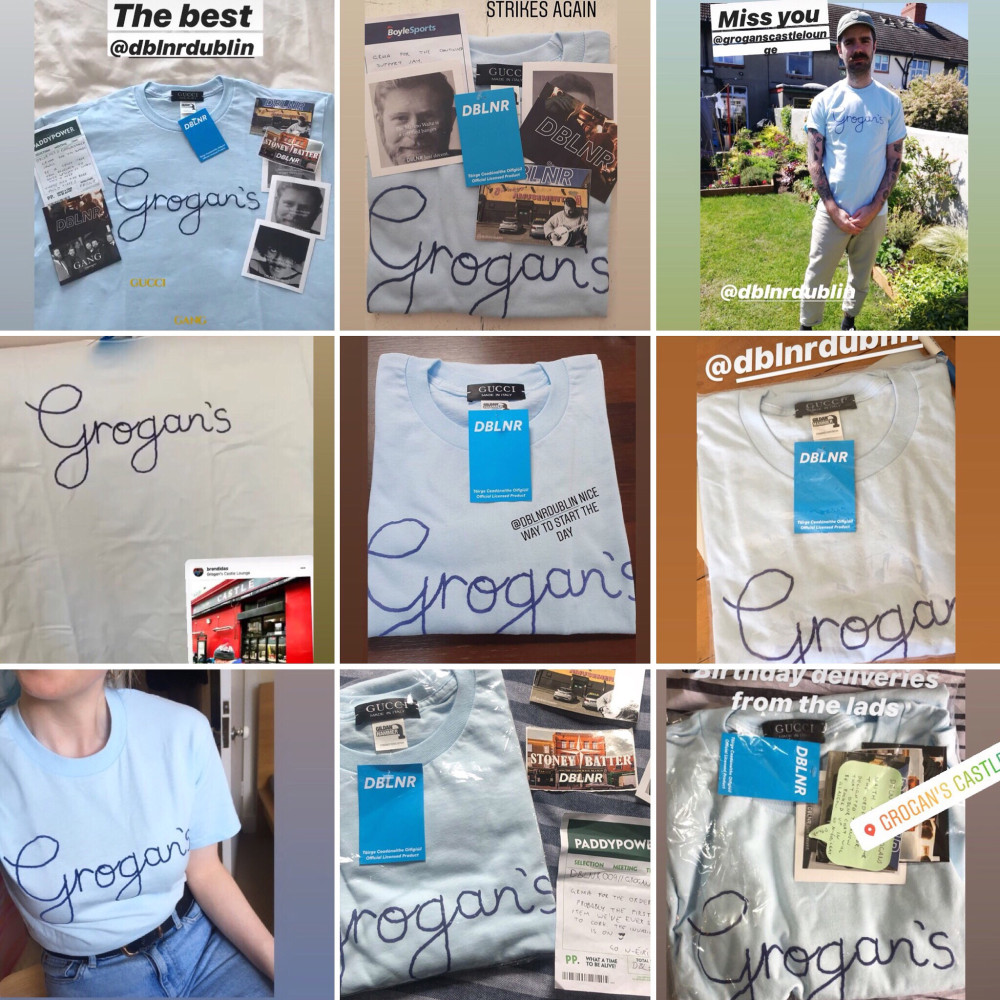 There's a whole streetscape of this OG working culture here. Pubs and pints and punts, and hip hop, and guitars, and sport and internet and tech – and all the myriad meetings of minds that throws up.
There's also a history here imbued within Dubliners that can be celebrated and taken to Dublin's future.
I'm inspired by the city and its people first and foremost. I've always had a wild mind, and love making connections between the platform Dublin gives you, and pop culture/internet culture.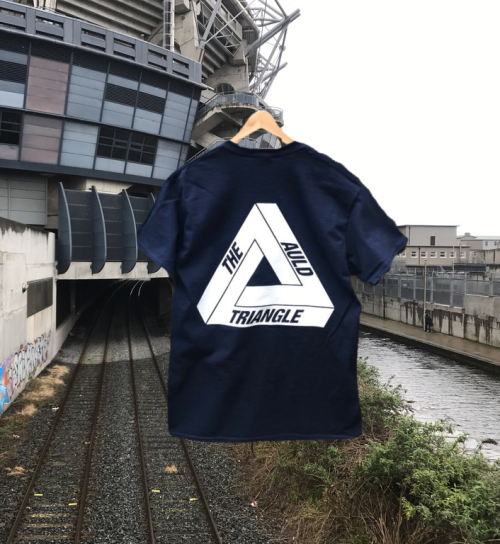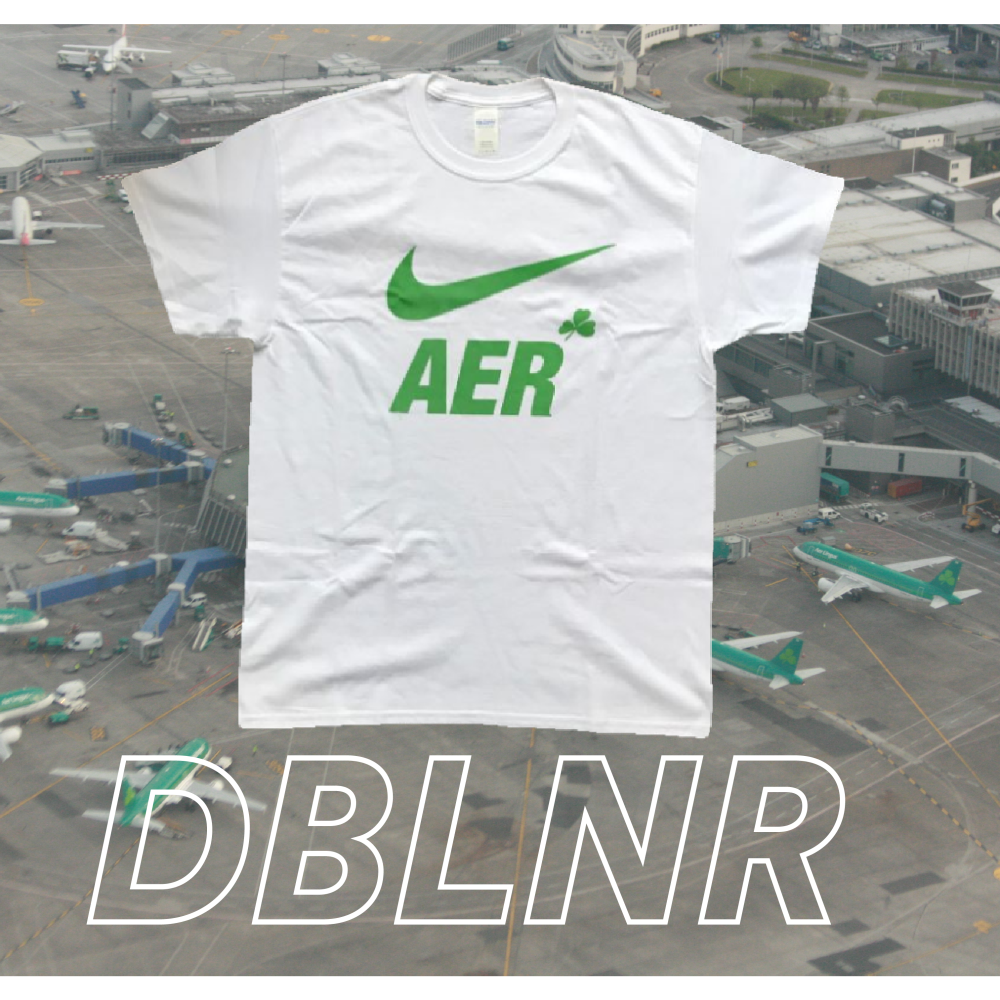 However, the idea has to make sense within Dublin first or else it isn't working. I'm not concerned whether the idea makes sense to five people, or five hundred. It will connect with someone.
There are also some classic bits of design in Dublin that I believe are near unbeatable, and so I try and celebrate them when I can.
I find that there is a 'niceness' to a lot of Dublin designs you see. Great symbols like the Poolbeg chimneys are fine – but what about the stuff you WON'T find in a tourist or craft outlet?


DBLNR can be Guiney's or maybe Arnott's. Probably not BT.
That said, I'm no prude so sure give me a concession at BT too! We'll get to NYC and Tokyo one day, but there's no rush.
My interest in clothing, and where I consider my roots from, is via the football terraces. That whole scene. Wearing clothes with price tags you've no right to be wearing. I've always been hugely into music too and I don't see much delineation between the two.
It also makes me pleased to see just how varied gender wise that DBLNR supporters are. The football crowd, the musicians and people putting on dances were at the forefront of supporting it all too. I feel this means that my own interests and background must have shone through the design.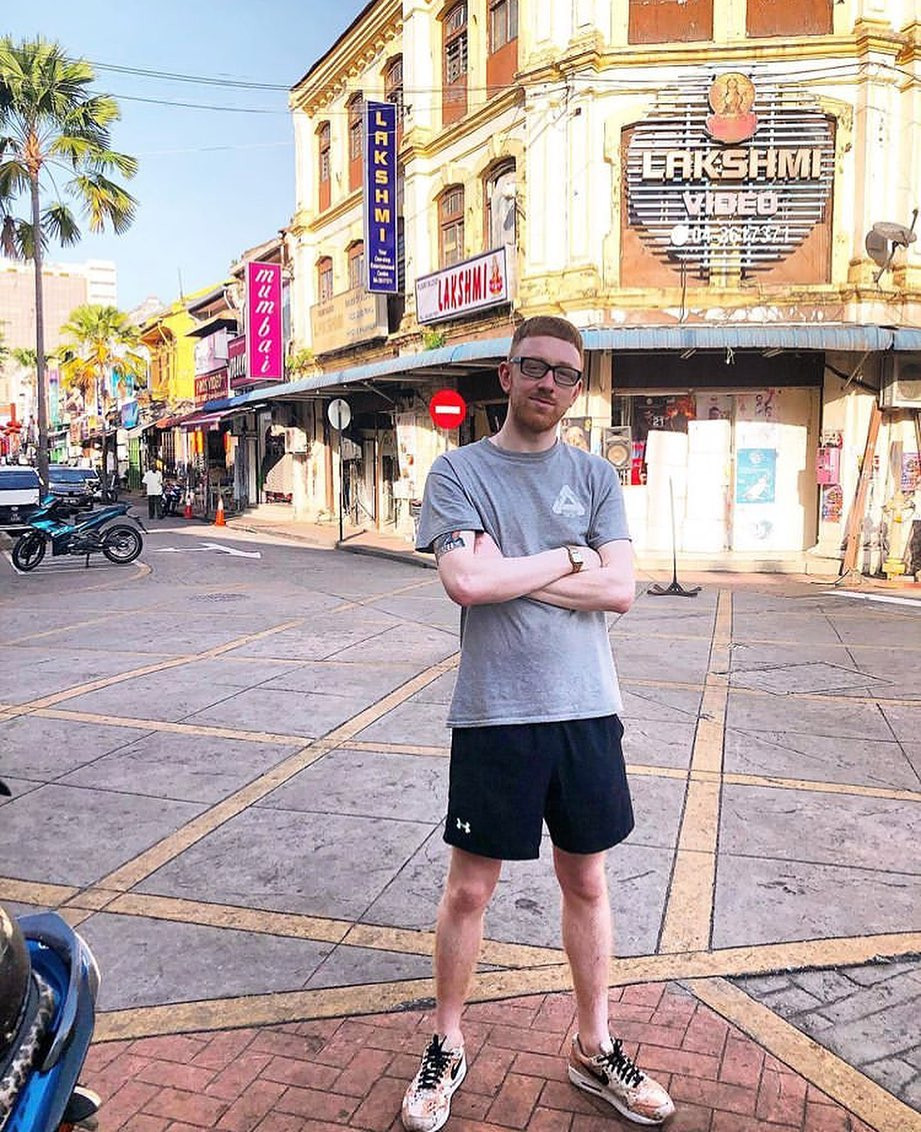 It's why I'm hesitant to peg it as 'streetwear' as well, I've no interest in overpriced reselling, or clothes being bought to wear when you go out to buy more clothes.
Wear DBLNR at a League of Ireland game or Hill 16, and then go out to a club or for a jar, or wear it going hiking up hills, or writing on walls, or on holiday in Portugal.
It's 'wearing wear'.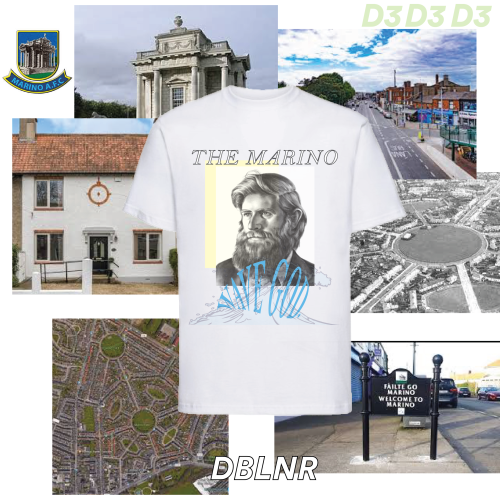 There's an Irish suit company that follows my Insta and I'd love a DBLNR collab suit. I wouldn't wear that to a party though.
Our production process varies on item to item. Sometimes ideas come to me all of a sudden. I'll try and get it down onto design software and create the comms posts, or videos to help bring the idea to people as quick as possible.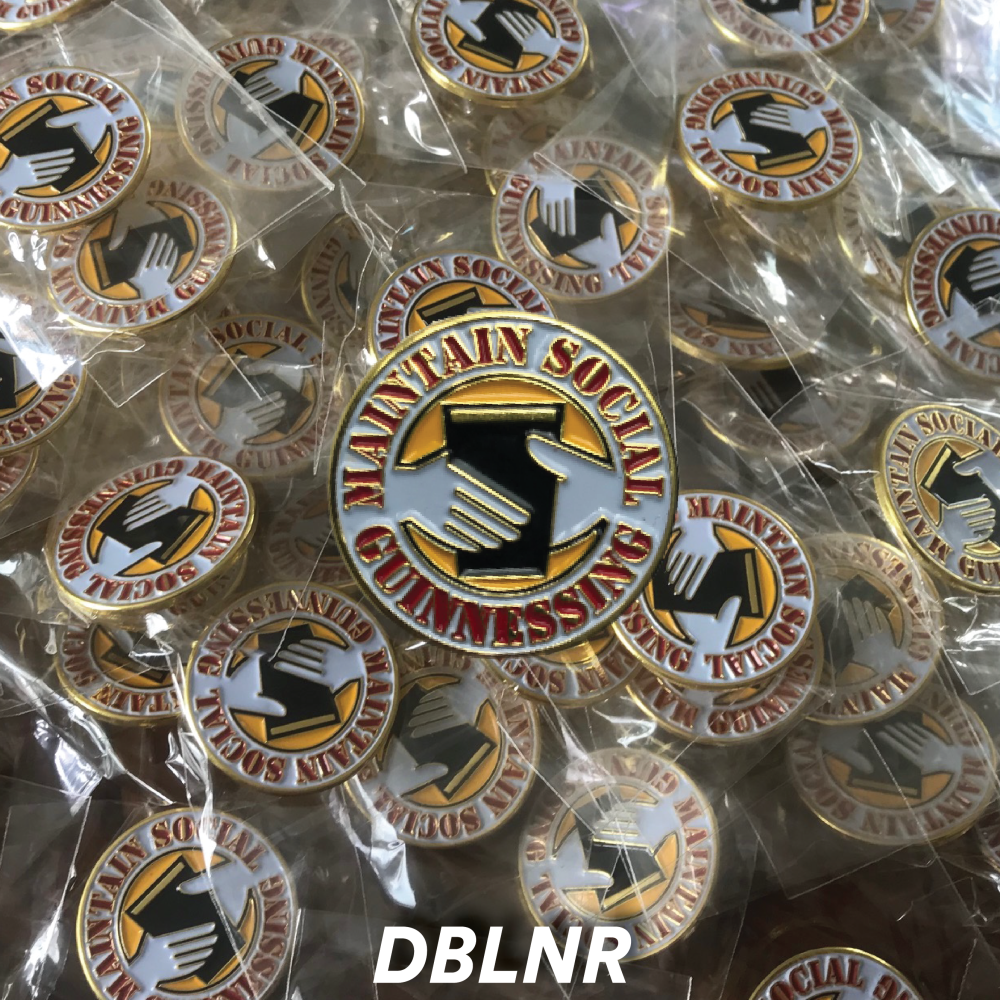 There isn't a long pipeline, or big sketches or rough drafts beforehand. It's all fairly agile
I'm not a designer by trade. It's mostly down to me trying my best with programs using YouTube tutorials, but occasionally I do need more professional help – like some upcoming stuff with Irish illustrators.
Generally, production and print is all done in Dublin. I want to pay into the local economy, and support local jobs. Where I can't make something in Dublin, I try to use a Dublin-based broker to a factory elsewhere.
There's only one print technique I've not been able to source in Dublin so far, but maybe that's the future gap in the market I need to plug!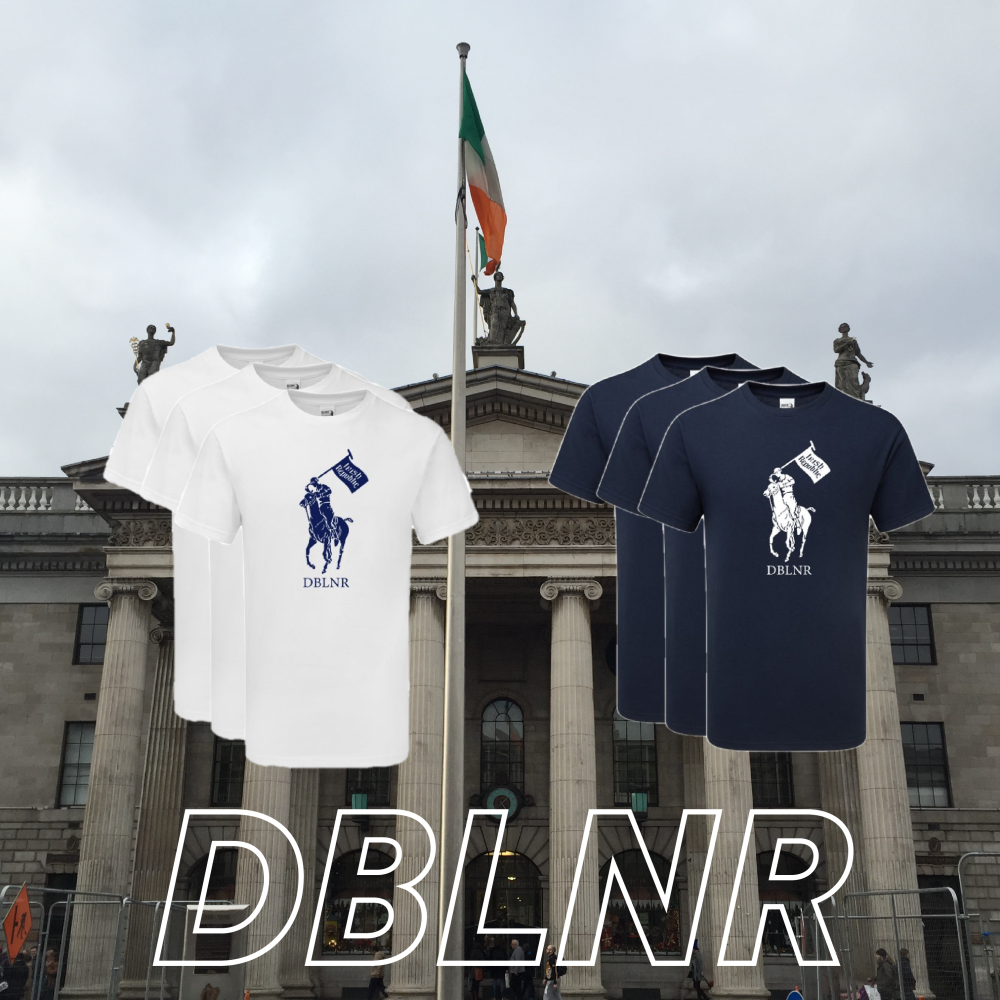 The biggest challenge has definitely been about the Benjamins. DBLNR is a fairly self-sustaining model now, but Dublin itself is not cheap and the cost of living, and sometimes shipping, has been tough and impactful.
It has to be juggled with other ventures, and ploughing that one furrow alone can be a slog at times, but I wouldn't trade it either as the joy you get from others' enjoyment, and sightings in the wild far outweigh any cons.
We get messages all the time, things like: there'd be landlords of Irish pubs in inner North London wearing our T-Shirts, I know there's a few old boys in Liverpool wearing them too as I sold them t-shirts on a ferry over once! Vancouver, Sydney, Shanghai, Munich, NYC, Toronto.
It's Dublin worldwide, and it's whopper.
I'd love to do collaborations with Padmore & Barnes the Kilkenny shoemakers – real Jamaican style stuff – and a beer, a whiskey, club nights, you name it.
Actual 'active' sportswear is on the horizon as well.
DBLNR can be everything.
---
Follow DBLNR at Instagram.com/dblnrdublin