Our Type
About a month ago, we put up a #tbt image on The Locals Instagram of an outdoor exhibition we produced at The Bernard Shaw 5 years ago.
Called 'Our Type', it was an exhibition of photos taken by local designer Trevor Finnegan, of the oddball shopfronts in towns and villages, up and down the country.
Our throwback post got a huge response so we got back in touch with Trevor to see what he was up to, to tell us more about the project and his plans for it.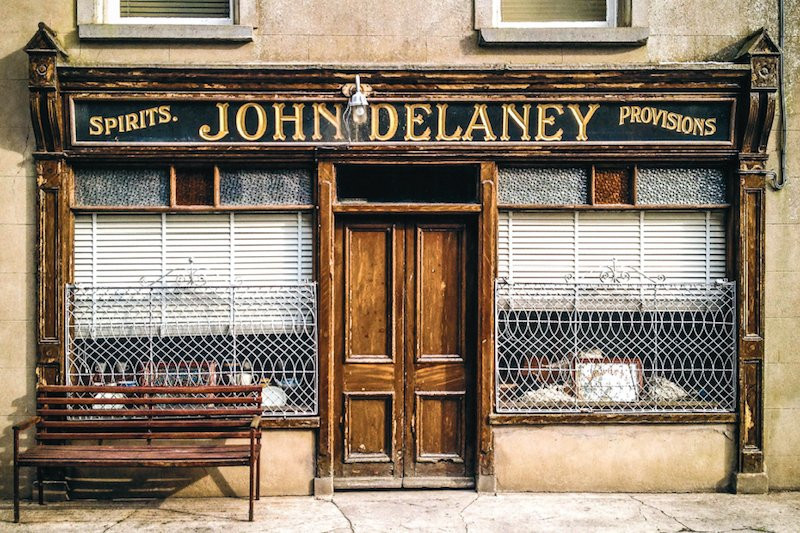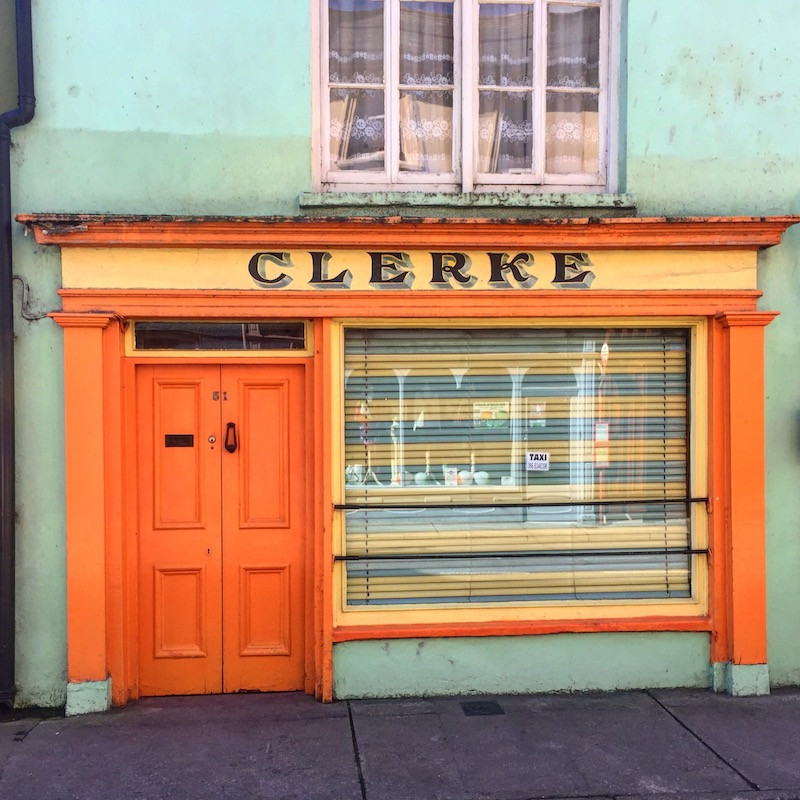 Our Type is a project I started over 7 years ago as a way to document the disappearing shopfronts, signage and typography of Ireland's towns and villages.
I began to notice around the time of the 'Celtic Tiger' that many of Ireland's towns and villages were starting to change rapidly and many of the traditional shopfronts and signage were being replaced with your everyday chain stores that are seen everywhere across Ireland today. It was pretty sad to see this as we have a very unique style of shopfront here in Ireland that is completely different to that of the rest of Europe and even Britain.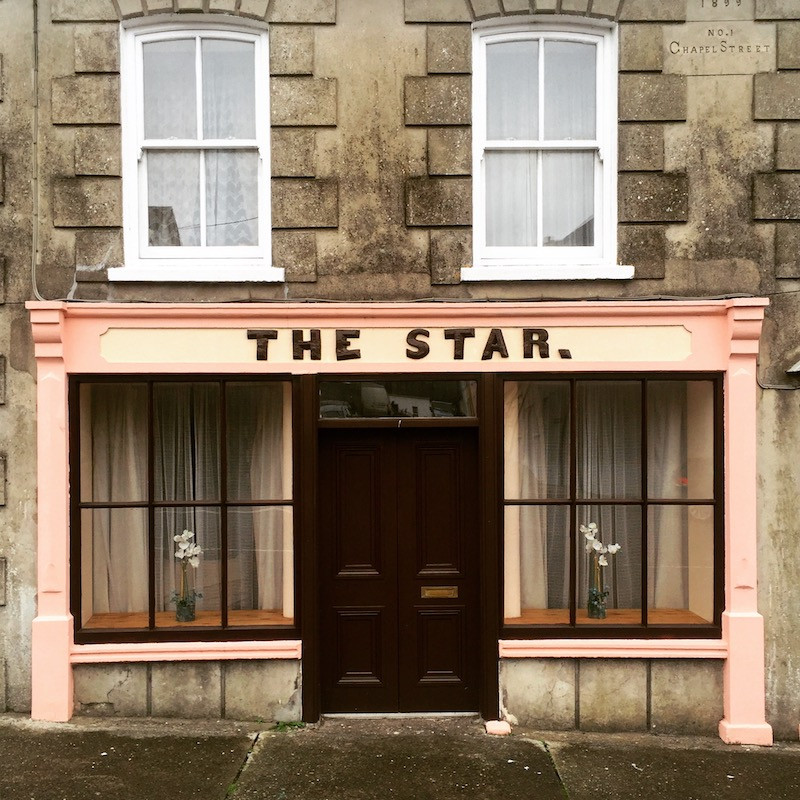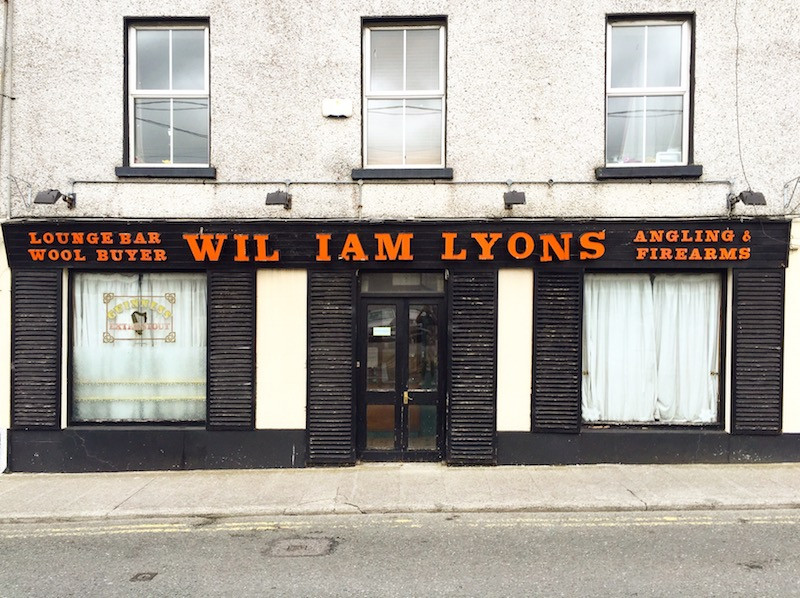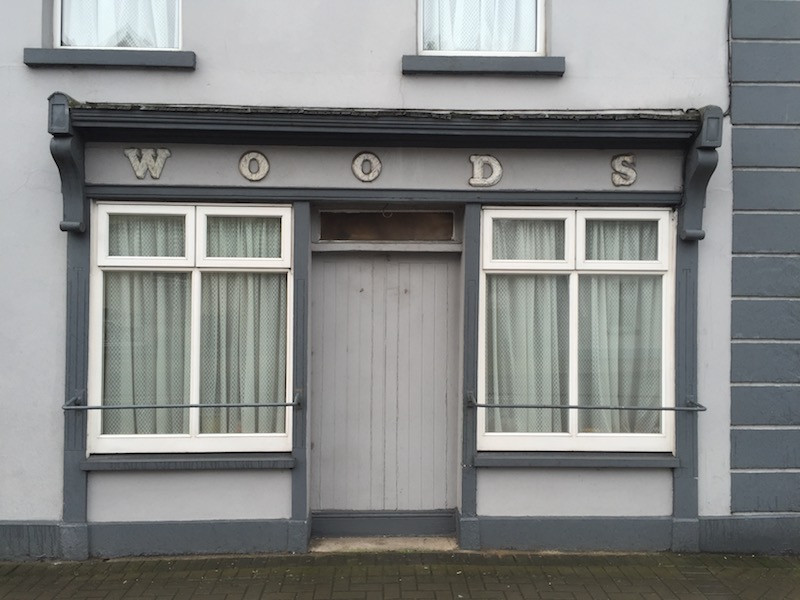 I have had a strong interest in typography from an early age, as my Dad used to collect old enamel signage that he used to find at auctions across the country. He even displayed these signs on the back of our garage and I was always intrigued by their colours and typography from an early age. I think I initially started the Our Type project while studying Visual Communications in NCAD as part of a project in 1st year and have just been doing it ever since.
It is really enjoyable and I always try to speak with the owners of the shops and premises as much as possible. People really love to tell the stories behind their premises and for me this is just as important as the visual documentation.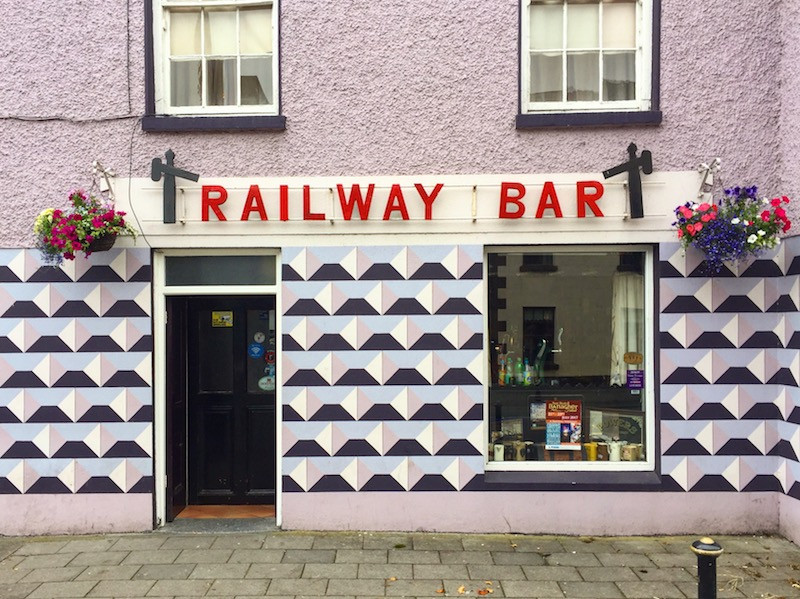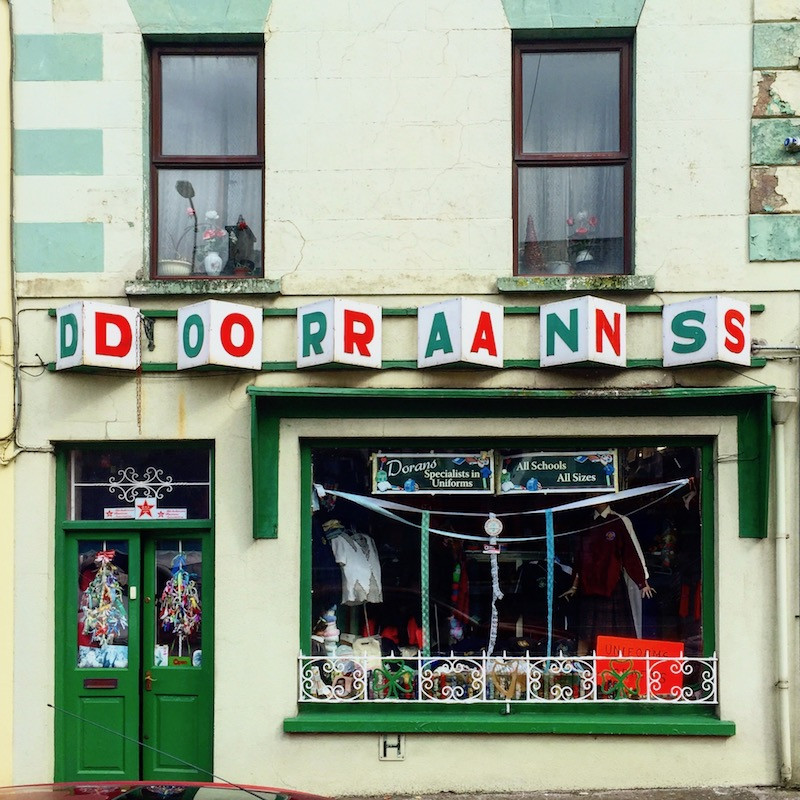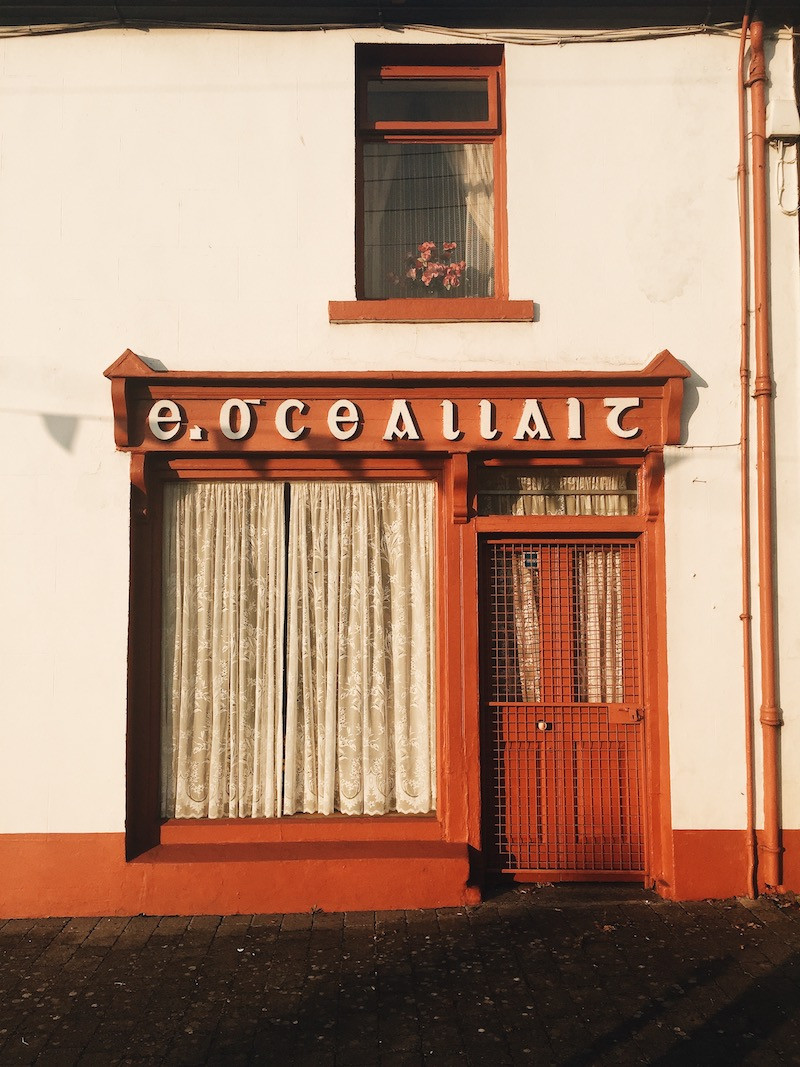 I have found that there are certain areas of the county have a certain style of lettering used, such as areas in West Cork, Kerry and Limerick there are a lot of ceramic letter forms used on shopfronts (Wood's) while shopfronts in more northern counties such as Donegal (O'Faoilin) and Cavan (E. O' Ceallait) tend to use the Gailic spelling of their names on the frontage.
Almost every weekend my wife and I, and our dog, end up jumping in the car and heading off to some random town in search of new places and it is also a really nice way to get to see the remote parts of Ireland and to get off the motorways and explore our hidden towns and villages.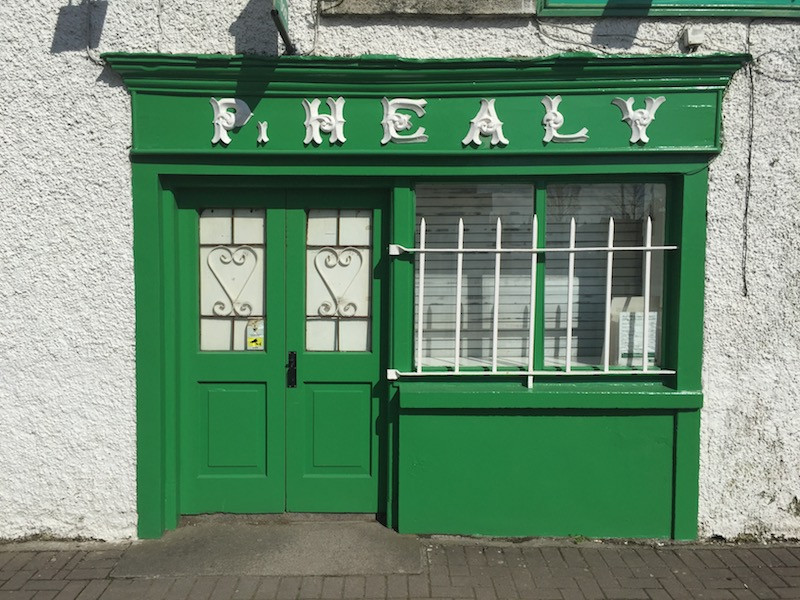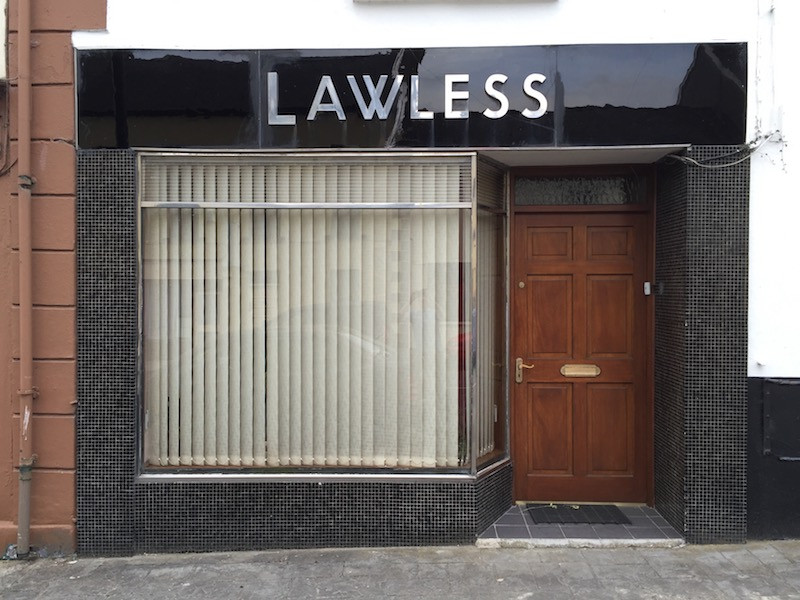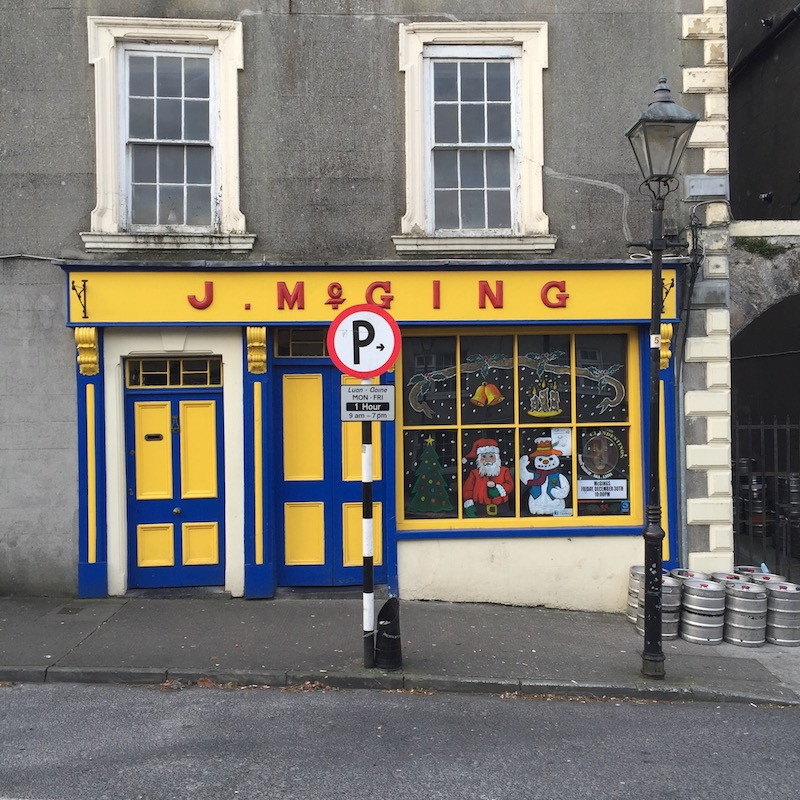 I have recently started an Instagram where I will be posting the photos of the project. You can also see them on my own website. I am also in the process of producing a book called Our Type which should be realised sometime in early 2018 so keep your eyes peeled for that too.

Some of my favourite Dublin Premises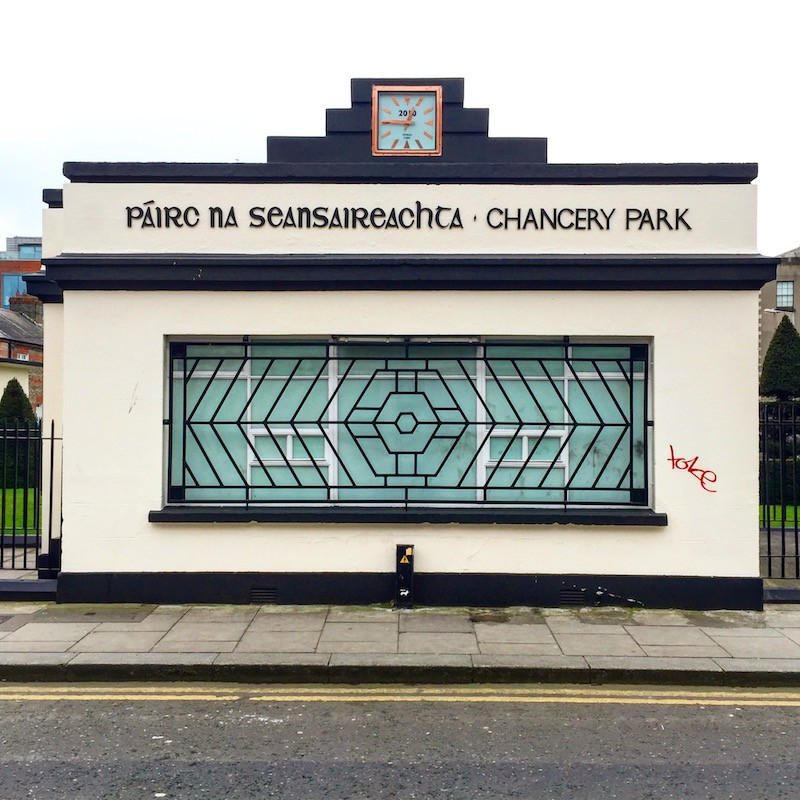 Chancery Park, Charles St W, Inns Quay, Dublin (see on map)
Chancery Park is an Art Deco style park designed by Herbert Simms in 1934, Simms was chief architect of Dublin City council and designed the park as an extension of Chancery House, a block of council flats situated across the road from the Four Courts.
The mid-1930s was an era when the new Irish State found itself struggling for survival. Yet between then and the late 1940s, the English-born Simms managed to create 17,000 public housing units, bringing best practice from the UK and Holland, where he had studied it, to Dublin.
Unfortunately, Simms appears to have paid a heavy price. His death, in 1948, was self-inflicted, and he left a note complaining about overwork. But at least his buildings live on, and do so when many more recent public housing schemes have been demolished.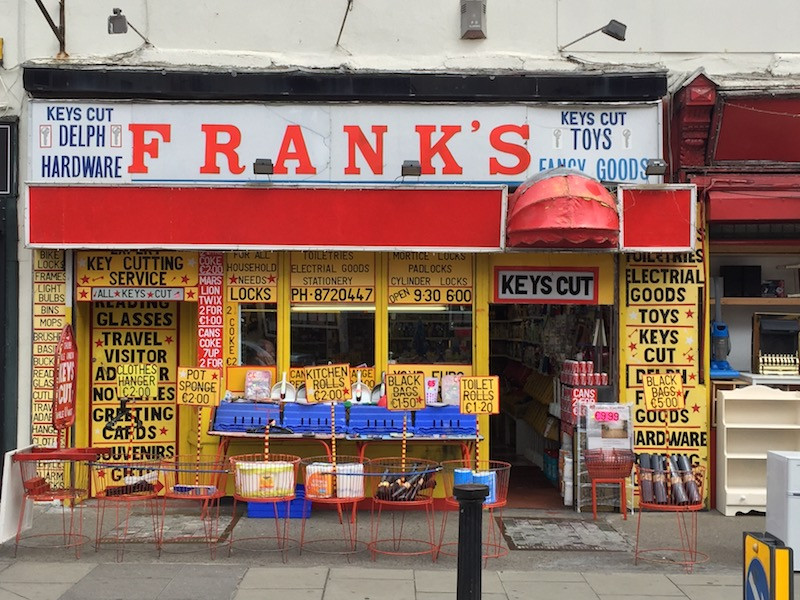 Frank's, 18 Frederick Street North, Dublin 1 (see on map)
Based on Frederick Street in Dublin 1, Frank's Hardware and Fancy Goods is an absolute visual and typographic treat. The shop is adorned with hand-painted deal offering everything from reading glasses to tea lights to mops bins and furniture. This along with it's limited colour palette of yellow, red and black makes it a visually exciting landmark in Dublin's north inner city.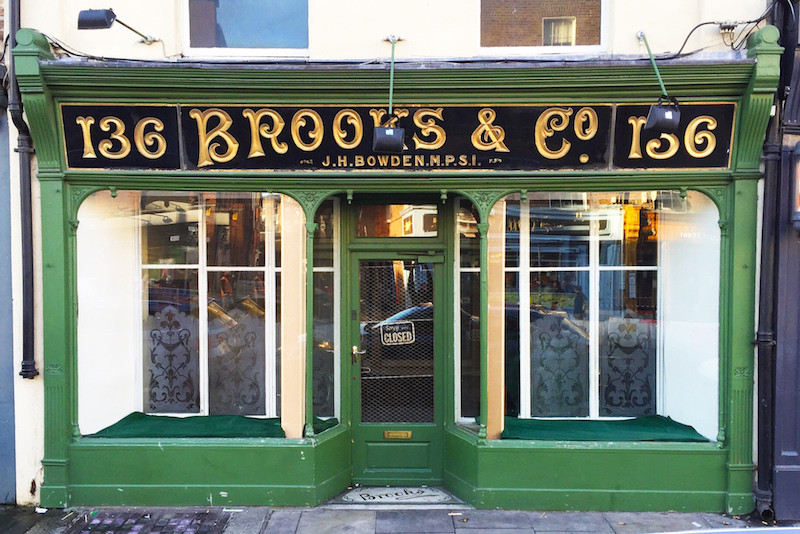 Brooks & Co 136 Lower Baggot Street, Dublin 2 (See on map)
This shop has always been one of my favourite and best-kept shopfronts in the city of Dublin. Unfortunately, the amazing curious shop that was run by Pat Ryan has since closed and the premises is now up for rent for quite a while. It was one of the first places that gave me the bug of visiting curios and antique shops as it had a mix of oddities sourced from auctions across the county.
The timber structure, dating from the early 1800s, is in a modest Dutch Billy style, with a handsome shopfront adorned with gold-leaf signage. Inside, the dark wooden pharmacy fittings date from the mid-1800s and the visitor is immediately transported to the Victorian era. Today's shopfront has been a feature of the streetscape since the mid-1800s, when a "chemists, druggists, varnish; oil, colour, and glass merchants" was run from the premises. The pharmacy subsequently traded under the name of Brooks & Co before being assumed in the late 1800s by Mr RJ Downes.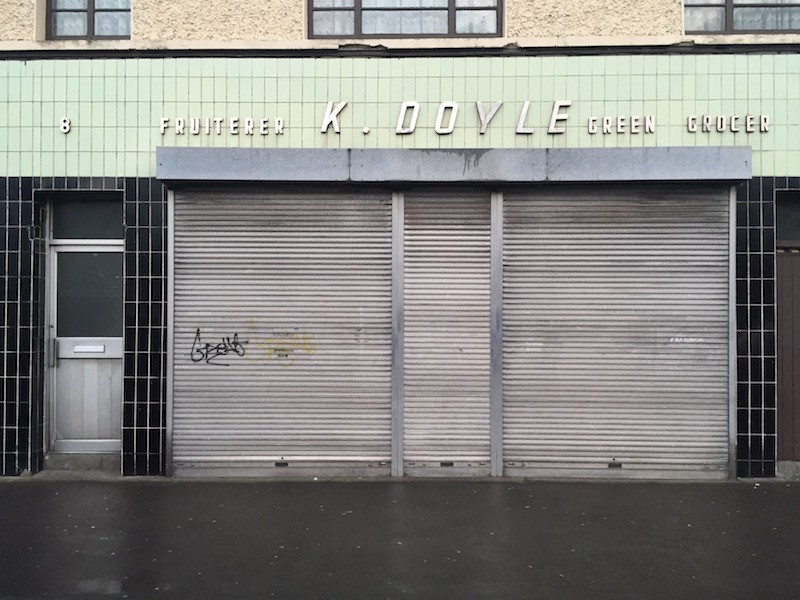 K. Doyle Errigal Road, Drimnagh, Dublin 12 (see on map)
This is a beautiful Art Deco style greengrocers based in Drimnagh Dublin next door to another lovely shopfront called Conroy's. K. DOYLE is a greengrocer's, with its lettering set on a mint green band over the lower black tiles.