Potty Mouth
When Dubliner Austin Burke and partner Sian Noel D'Avila upped sticks and moved to Dublin from the plant-filled home they shared in London, they found the city's plant shopping options limited.
Self-confessed plant obsessives, having shipped 60+ of their plants from London, they dabbled with the idea of setting up a plant store in Dublin.
Austin, like many, lost his job at the start of lockdown. That was the cue they needed and Potty Mouth was born.
We chatted with Austin & Sian about their rapidly growing shop in The Blackrock Market and what their plans are for the future.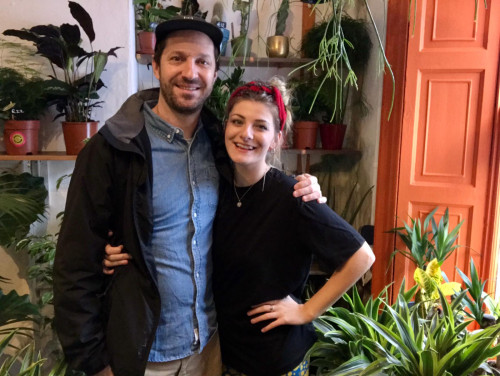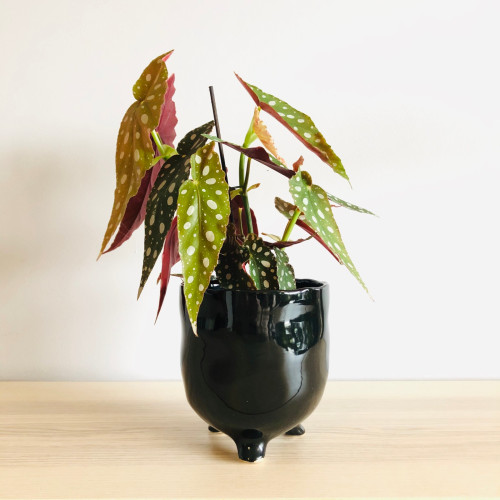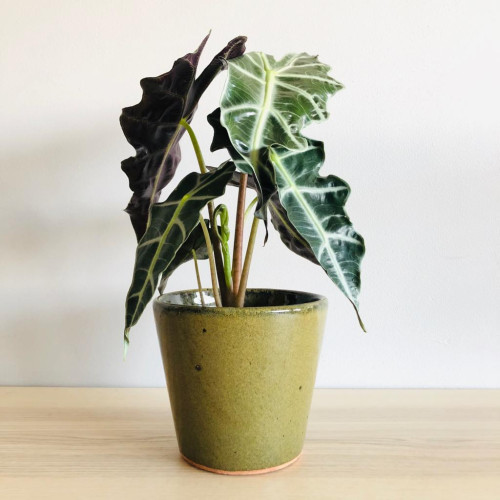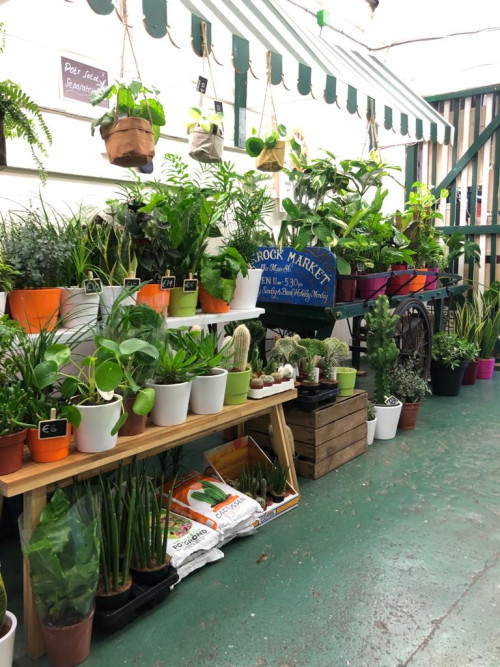 Beginnings
There's nothing more soul-destroying than buying a new plant and then slowly watching it decay as the quality wasn't what you thought and you weren't given any care guidelines. We've all been there - it's not fun.
We opened a small stall in The Blackrock Market in June 2020 for those in search of great quality, quirky plants, with easy care tips to help keep them alive and kicking. We simultaneously started selling online.
We were apprehensive given the current climate but just went for it, figuring there would be many people out there keen to improve their living spaces in the depths of lockdown.
We know plants are fashionable but, without sounding arrogant or naive, we didn't really think about it.
There are dozens of independent plant shops and flower markets in London and lots of communities to follow and join, and we wanted to try and bring some of that to Dublin.
Obviously, recent house plant-related media works in our favour, but perhaps because we are that generation the media talks about, it didn't really come as 'new' news.
We also have big ambitions to be more than just a plant shop - we want to stick to our creative roots and support and collaborate with Irish artists, creators and doers to offer something truly unique. We've got so many ideas, the hardest part is to remind ourselves to slow down and take one step at a time!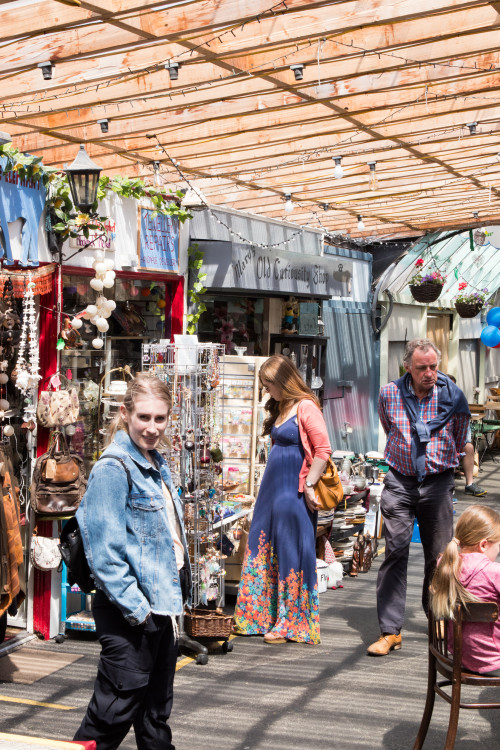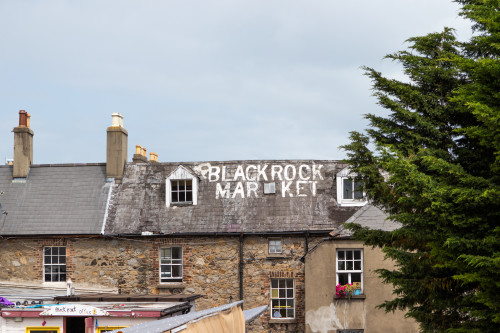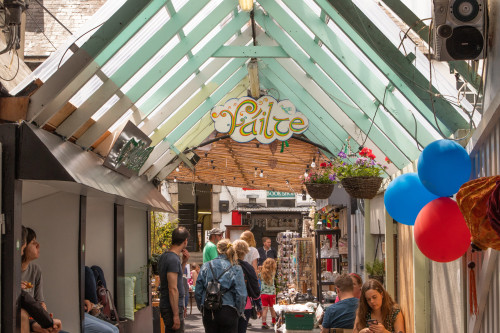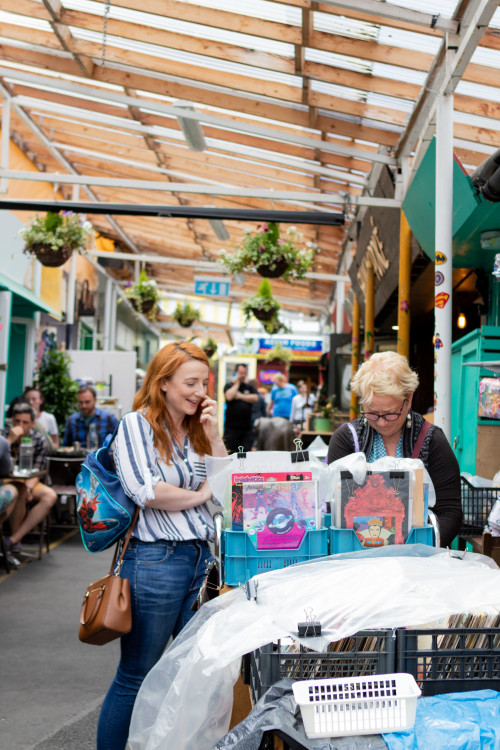 The Market
Blackrock Market has been around for a long time. It was somewhere we used to go to, as kids, to buy bangers!
It's the perfect spot for pottering around on the weekend and the food is amazing. Plus, you've got all the great swim spots around the corner - it's what weekends are made for!
All the traders are great craic and we've become close friends with a lot of them. A lot of successful businesses started at Blackrock Market, it's like an incubator for start-ups.
Our initial spot was in the walkway at the market, beside Liath. It was a great spot which caught the eye of passers bye, but we knew deep down we couldn't stay there forever.
We wanted to expand our range and put down some more permanent, indoor roots (Irish winter + tropical houseplants = early death for plants!)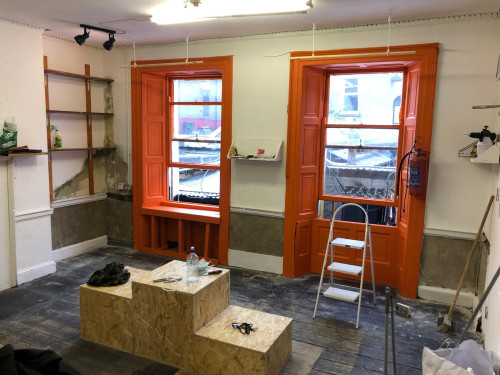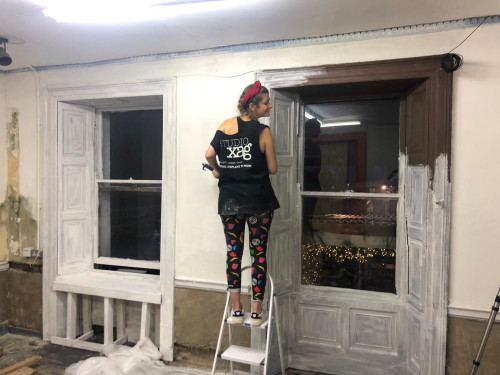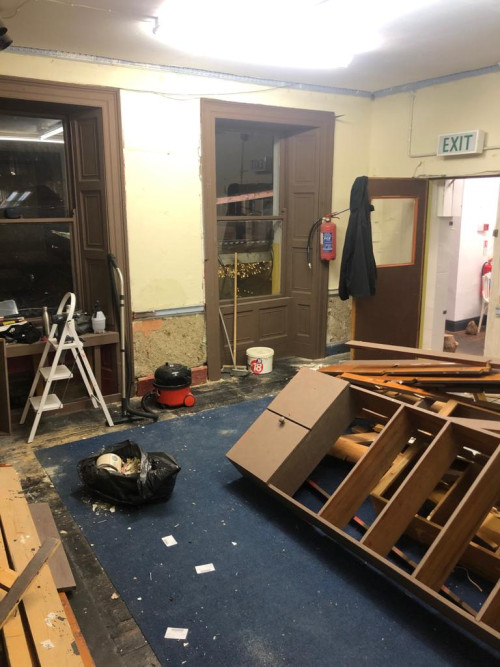 Changes
Unfortunately, the long-standing bookshop in the old house at the market had to close their doors. However, that meant a space became available and we jumped at the opportunity!
We spent every evening after work pimping the space out and in just 10 short days, we created a new indoor jungle!
It was a whirlwind, but we're happy and proud with how the shop looks.
Most importantly, the amazing support we have received from our customers in the short time we have been open has made this happen. Without them who knows what we'd be doing now.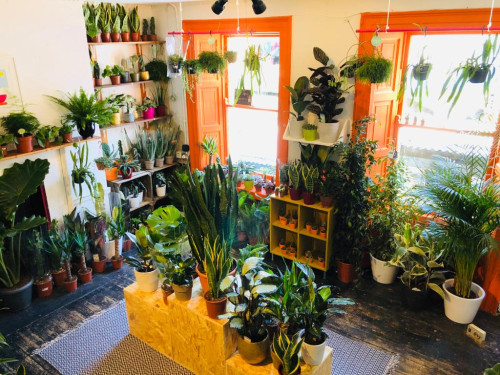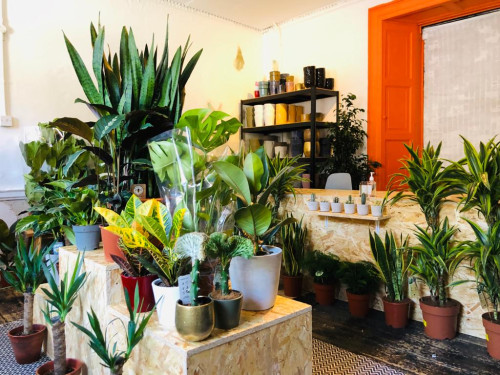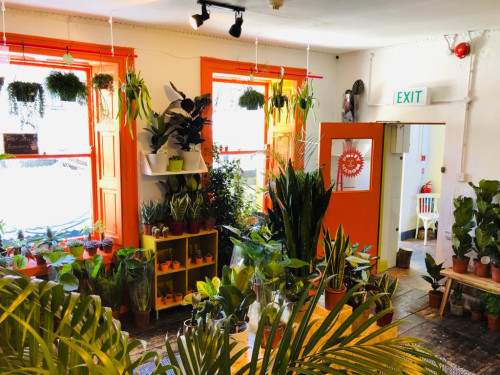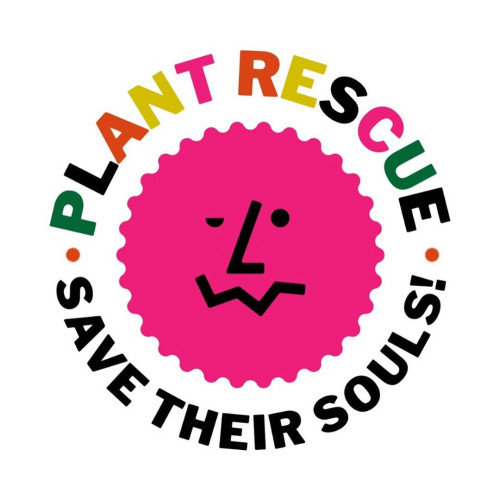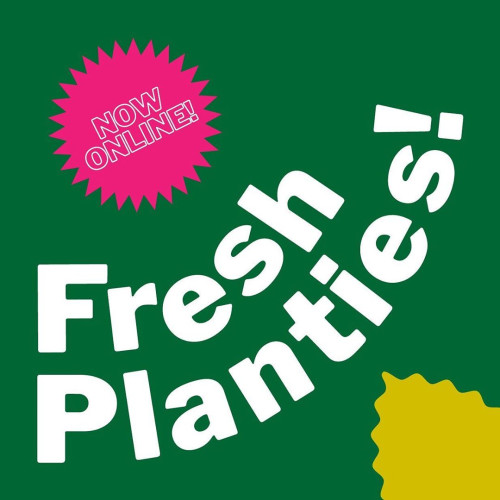 The Range
We mainly sell Indoor houseplants, pots and plant accessories.
We are working really hard behind the scenes collaborating with Irish artists on some bespoke pieces.
It's important now more than ever to support small businesses, and now we've more space with the shop, it's all systems go go go!
Our first plant pot collaboration which we shared on our Instagram the other day is with Aoife Slattery Ceramics. She's working on some amazing bespoke pots in our bright brand colours.
We are also working with Jill & Gill on some funky organic tote bags, which will be available soon.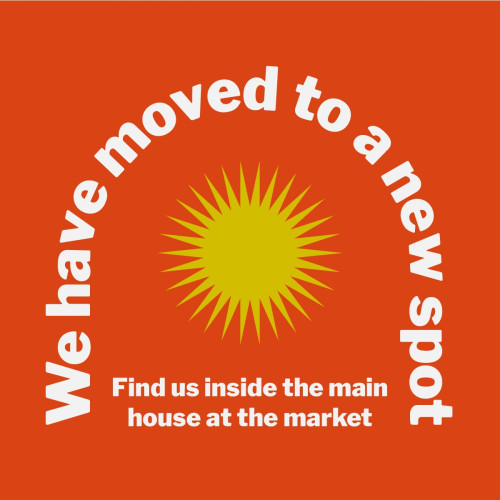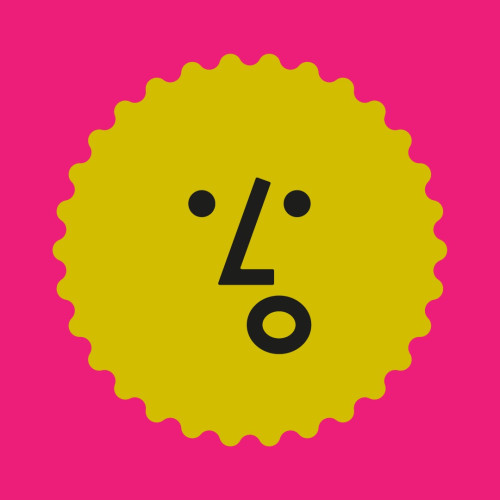 The Future
We're about to launch nationwide delivery.
It took longer than planned as we were testing our packaging to make sure our plants arrived safely. We also want to remain eco-friendly as possible, so we're working on ways to reduce our carbon footprint.
Then as soon as we're able to - workshops, workshops, workshops! We'd love to use the new space for creative workshops - some plant-related, some not.
You'll have to stay tuned to find out more, but we have BIG PLANS.