(Are You Ready) Do The Bus Stop
As a kid I hated Busáras. I thought it was ugly and it had a funny smell. My Dad told me that it was famous around the world when it was built. I couldn't see how or why but as I got older I heard stories about a nightclub on the roof, a cinema in the basement and other things that didn't make sense in what I knew to be a bus station.
Busáras had my attention.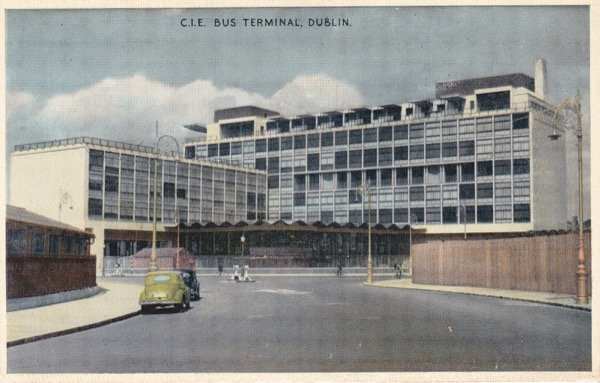 Officially to be called 'Aras Mhic Dhiarmada' after 1916 hero Sean McDermott, seven syllables was a bit too much for Dubliners and the snappier 'Busáras' name stuck.
Conceived in the 30's, designed in the 40's and finally opened after elections, controversies and a lack of funds did their best to ground the project, it was hailed around the world as one of the most significant buildings to be built in post World War 2 Europe.
Important journals featured it, tour groups visited it and one architect self funded a trip from Sydney - six weeks by boat in the 40's - to see it before it was even finished.

The design by Michael Scott Architects, the most famous Irish architecture firm of the day, was heavily inspired by the works of influential architect Le Corbusier. Infact, Wilfrid Cantrell, one of the leading young architects on the project later admitted that their college library only had four books, all by Le Corbusier.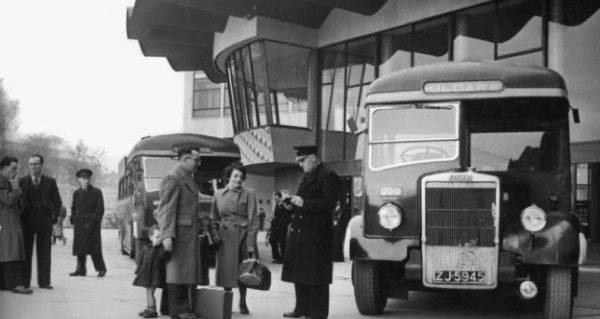 Specifically influcenced by the Swiss Pavilion at the Cité Universitaire in Paris and by the Salvation Army hostel in Paris, the grand reputations of both buildings suited the lofty ambitions of the Fianna Fail government at the time who wanted a statement building.
This ambition allowed for a level of detail that went way beyond the usual hard-wearing charms of a bus station. Oak floors, bronze windows, ornate mosaic tiling by Patrick Scott, a creche, a movie theatre for people waiting on busses, a restaurant and nightclub on the roof with panoramic views of the city.
The theatre space looked great but never worked according to Patrick Scott. The restaurant and bar we're open for a number of years but when business slowed down there was no motivation to improve and the space was given over to be used as a canteen for the Social Welfare office staff who occupied most of the building. It remains a canteen to this day.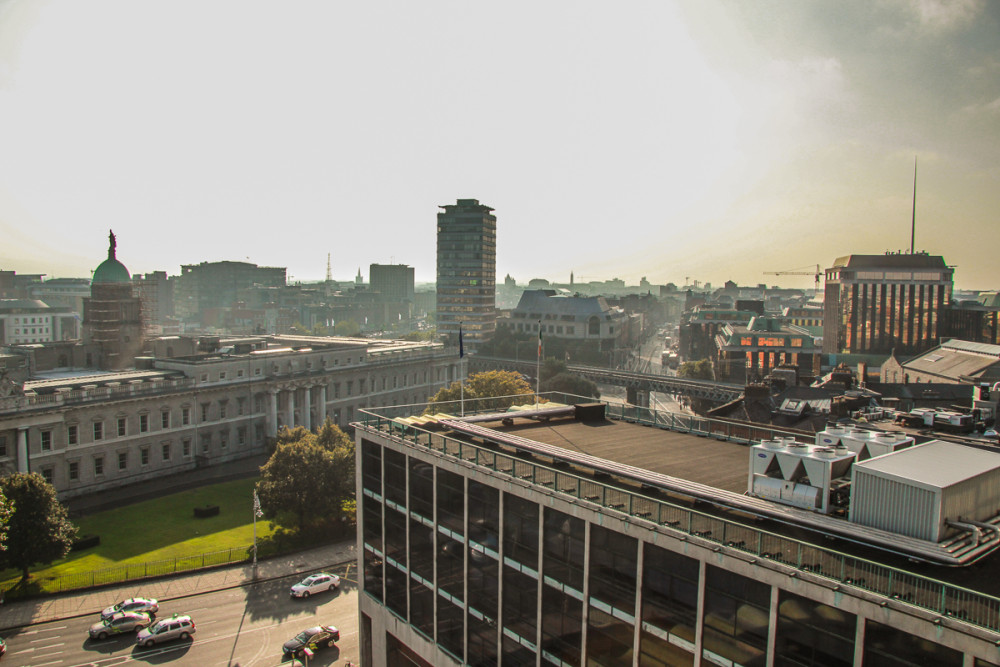 Thanks to the guys in Open House, we were brought to see the old restaurant space on the roof on a sunny October Friday. Its amazing.
Its almost impossible to imagine, even now some 60 odd years later, how the state commissioned something like this in a functional public building. The view is incredible, from the Wicklow mountains to Croke Park and beyond. The balcony with its heavy brass doors, windows and intricate tile patterns gets sun all day and allows a rarely seen view of the city, with the Customs House and Liberty Hall in the foreground, Georgian Dublin in the background and cars, busses, trains and Luas zipping in between.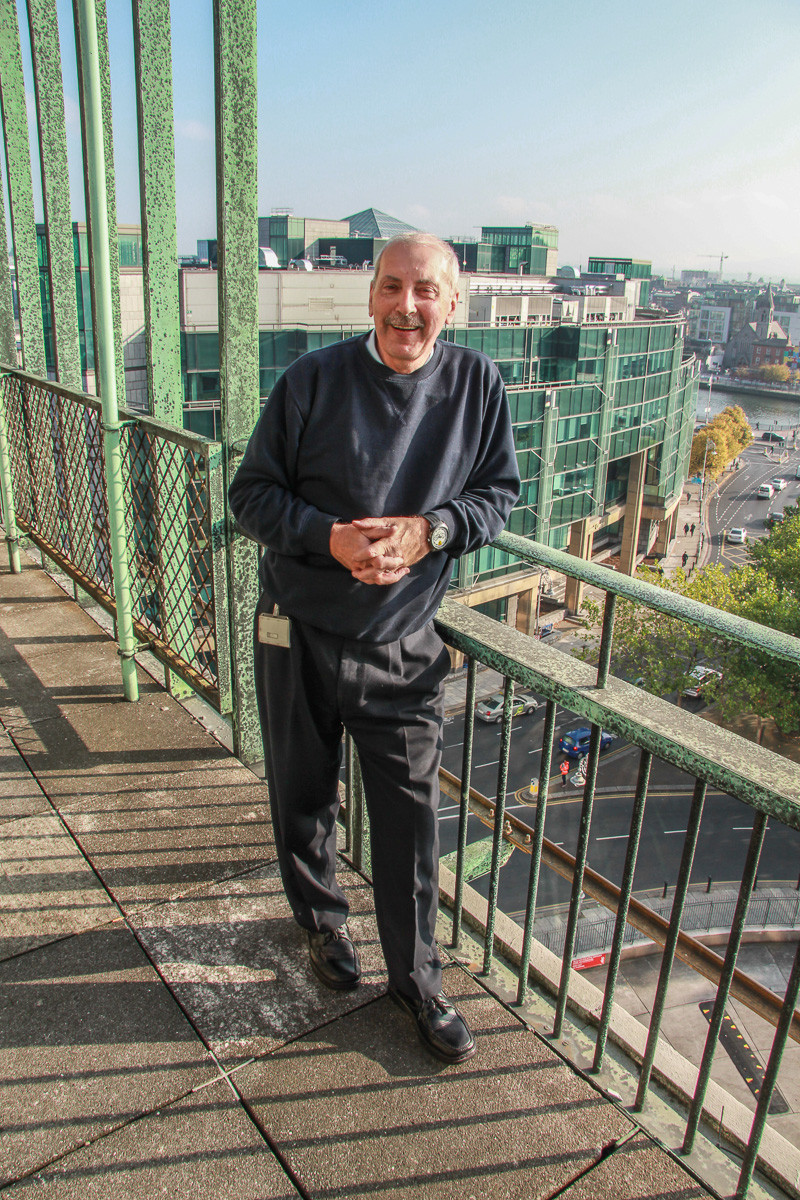 As a restaurant and club, it must have felt super glamorous in the mid 50's. It was a space like no other in the city then and even now feels special, and rare.
This concept of having a well executed venue above a bustling bus station, with views over the capital city, in a unique modernist building designed by one of most celebrated Irish designers of the last century would is such a unique context and would be an immediate hit in my opinion. It would be an attraction popular amongst Dubliner's and out of towner's alike, giving the Guinness Store House a run for its money.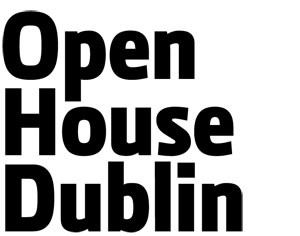 Our visit to Busáras was arranged by the guys at Open House Dublin which takes place between 16th - 18th October 2015. They organise over 100 free tours, events and workshops inviting you to explore the rich architecture of Dublin.
Its a great way to get up close and personal with some of the great buildings in the city that have their doors closed to the public, aswell as some great modern private houses.
Find out more about Open House on openhousedublin.com

More on Busáras
Some great articles about Busáras, some of which we used for research on this piece.
+ Wilfrid Cantwell on Michael Scott & Busáras on Archiseek.com
+ Modern Ireland in 100 Artworks: 1948 – Busáras, by Michael Scott on The Irish Times
+ Fifty years of Busáras on HistoryIreland.com
+ Patrick Scott on Michael Scott & Busaras - Irish History - Archiseek.com
+ Great hi res shots of Busaras being built and near completion - Photo Archive