The Feast of St. Pizza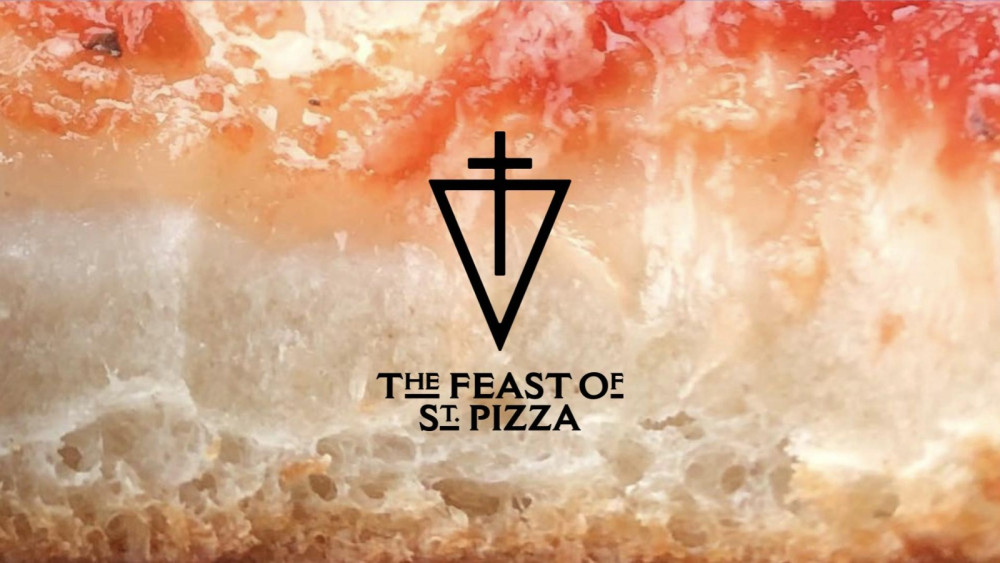 The Feast of St Pizza is a pilgrimage that takes place across New York City to pay homage to the best slices the city has to offer.
Once a year, this devoted group sets out to eat at the most respected pizzerias and canonize this on Instagram.
This sacred tradition has now landed on Ireland's shores, with one of the organisers, New Yorker TJ Ryan, having moved to live in Dublin.
These pizza apostles (and professional event producers) were aiming to host Ireland's first-ever "Feast," this summer, bringing together an international street fair of the top pizzerias, how-to classes, famous pizza personalities, activities and plenty of pies.
The current pandemic has since put this project on pause, but in the meantime they are blessing us with another form of the good news: The 10 best pizzerias across the parishes of Dublin (Click here to see them laid out on Google Maps)
Amen.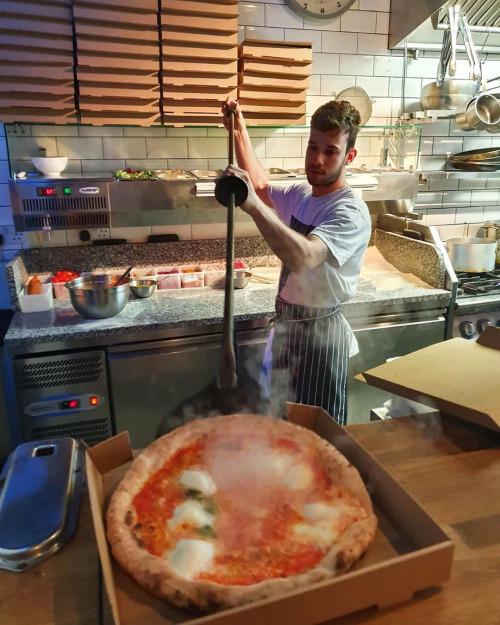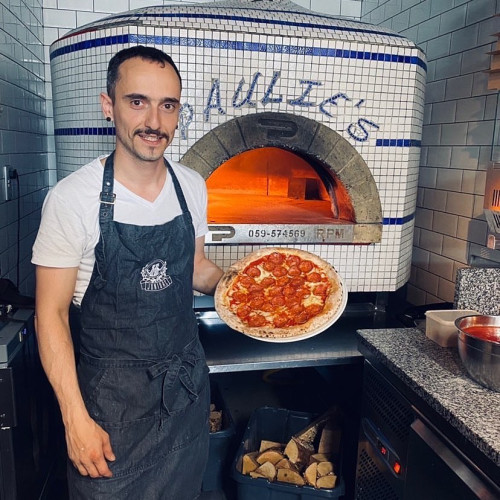 Paulie's
This is a reading of the first pizza from Paulies to the Dubliners. Serving amazing pies for over a decade, they are one of the first places to bring true Neapolitan wood fired pizza to Ireland and continue to impress.
Their menu is divided by Old and New Testament (Napoli and New York) and their glorious oven shoots out amazing pizzas with chewy, crunchy and bubbly crust.
They have been gifted with spirited ingredients always imported from on high. A real sanctitude to this place, with great charm throughout.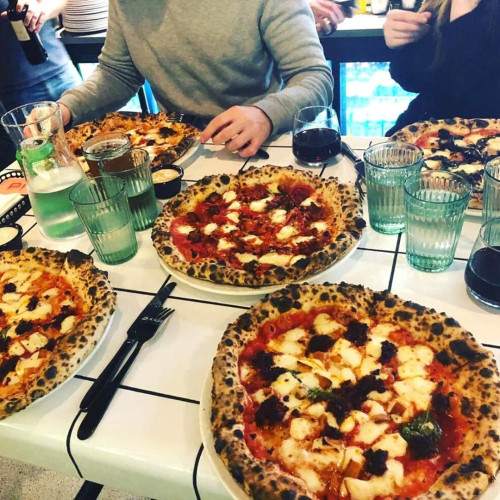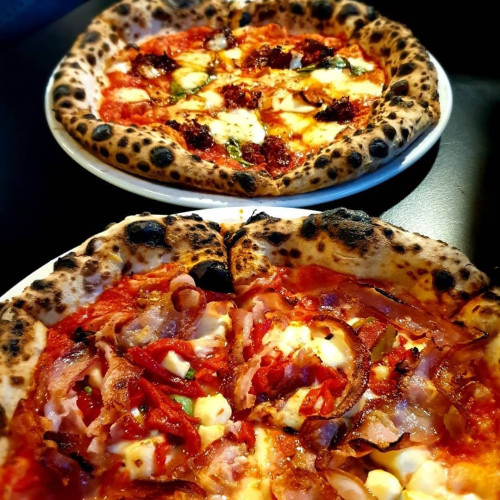 Pi
This shop opened its doors on George's St two years ago inspired by the slices from our Brooklyn brethren.
With a strict adherence to local ingredients and a literal interpretation of their recipe, this congregation is of the self proclaimed "fundamentalists."
This is a must stop at the centre of town with infallible design and a trendy location. Once you stop by, it won't be long before your own second coming.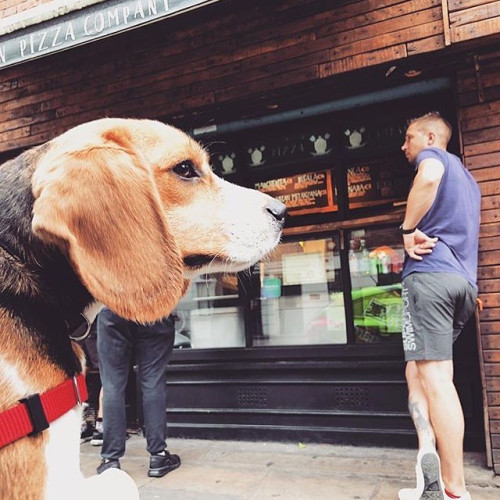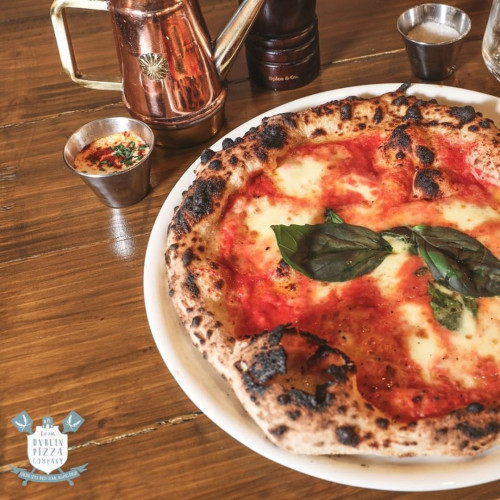 Dublin Pizza Company
With stations of their crust sprinkled across central Dublin (Aungier St, Bonobo and a new September 2020 opening in Uncle Tom's Cabin, Dundrum) you're never far from a sacred slice.
Prior to lighting their oven in 2014, these pilgrims traveled to the pontificate (Naples) to study.
They are known for a solid veggie option and growing their own ingredients in a backyard greenhouse in Stoneybatter.
Go here to gain some clemency while partaking in a sinful night in town.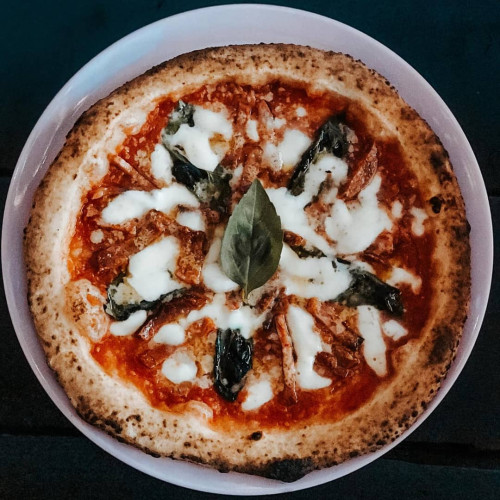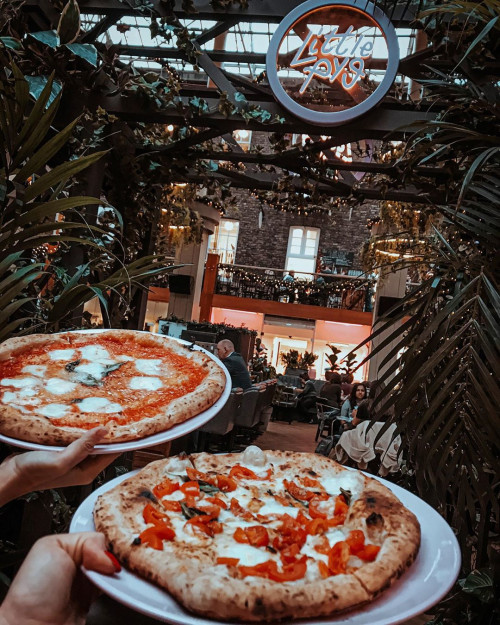 Little Pyg
Cast out your demons at Little Pyg by the hand of Michelin awarded Chef Enzo Coccia.His Dublin disciples spent three months living in Naples and training with Enzo daily at the world's first star rated pizzeria.
Located inside the Powerscourt Town Centre, sit at the altar of this cathedralesque building surrounded by plants and the amazing smells of burnt offerings.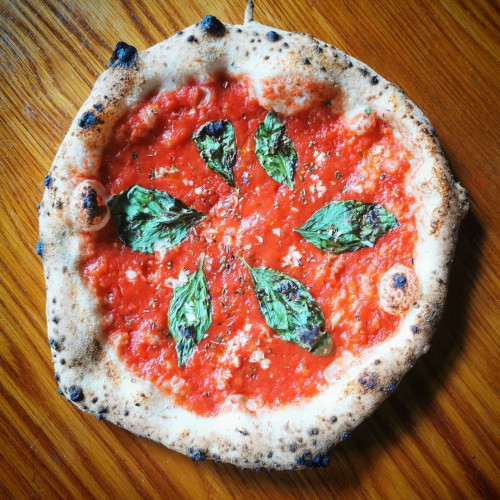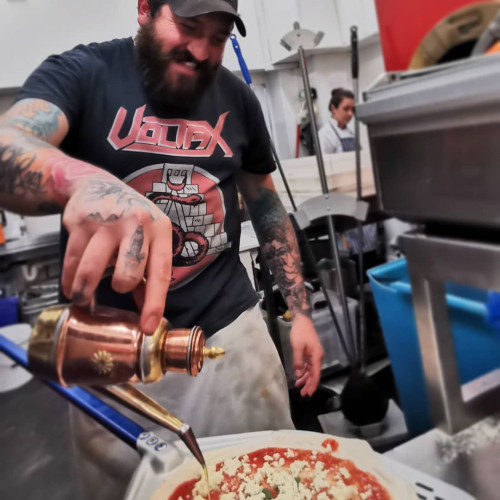 Coke Lane Pizza
Inspired by the London sourdough pizzeria, Franco Manca, these devoted followers received their first communion in the alleyway behind Frank Ryans Pub and later their confirmation at Lucky's on Meath St in The Liberties.
They've now found their true vocation at The Circular in Rialto, recently showing great servitude with the Feed the Front Line lockdown effort, and not back open to the masses.
Enjoy these tasty pies inside these trendy pubs alongside good tunes and a chalice of craft beer.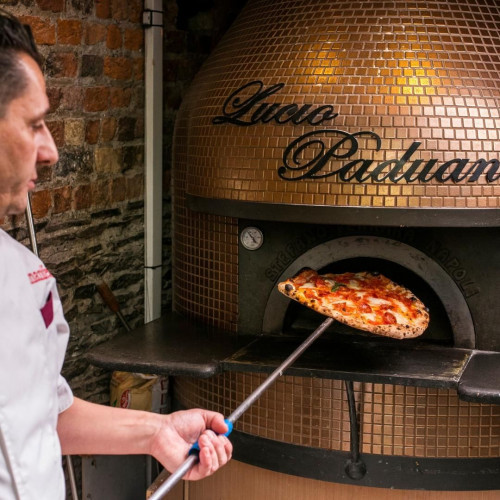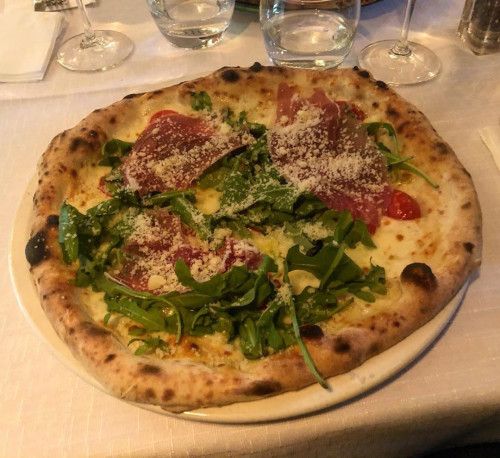 Manifesto
This classic Italian spot is the only begotten child of Italian chef/owner Lucio Paduano, and business partner Eugenio Mazzitelli.
This traditional vibe (pre-Vatican 2) reminds us of how far we've come with its clerical white table cloths, grotto bricks, and faux wooden beams.
But its easy to see where their priorities lay with the oven sitting front and centre upon entrance.
Their appearances in Rathmines in 2009 truly lives up to its name, with the Divine becoming pizza.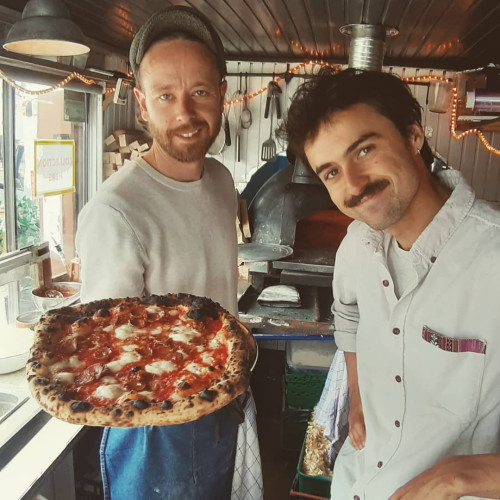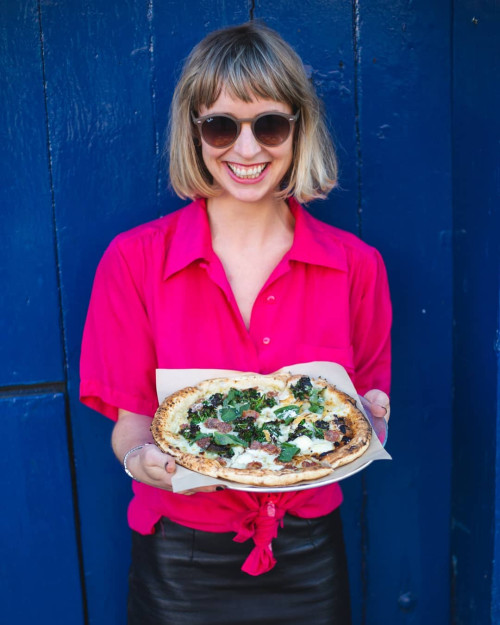 Village Pizza Dublin
Christened in the parish of Dublin Pizza Company, in 2016 Marek Prezekwaz left to find his own congregation, starting in The Belfry Pub in Stoneybatter, where The Village began as a pop up pizzeria in the back of the trendy pub.
In recent months The Village has moved along the Royal Canal at The Bernard Shaw in Phibsborough. The menu is a mix of pious, pure and provincial.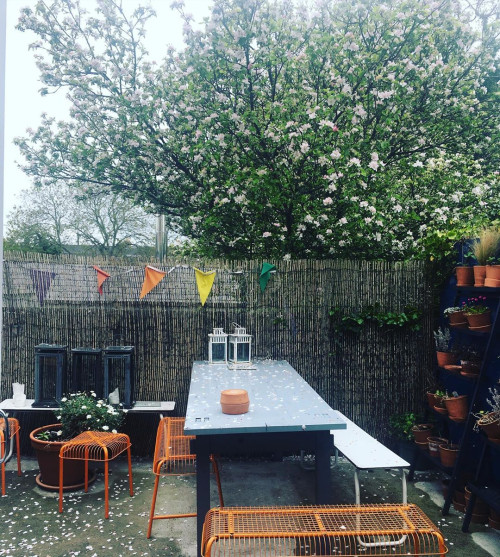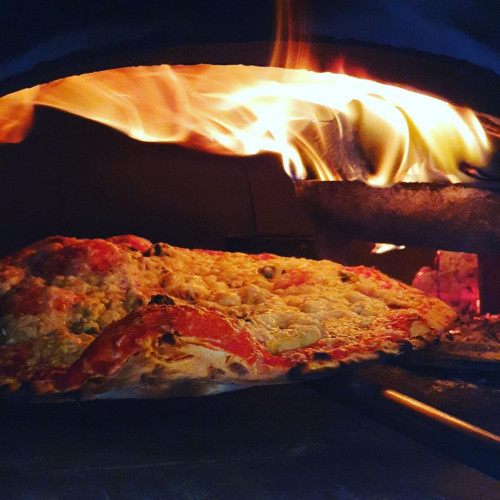 Gaillot et Gray
This bakery by day and a French pizzeria by night started as a food truck in Greystones and now serves the D8 dioceses on Clambrassil Street.
This family business is run by husband and wife, Giles Gaillot and Emma Gray.
Their pizza is built upon the great schism of the wholly Italian empire, practicing in the French tradition.
The reformed doctrine is the cheese, cooking with emmental rather than the holy mother, mozzarella. For the most devote, they offer one of the best vegan pizzas in the city.
Rascal Brewery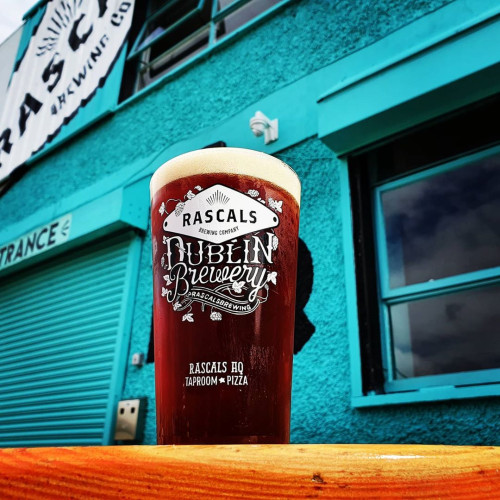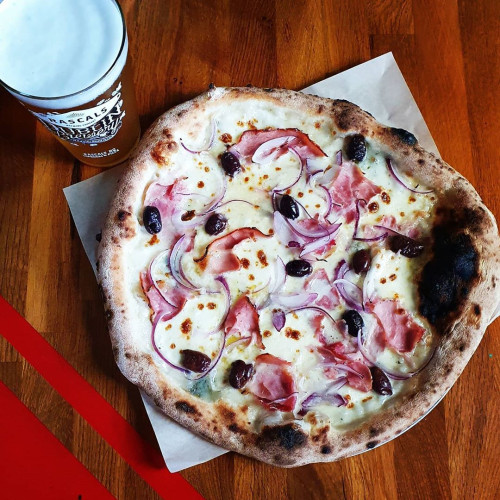 Those that venture to Inchicore to visit this small spirited brewery/pizzeria will receive a gift on their tongues.
With their margarita pizza properly entitled the Saint, these Rascals have redeemed themselves.
Dublin's only taproom and pizza restaurant, they offer an array of craft beer brewed onsite and are always having fun experimenting with their pizza toppings.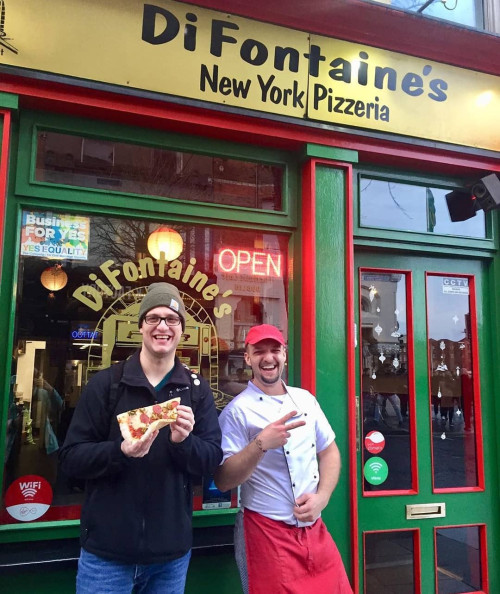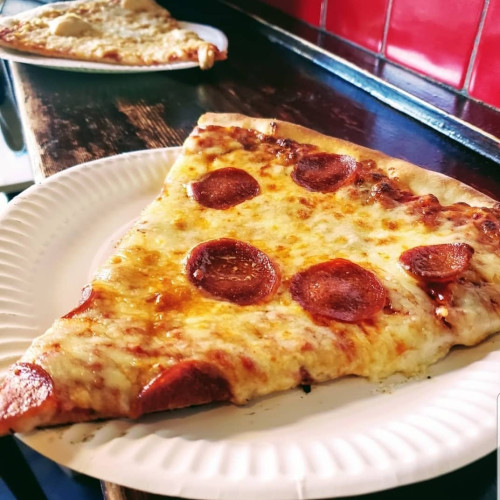 DiFontaine's
This fun lovin' location sits in the not-so-holy Temple Bar. The pizza "joint" is a resurrection of a classic NY spot, distributing communion slice by slice.
They stay open "til late" serving their greasy giant slices of soakage since 2002 and sure to be a place to go after you're all whacked off of scooby snacks.
Blessed Mentions