Some things you can buy to support local businesses
The outlook for Dublin's small, independent businesses is pretty bleak at the moment.
Running on tight margins and without the deeper pockets of big companies, they rely on that flow of loyal customers every day.
This crisis has forced many to rethink how they operate, find new ways of doing business to both survive and thrive.
We have picked some of our favourite small businesses from around the city that have made a quick pivot to, or have enhanced their existing online offerings.
Small businesses have been hard-hit by this crisis, and will be at the leading edge of the recovery as the city rebounds post-Covid19. They have never needed your support more than now so please show them some love.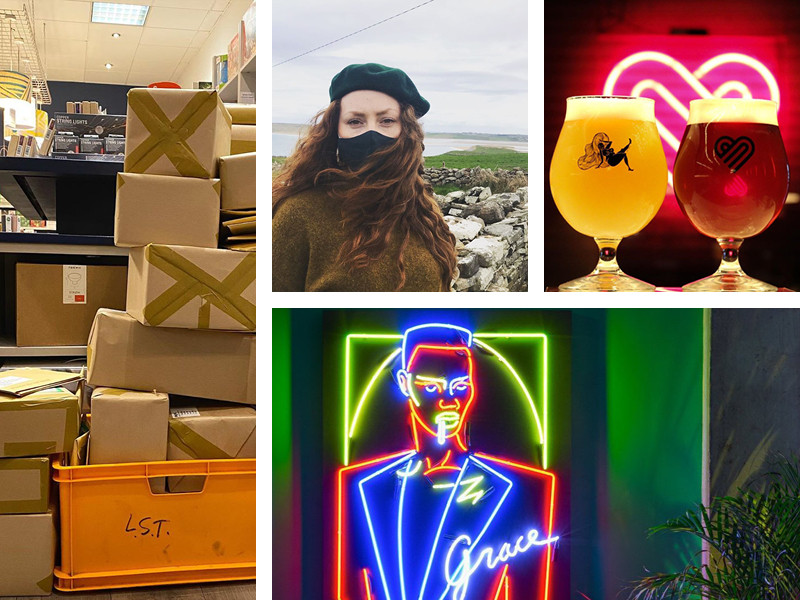 Stuff for your house
Hen's Teeth are one of the many independent operators who find themselves closed (temporarily) within a mere 12 months of opening. They are keeping it lit on their web store however, with a fine selection of T's, prints, art books and other merch online.
Designist on George's Street are another homewares and clever gifts store who immediately turned their focus to online. Stocking books, bags and other bright ideas
We Make Good around the corner on Fade Street stock goods designed by some of Ireland's best-emerging designers and made by people facing social challenges. From baskets, to benches and boards they are also making face masks where they will donate two masks to Direct Provision centres for every one mask purchased. Support!
A quick shout also to The Big Romance who are selling some sweet branded glasses alongside a great home delivery beer offering.
@hensteethstore
@wearedesignist
@wemakegoodireland
@thebigromance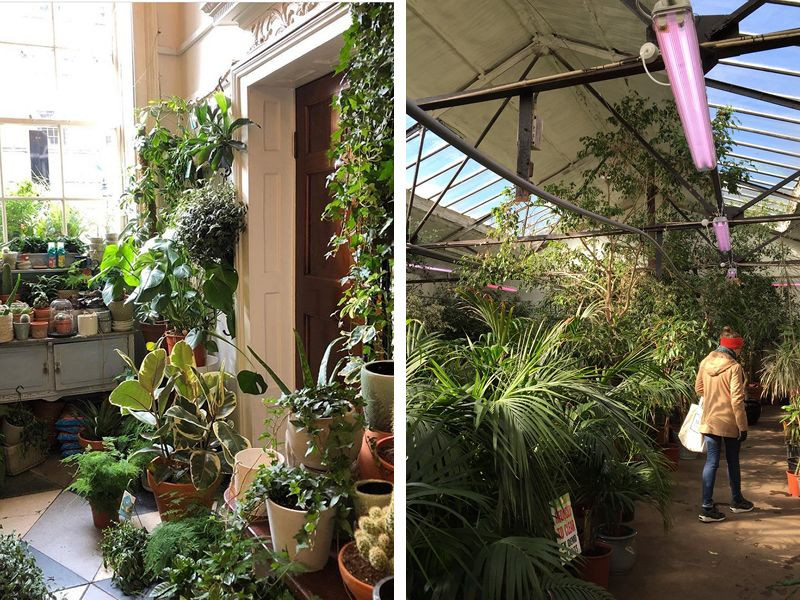 Flowers and things for the garden or balcony
Mark Grehan's botanic garden, normally to be found spilling out the door of the Powerscourt Centre, has moved online, delivering Flowers & Plants Thursday, Friday & Saturday only during restrictions.
Urban Plant Life on Cork Street was always great for a wander around, or occasional party. An oasis of plants surrounded by semi derelict warehouses and other old buildings, they've ramped up their online offering with most of their stock available for home delivery.
@shopthegarden
@plantlifedublin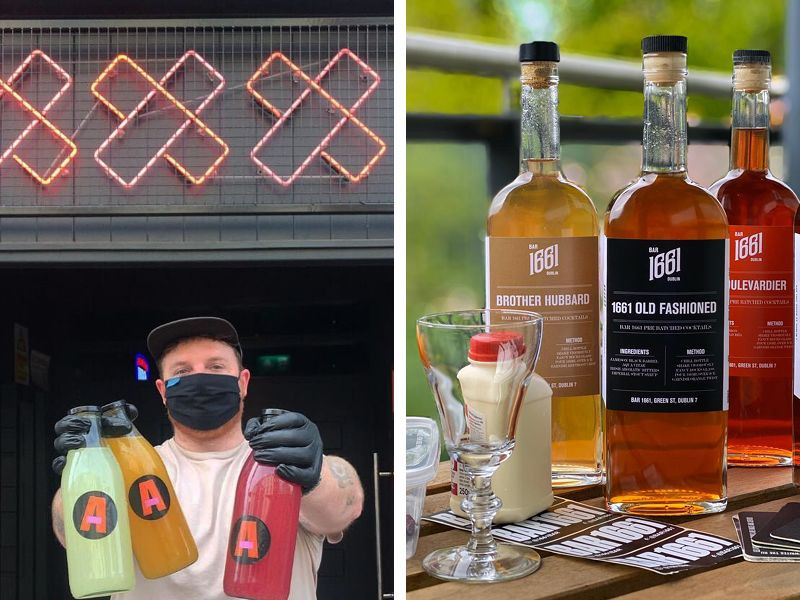 Cocktails
The paint had barely dried in new Francis Street boozer Anti Social when they were forced to board up the doors. They pivoted quick and are now doing their favourite cocktails, batched, bottled and available for collection or delivery all over Dublin.
Dave Mulligan, Poitín kingpin and owner of one of Dublin's best independent bars, the award-winning Bar 1661, was forced to shutter his bar just as the team were celebrating their 1st birthday. They have since bottled up a selection of their cocktails, including the infamous Belfast Coffee, and are now available for collection and delivery 2 days a week.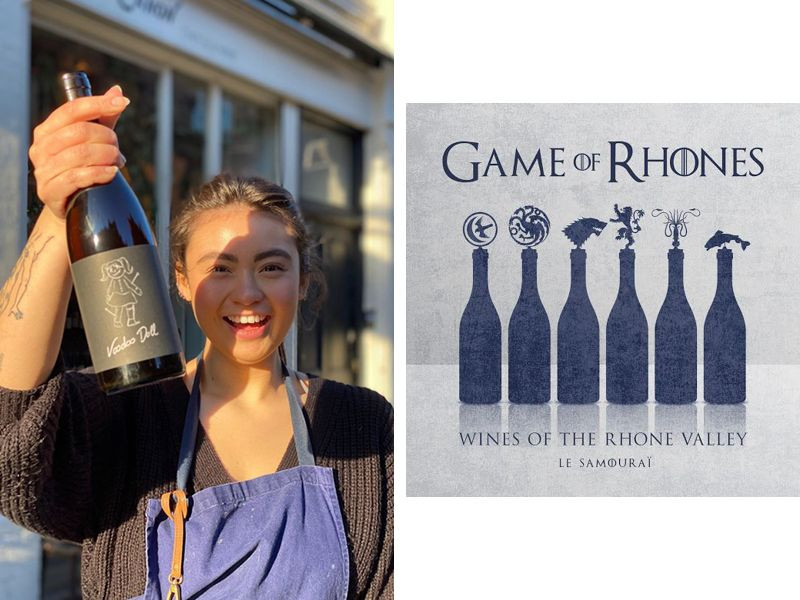 Wine
Wine deliveries, unsurprisingly, seemed to become a thing very quickly once the lockdown was introduced. The bigger off licences were well placed to do it but some of the smaller wine suppliers are also having a moment, innovating in how they sell their range.
Station To Station have created cleverly themed, fun selections like the Game Of Rhones and Alt Whites boxes pictured here.
Wine on tap specialists WineLab moved into home delivery quickly and created a solid lineup of 6 packs from €55 to €150.
Drury Street's natural wine shop Loose Canon have just launched their new online offering Natty Wines, stocking everything you would've been able to pick up off their shelves in the olden days.
@station_to_station_wine
@winelab_ireland
@loosecanoncheeseandwine

Beer straight from the source.
No strangers to hard work and innovation, the small(er) breweries had to move fast when the pubs closed, with many offering local and nationwide doorstep delivery.
Rascals in Inchicore are offering slabs from €52.50 (€2.18 per can!) for delivery or collection. If you are within the 2-5km just stroll up and grab a pizza off them while yer at it.
Hopfully were out in their vans almost immediately, doing door drops allover the city, with boxes full of the likes of their delicious Graciosa, available in either 330ml or 440ml cans from €37.50.
@rascalsbrewing
@hopfully_brewing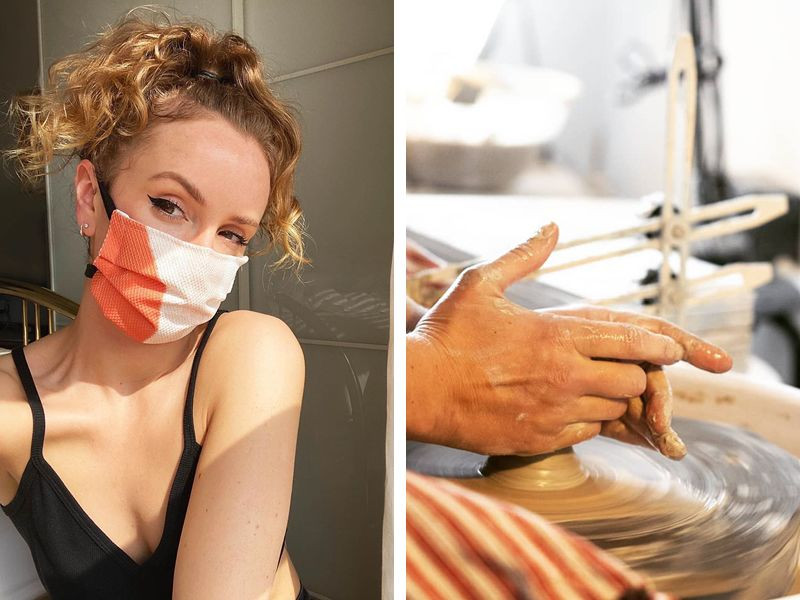 Crafts
Arran St East were no strangers to selling their unique jugs, cups and other pottery online but with their beautiful store/cafe beside the Smithfield Fruit & Veg market shut your support is important.
Much like Arran St East, Jennifer Slattery's store is also locked and bolted but her beautiful range of linens are available in their webstore, with free international shipping.
With the likelihood of having to wear facemasks growing by the day, many cottage industries have sprung up making them. We like these bright and bold designs by Nimcake, with 15% of all sales are donated to Dublin Rape Crisis Centre.
@arranstreeteast
@jenniferslatterytextiles
@nimcake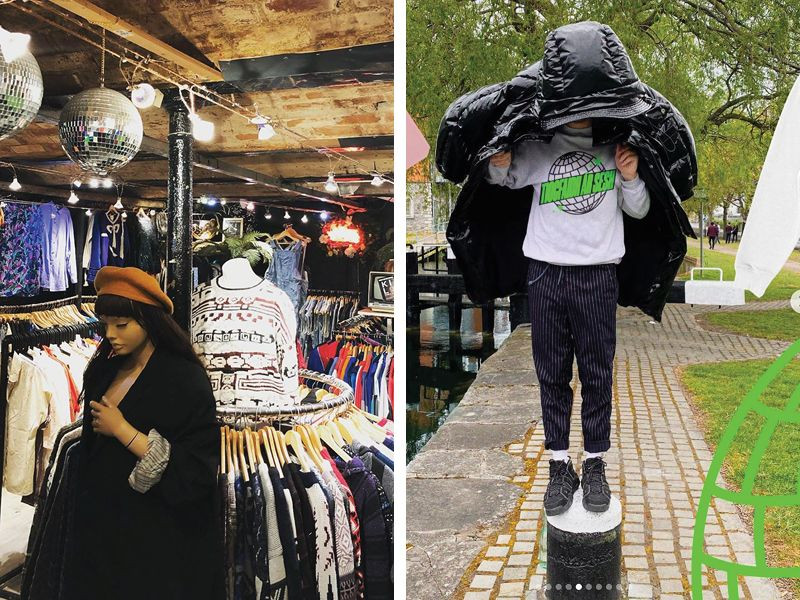 Things to wear
Many of the independent clothes stores already had strong online offerings but their closure in many cases has deprived not only the shops of the walk up customers they depend on but a hang out spot for their customers and friends.
Dublin Vintage Factory is more movement than shop, as their 21k insta-followers suggest. They have a hefty selection of vintage gear up on their web store.
Scout in TempleBar, selling clothes and a simple range of homewares, has had a loyal following for years now. All items are available online now, shipping from Dublin to the world.
Indigo & Cloth down the road have their full menswear and coffee range online too.
Notable mention to James Kavanagh and Derek Doyle who have designed and printed what we are all thinking with their Tiochfadh Ár Sesh range of T's, tops and bags, proceeds from which go to Campaign 4 Arts and Inner City Helping The Homeless.
@dublinvintagefactory
@scoutdesignstore
@indigoandcloth
@jamesalankavanagh
@derekdoyle90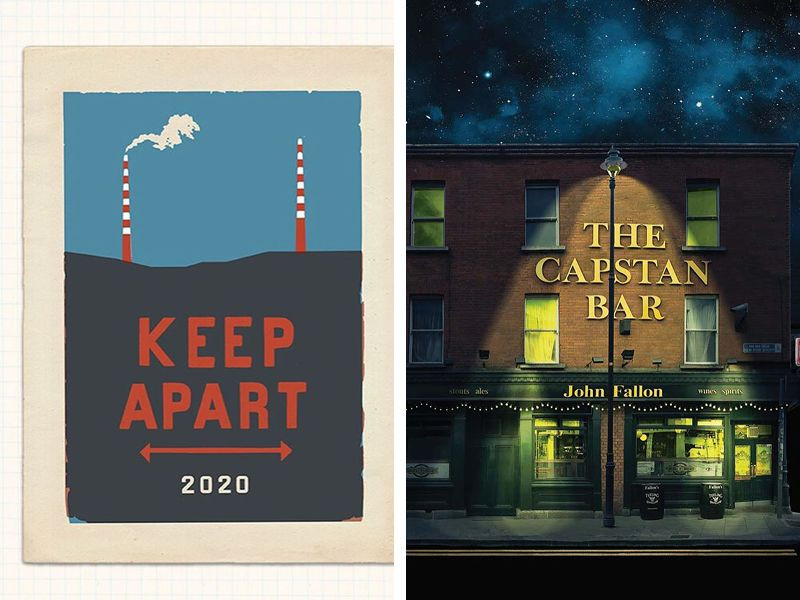 Prints
With many of us at home staring at the walls more than we would like to be, prints are back on the agenda.
Jam Art Factory were heavily dependent on the tourist trade and with both of their shops shut and tourism off the agenda til 2021, its all about online for them. They have a superb selection of Dublin or Irish themed prints from local artists from €30
Damn Fine Print have kept their screen print and risograph studio ticking over during the shut down with limited range prints from the likes of Annie Atkins (pictured), available from €85
The Creatives Against Covid19 campaign we covered previously has an incredible selection of over 1000 prints for €40 each and shipping everywhere.
@damnfineprint
@jam_art_factory
@creativesagainstcovid19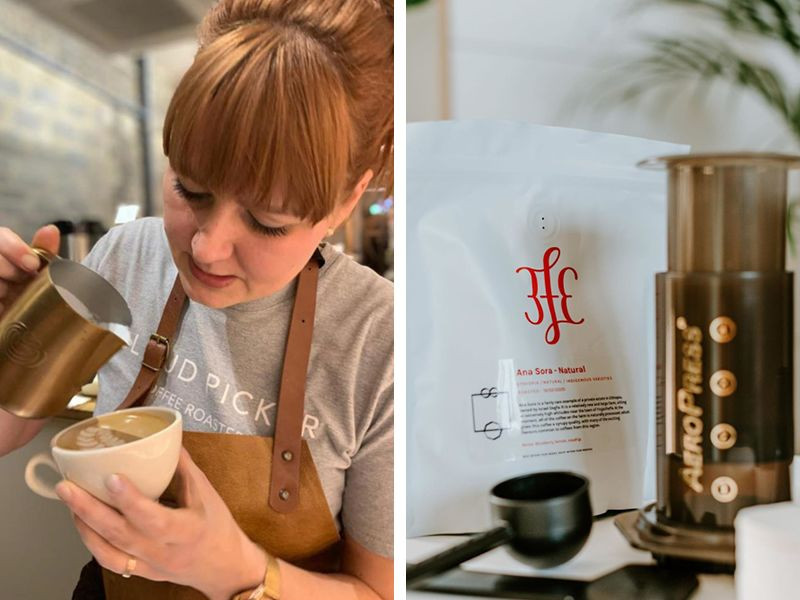 Coffee
Whilst their shop on Pearse St is dispensing coffee and other bits, Cloud Picker have a super web offering, which apart from sending coffee straight from their roastery to your door, you can also grab all sorts of other coffee bits, from filter papers for a tenner to a high-end San Remo coffee machine for €2k
Meanwhile, the granddaddy of Dublin speciality coffee 3fe also has a strong web offering. You can pick up bags of fresh roast coffee, books, scales and machines. Check out their home brewing tutorials while your there.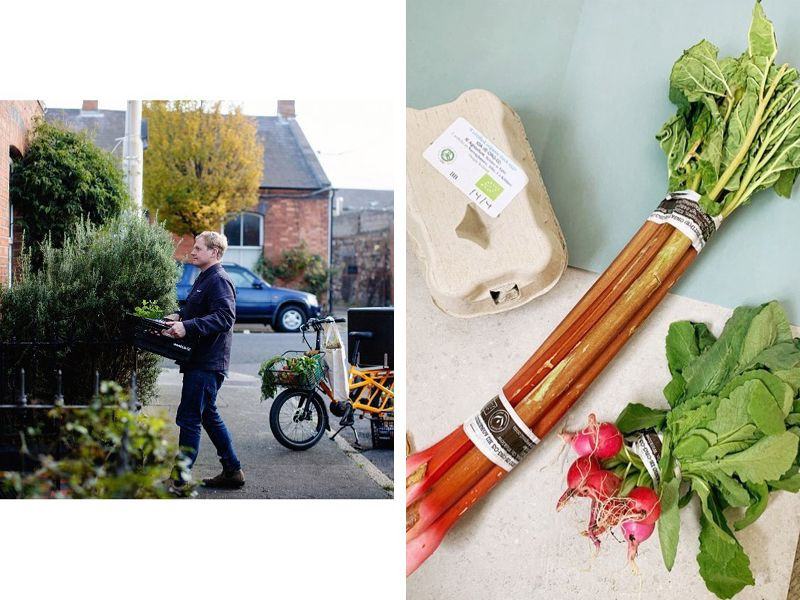 Fresh Fruit & Veg
The demand for home food delivery is obviously off the charts right now, which is creating interesting opportunities for small businesses.
Weekl.ie had just set up shop as a local grocery delivery service when the world ground to a halt. Since then, and with some stringent precautions in place, they have seen demand take off for their seasonal, organic and artisan food collections, delivered by bike to your door.
With 6 shops dotted around the city, you wouldn't really call Sprout a small business anymore. However, in recent years they had developed their own farm to supply their shops and with all units shut, they became greengrocers over night, delivering fresh veg across the city.