30+ great cafes for sit-in and take-out☕️
Some of the best cafes selling deli, groceries and great coffee-to-go in Dublin City.
Dublin has been spoilt over the last few years when it comes to cafés with brunch and flat whites becoming as much a part of our socialising as pints and toasties. It's great to see so many of them slowly and safely getting back to business, many with new and improved deli, delivery and grocery options
Here's who we love around Dublin City.
Click the map image below to see them all in Google Maps on your phone (or desktop)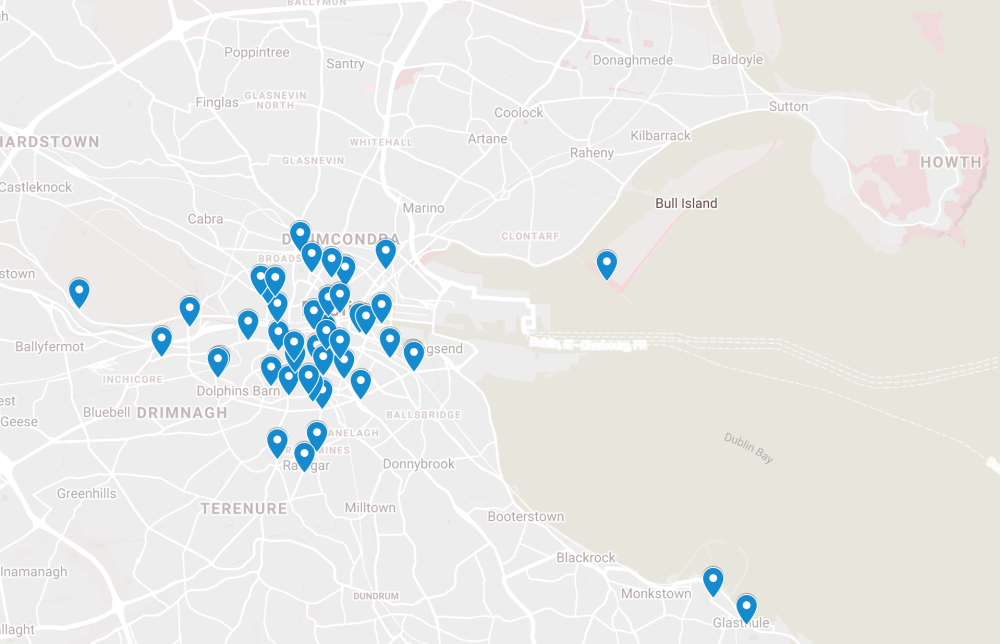 ---
Southside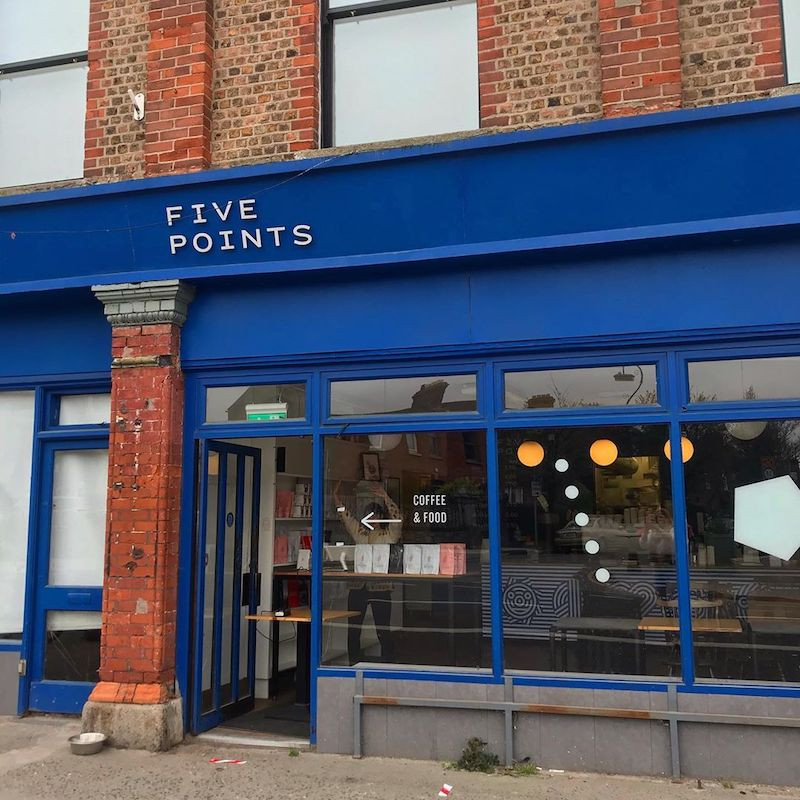 3FE
Sussex Terrace / Grand Canal / Five Points
3FE has been on the ball since the start of the changes, upping their online offering. They've now reopened all five of their cafes, serving their well renowned perfect flat whites and pastries and expanding the homebrew equipment offering sustainably in each store. Breakfast, lunch and brunch are back in action at Gertrude with Grand Canal and Five Points to follow soon. Happy days.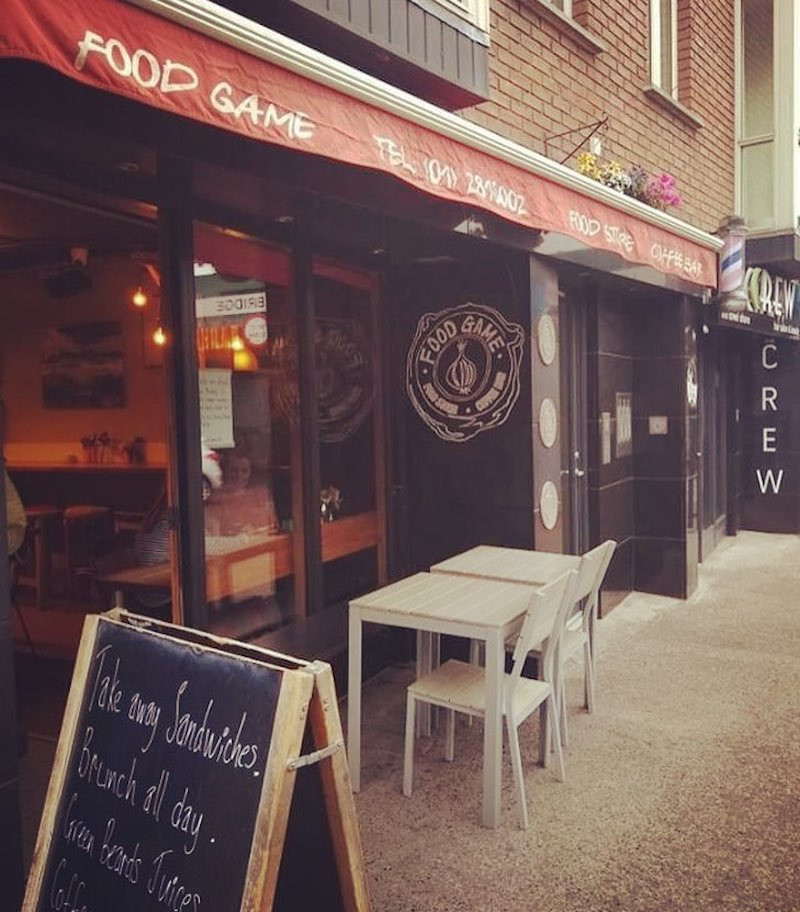 Food Game
10 South Lotts Road, Dublin 4
One of Dublin 4's favourite neighbourhood coffee shops Food Game are open for limited seating and still rocking lots of take away 'to bring some much needed comfort and cheer to the people of Dublin!'. Coffee, sandwiches and pastries 8:00-15:00, seven days a week.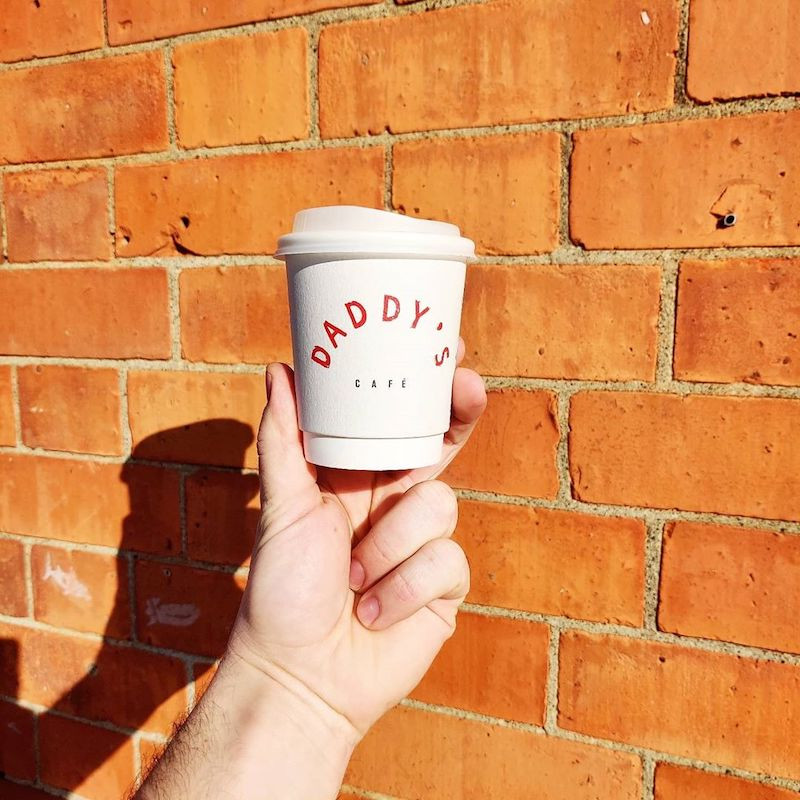 Daddy's
At The Circular, 536-538 South Circular Road, Rialto, Dublin 8
This delightful addition to Rialto is back in full swing. Open Wednesday to Saturday for delectable coffee, sandwiches, brunch pies and they have a nice selection of panty staples for sale in the shop too.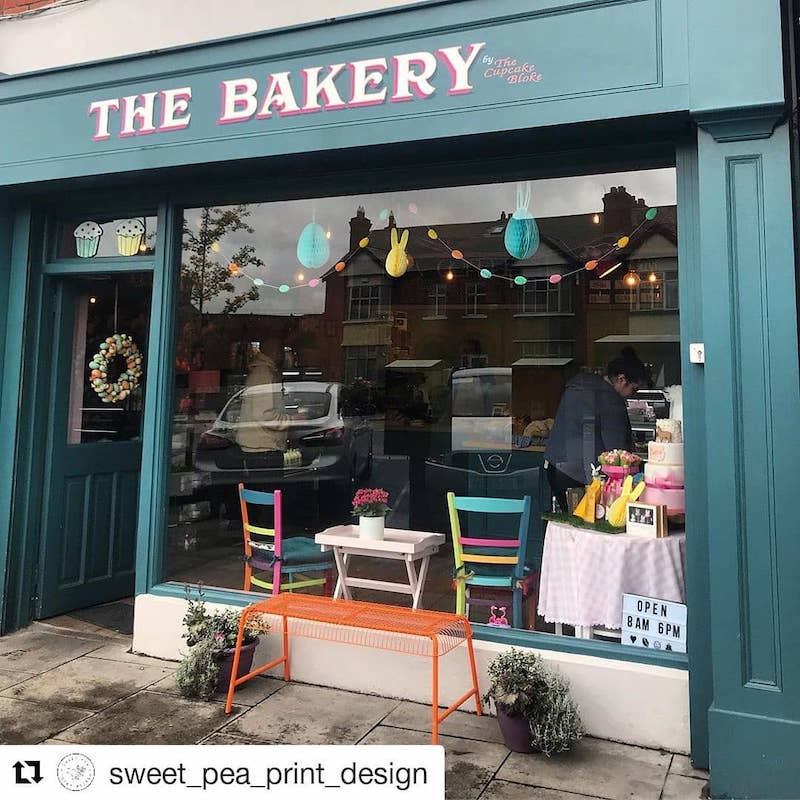 The Cupcake Bloke
461 South Circular Road, Dublin 8
You can grab fresh baked bread, brack and of course cupcakes from this pretty local bakery where you'll also find fridges full of beautiful local produce and shelves stacked with flour. Yes, flour! Serving takeaway tea and coffee as long as it's not too busy also.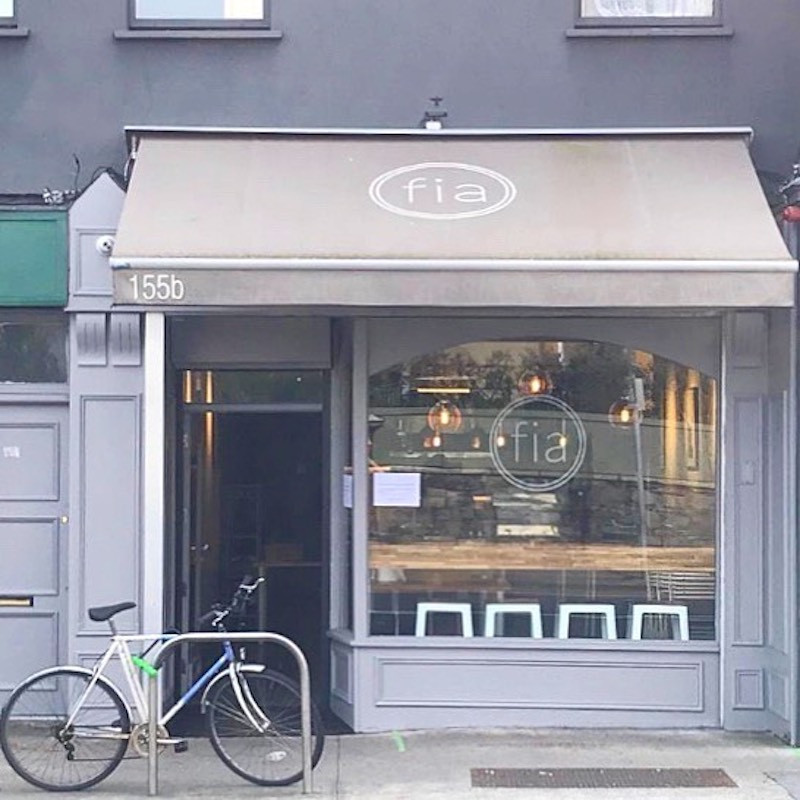 Fia
155b Rathgar Road, Dublin 6
This fantastic neighbourhood cafe is a tiny space so understandably they are sticking to takeaway for now. There is a full menu available still, great coffee, cakes and plenty of pantry additions also.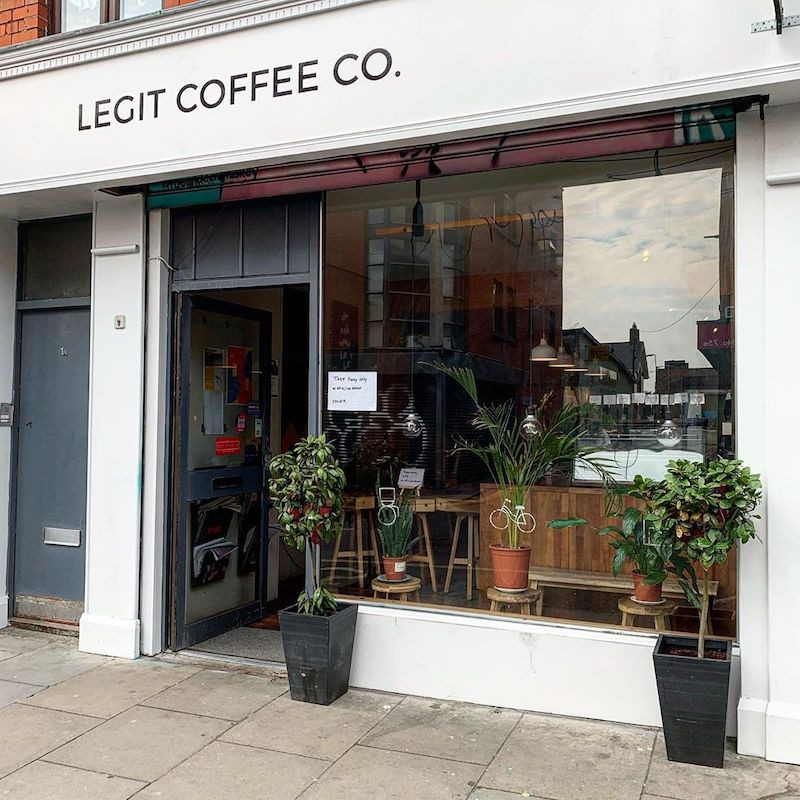 Legit Coffee
Meath Mart, Meath Street, Dublin 8
This lovely little spot on Meath Street are back open for sit in and takeaway. Excellent coffee, pastries and sandwiches.

Bread 41
41 Pearse Street, Dublin 2
If it's possible we fell even harder for Bread 41 during lockdown as they adapted and devised new ways to get great baked goods to us. The café may be closed for sit down but their insanely good bread, pastries and sausage rolls can be ordered online for delivery or collection. And there's a pizza hatch in the evenings, for collection only.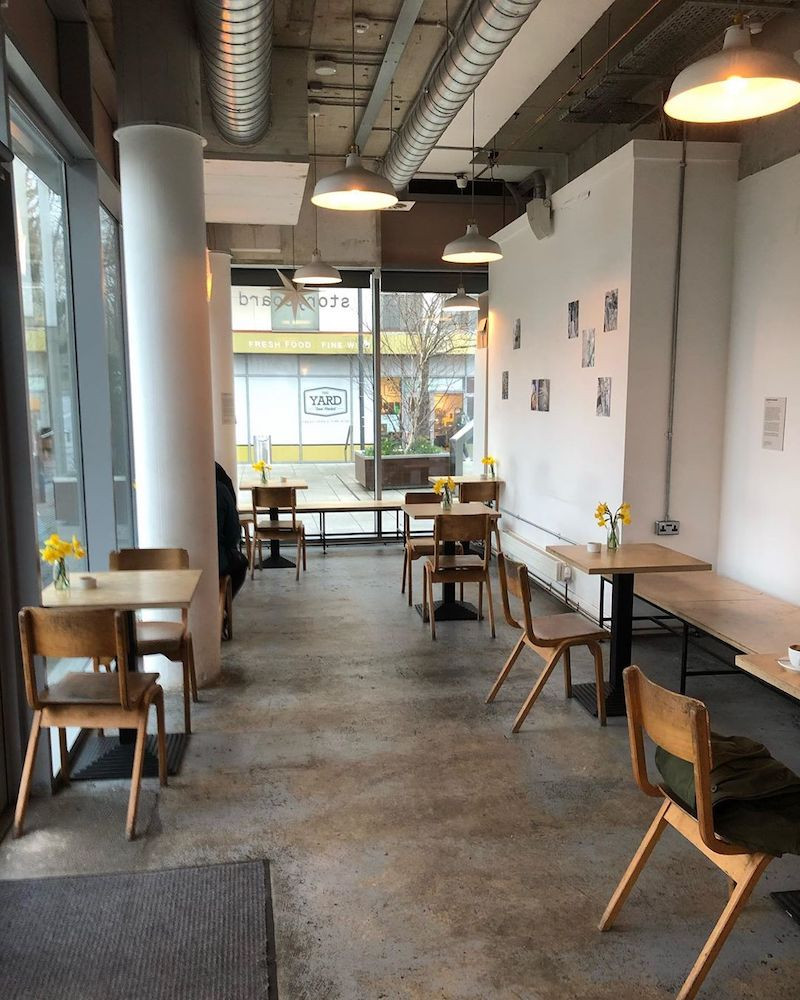 Storyboard
Islandbridge, Dublin 8
This neighbourhood café has come into its own over the last few months serving takeaway coffee and food and adding a brilliant grocer element they keep adding too. You can pick up Tartine bread, eggs and homemade sauces, nut butter, cheese, wine and more.

Grove Road
1 Rathmines Road Lower, Dublin 6
This canalside café added some great takeaway, pantry and wine options over the last while and we're delighted these well-stacked shelves are staying since they've opened up again for regular (but spaced out) café service. Head here for coffee, cake, lunch and brunch seven days a week.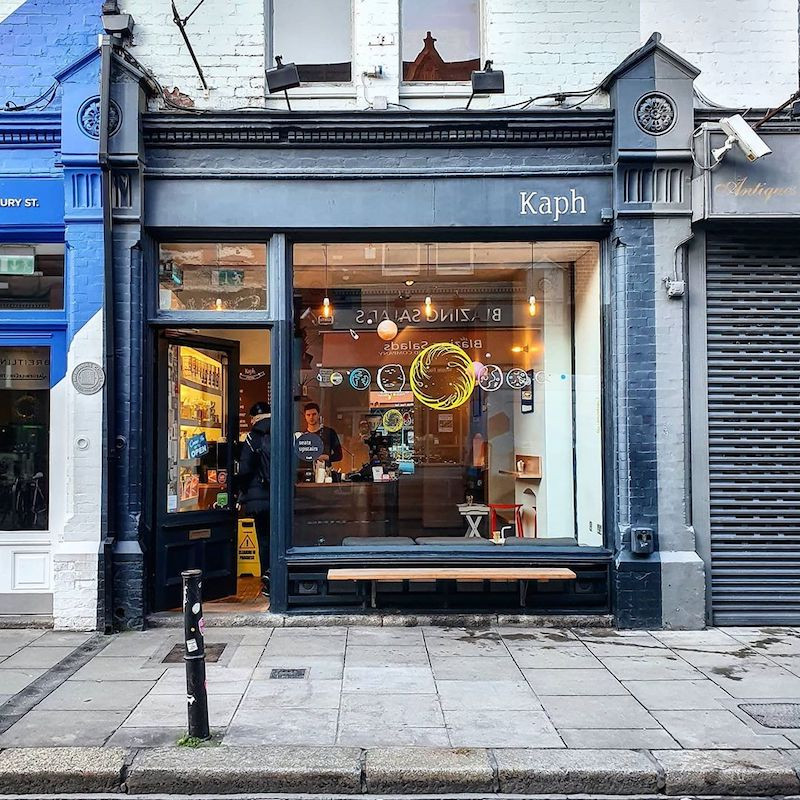 Kaph
31 Drury Street, Dublin 2
This city centre favourite has opened the café doors again, albeit too much quieter streets than usual. Serving their usual great selection of coffee they also have shelves stacked with home brewing equipment for any that needs stocking up.


Marlowe & Co
9 -11 Sandford Gardens, The Tenters, Dublin 8
This corner shop & cafe has come into its own recently with a solid offering or artisan essentials, coffee and fresh baked goods. Open 7 days a week for lucky locals.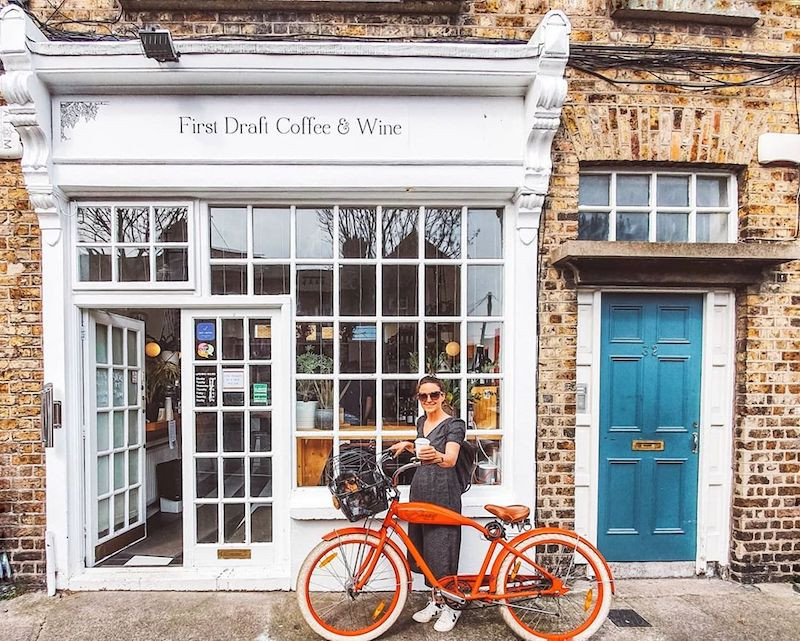 First Draft Coffee & Wine
34 Lennox St, Portobello, Dublin 8
Tucked away on Lennox Street in Portobello is First Draft, a treasure trove for not just coffee but wine also. They are doing take away coffee during the day and wine but they also recently launched online shop so you can order wine from home for delivery.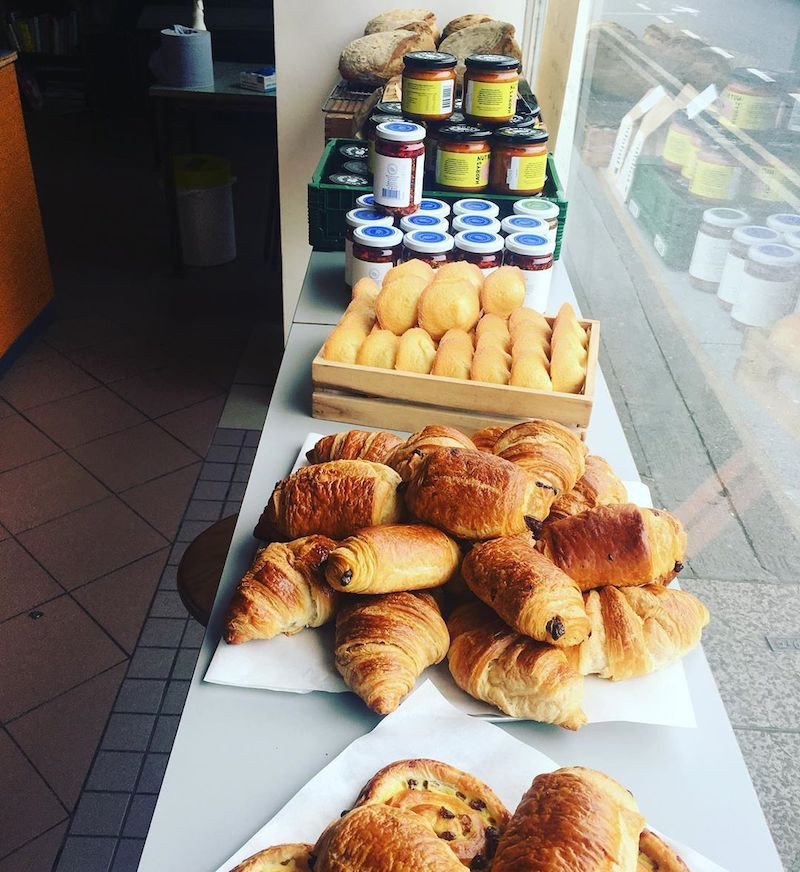 Gaillot et Gray
Clanbrassil Street Lower, Dublin 8
Another one for the lucky Dublin 8 locals, Gaillot et Gray are open for take away and sit-in, selling sandwiches, freshly baked bread, pastries and madeleines along with a selection of local pantry condiments. And from 4pm to 9pm they serve pizza, with the dine-in option returning from September.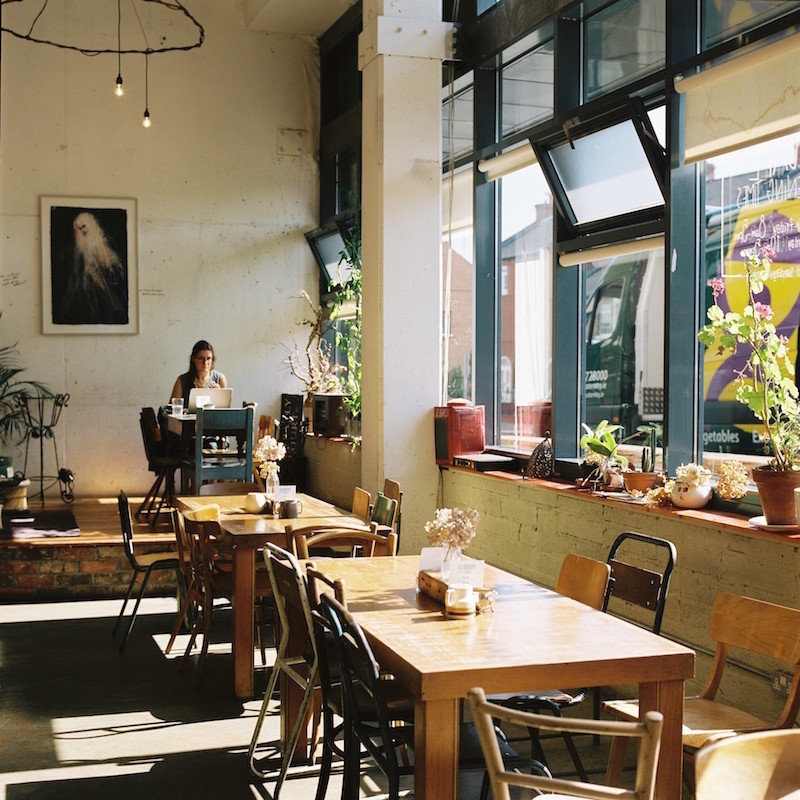 The Fumbally
Fumbally Lane, Dublin 8
Opening Thursday to Saturday as a grocer (see our feature on them here), you can also grab take away coffee, food and pastries. On Wednesday they do a takeaway version of their usual suppers and on Friday's you can order their divine lasagne for home.

Juniors
2 Bath Avenue, Dublin 4
Juniors are back open for bruch on the weekends, sit in and takeaway and still busy with their famous sandwich selection the rest of the week. Book ahead or call and collect from the window on Bath Avenue.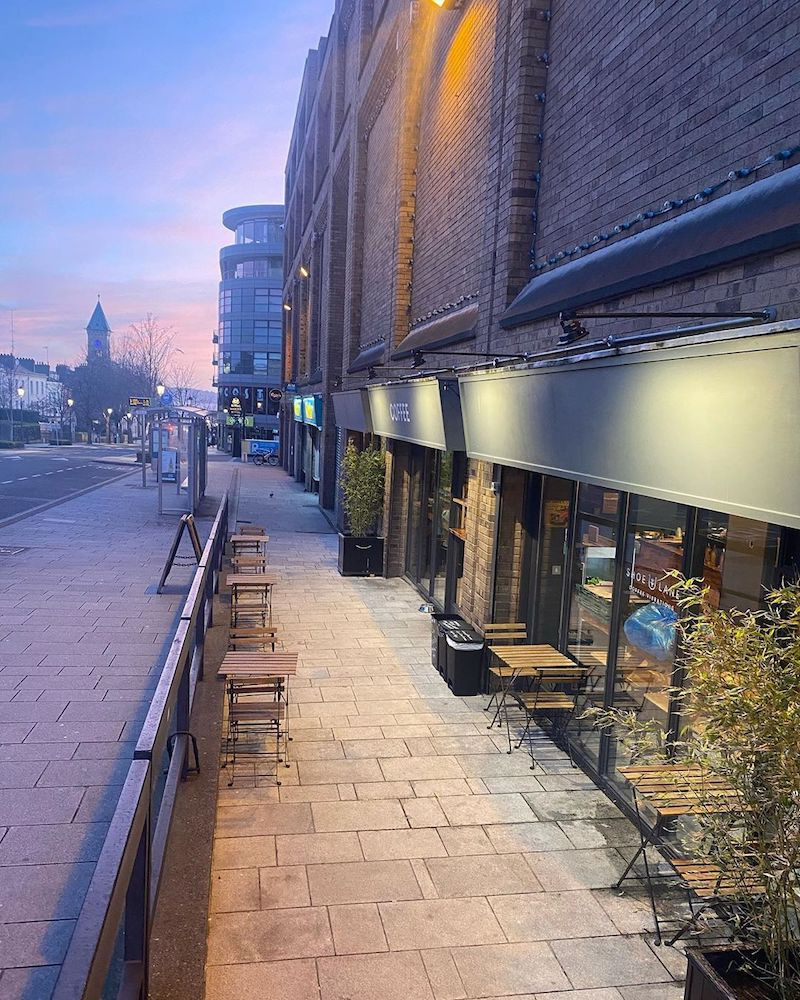 Shoe Lane
Marine Road, Dun Laoghaire
Shoe Lane are back serving their perfect coffees in both locations along with treats, sandwiches and plenty of home brewing equipment. They've a webshop for coffee delivery also. Oh, and soft serve in Dun Laoghaire... affogatos all round, please!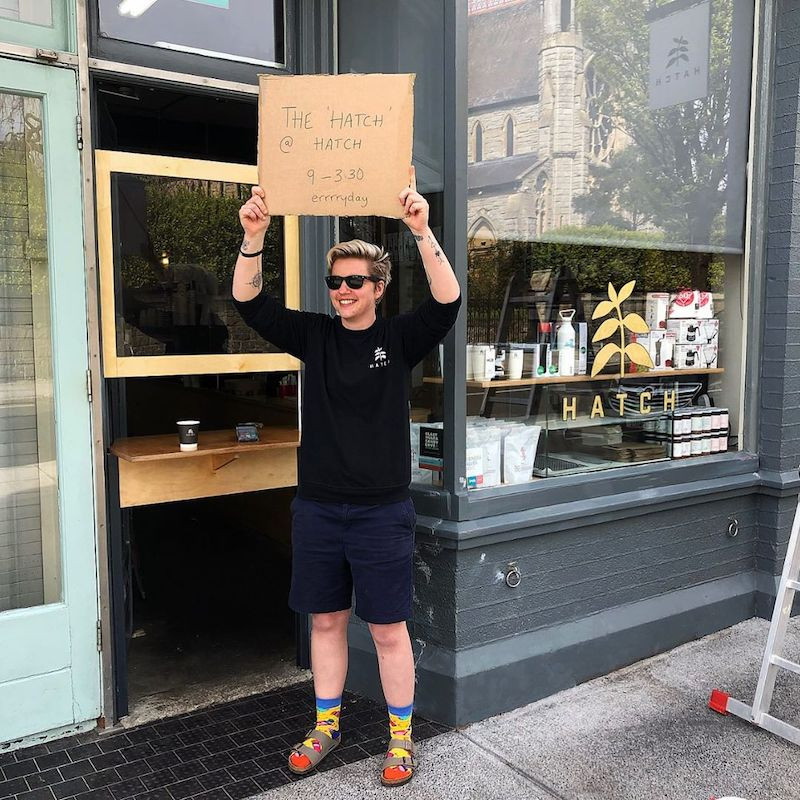 Hatch Coffee
4 Glasthule Rd, Sandycove
This compact Sandycove cafe serves great 3FE coffee and a nice selection treats by the sea in Glasthule. They are well stocked with coffee and homebrew equipment also.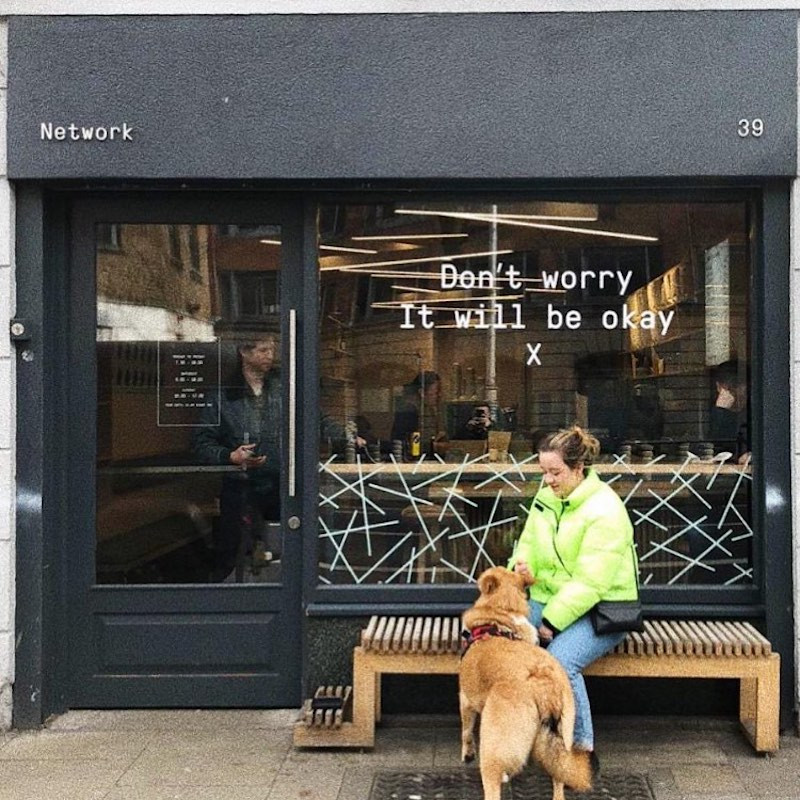 Network Cafe
39 Aungier Street, Dublin 2
Aungier Street favourite Network is open for sit-ins again but thankfully they've also kept their great at home offering - pre-mixed iced coffees and brunch boxes that contain everything you need to recreate their breakfast delights at home.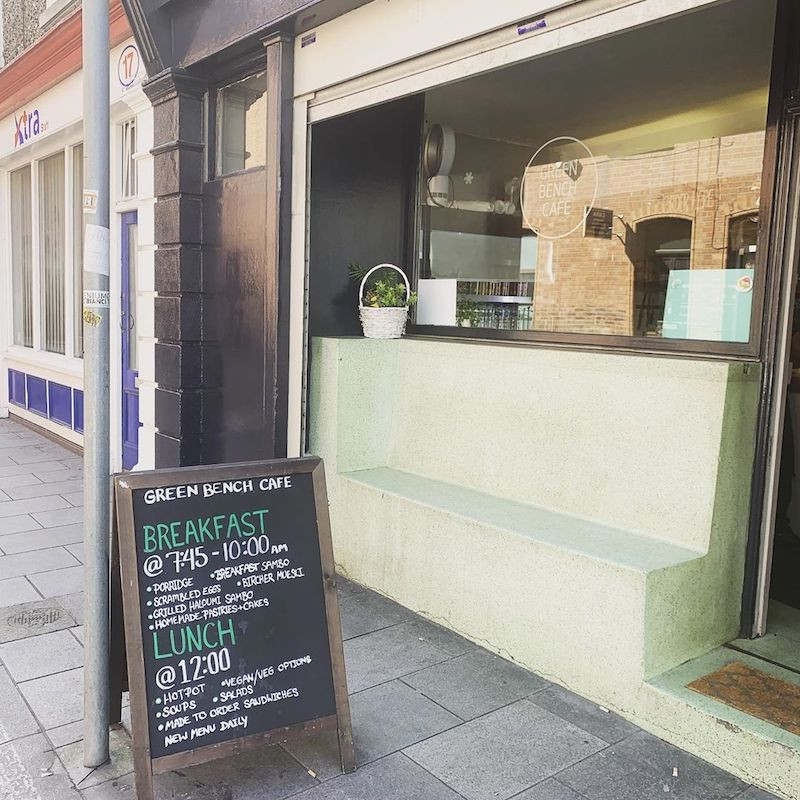 Green Bench Cafe
18 Montague Street, Dublin 1
Sandwich hotspot Green Bench Cafe are back in action serving coffees and of course their glorious sandwiches. Keep an eye on Instagram for menus and details.


Dollard & Co Food Hall
2-5 Wellington Quay, Dublin 2
Dollard & Co food hall and deli is open again serving breakfast, lunch and treats and snacks all day. A great spot for food shopping and takeaway pizza available also.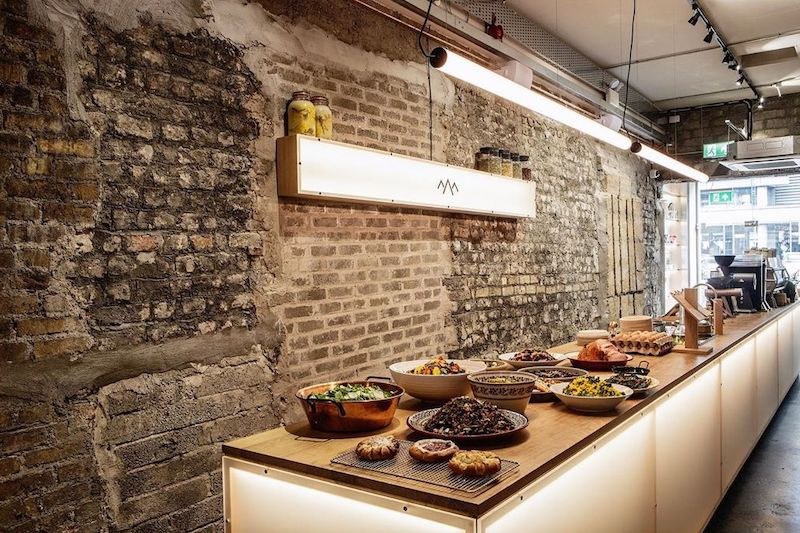 Cloud Picker
42 Pearse Street, Dublin 2
Local coffee roasters Cloud Picker's delightful Pearse Street cafe is open again for sit in and takeaway coffee, treats, food and some grocery items including coffee beans, bread and condiments. They also have a take away 'dispensary' at the Crumlin roastery for takeaway coffee and equipment.

Riggers
145 Emmet Road, Dublin 8
Neighbourhood cafe Riggers are open again for sit-in after a busy lockdown doing a solid line in takeaway homemade treats. Takeaway and shop goodies are still available.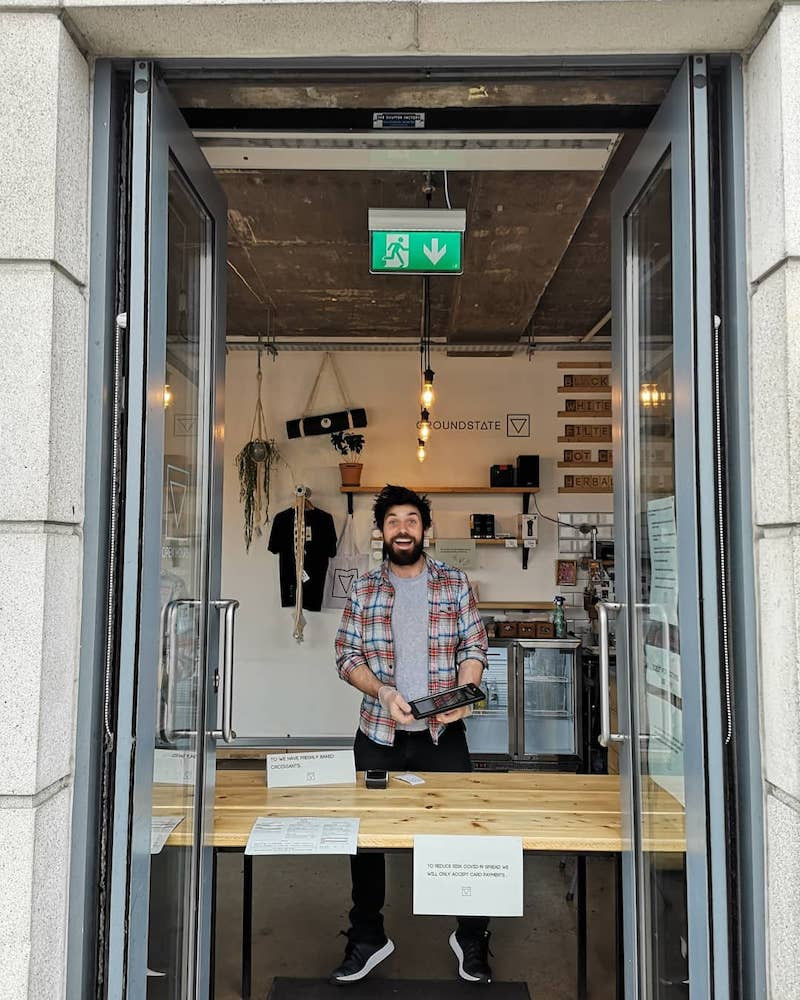 Ground State
48 James Street, Dublin 8
The gorgeous Ground State is open for sit down feeds again serving tasty breakfast, lunch and brunch favourites. They are also still running their mini-market selling vegetables, bread and other groceries. They have an online store too for all your coffee needs.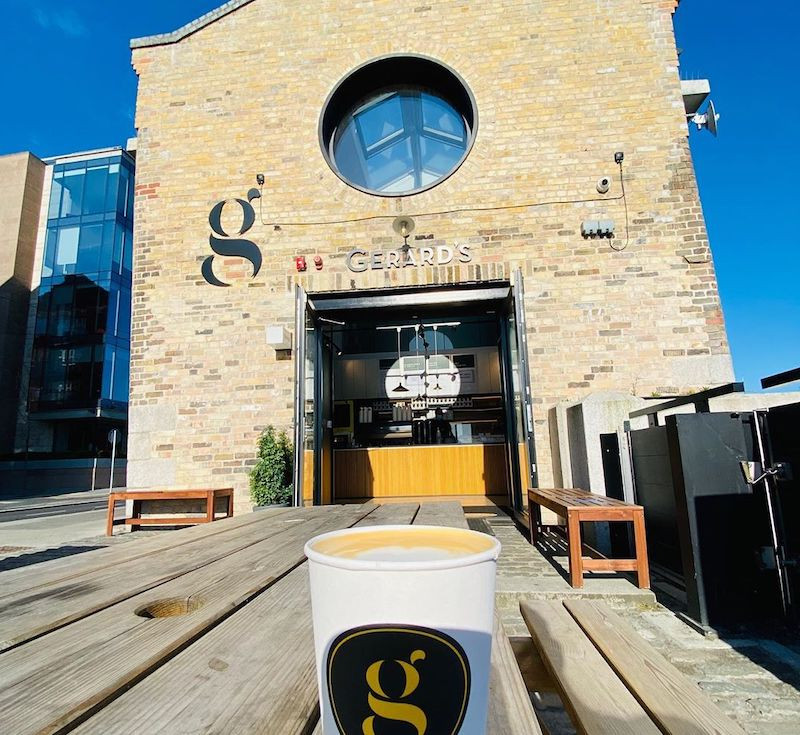 Gerards Deli
4 Lower Lesson Street & 81a Sir John Rogerson Quay, Dublin 2

Now with two outposts, including one stunner of a location sitting proudly on the Liffey, Gerards Deli are open serving takeaway coffee, sausage rolls, sandwiches and treats.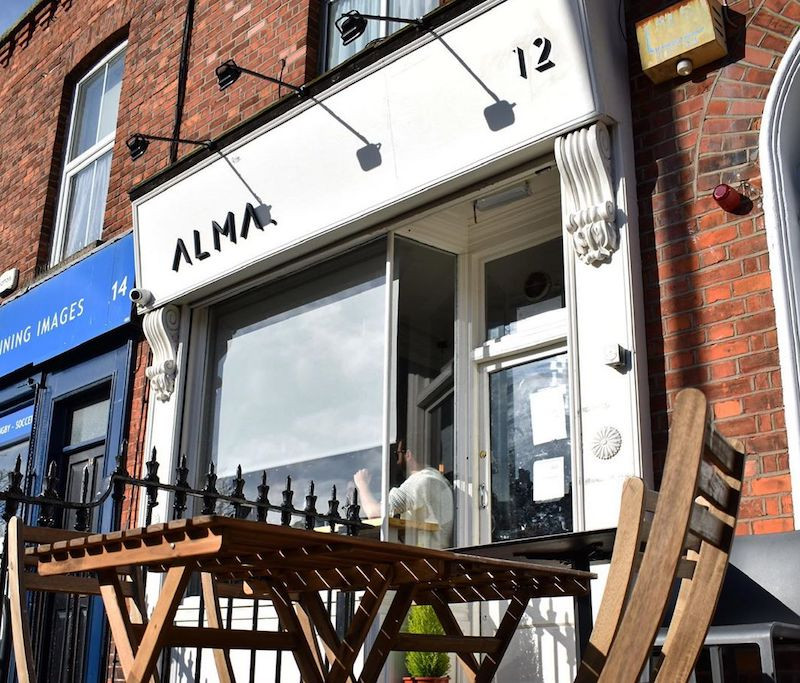 Alma
12 South Circular Road, Dublin 8

Portobello favourites Alma are back open for sit in and still running nifty online bookings and ordering system offering collection and delivery. They also have beautiful breakfast boxes to DIY at home.

Two Pups
74 Francis St, Dublin 8
Francis Street favourite Two Pups are back for sit in and takeaway coffee and cakes and a small but mighty food menu along with Firehouse Bakery bread to take home.
---
Northside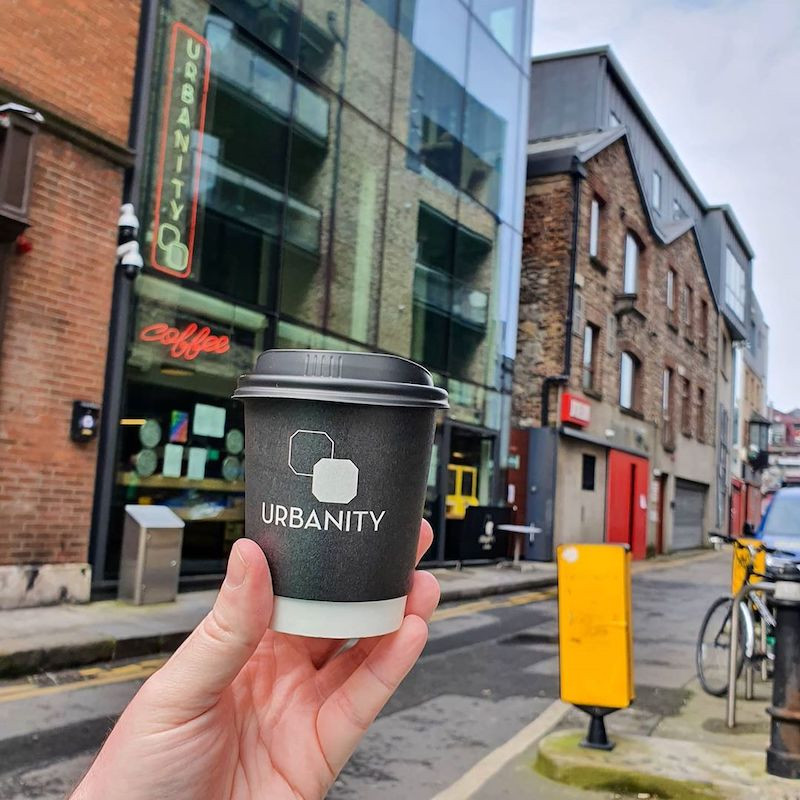 Urbanity
11 Coke Lane, Smithfield, Dublin 7
Smithfield staple Urbanity is open seven days a week for sit down and takeaway breakfast, lunch, brunch, sandwiches and treats. They've been sharing some great wines they are pouring over on their Instagram too.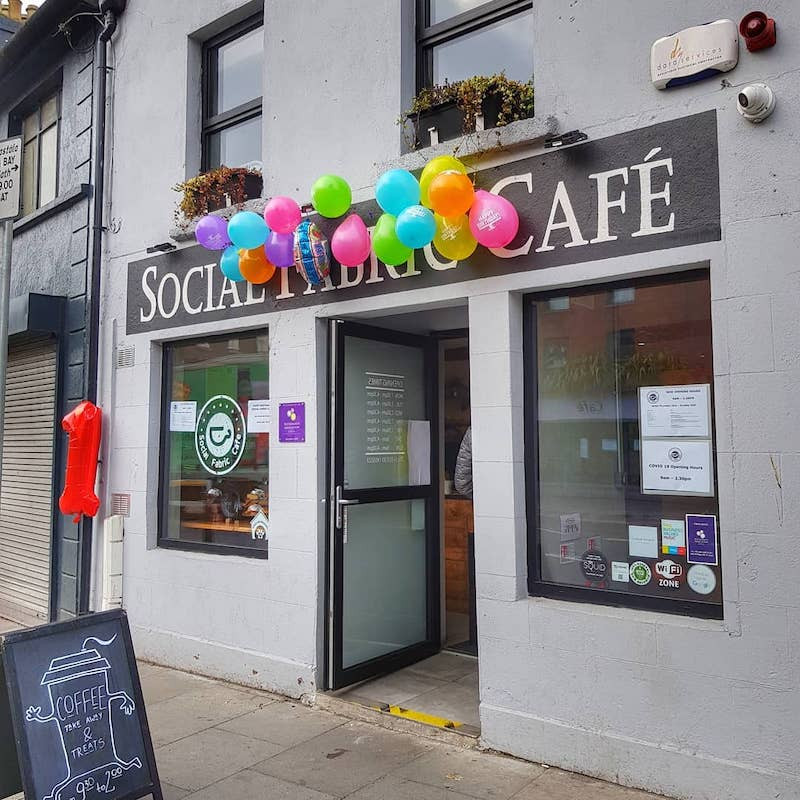 Social Fabric
34 Stoneybatter, Dublin 7
Social Fabric café in Stoneybatter are back serving sit down food and continuing their takeaway menu, coffees and treats.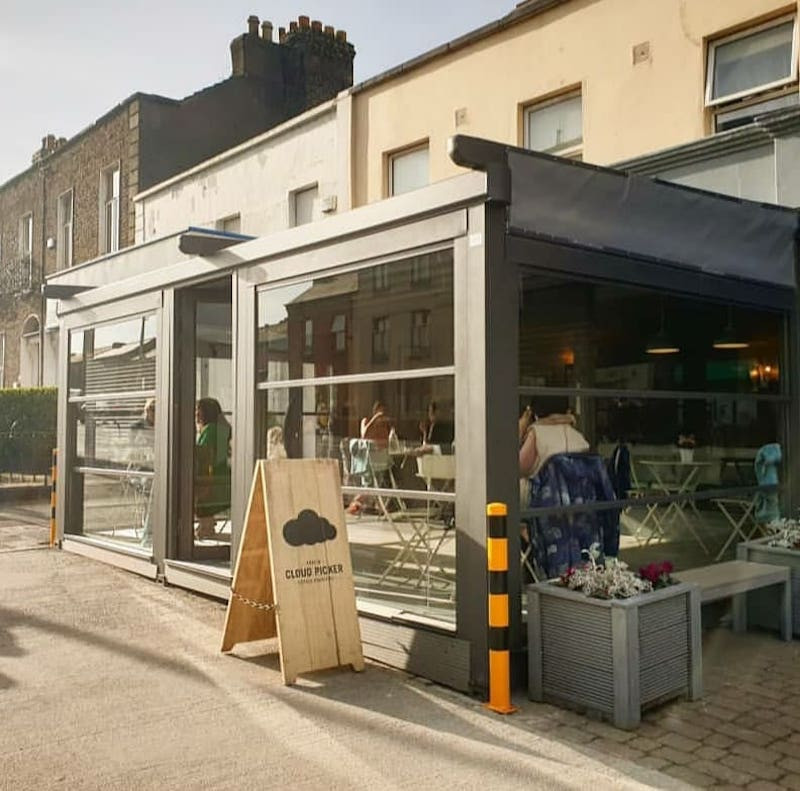 Cloud Cafe
43 North Strand Road, Dublin 3
North Strand locals were delighted to see the lovely Cloud Cafe reopen for sit down brunch, lunch and drinks while continuing their takeaway also.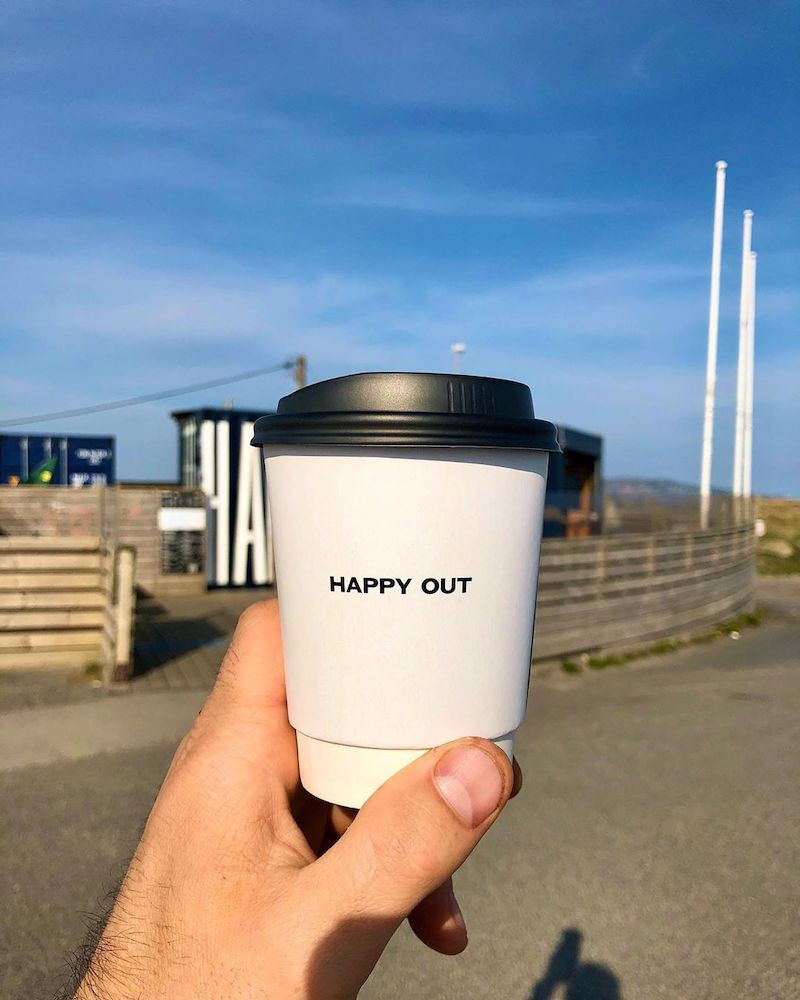 Happy Out
Bull Island, Dublin 5
The ultimate Dublin destination café - a shipping container on Bull Island serving great coffee and tasty toasties. And we heard they're opening in Dublin 4 soon!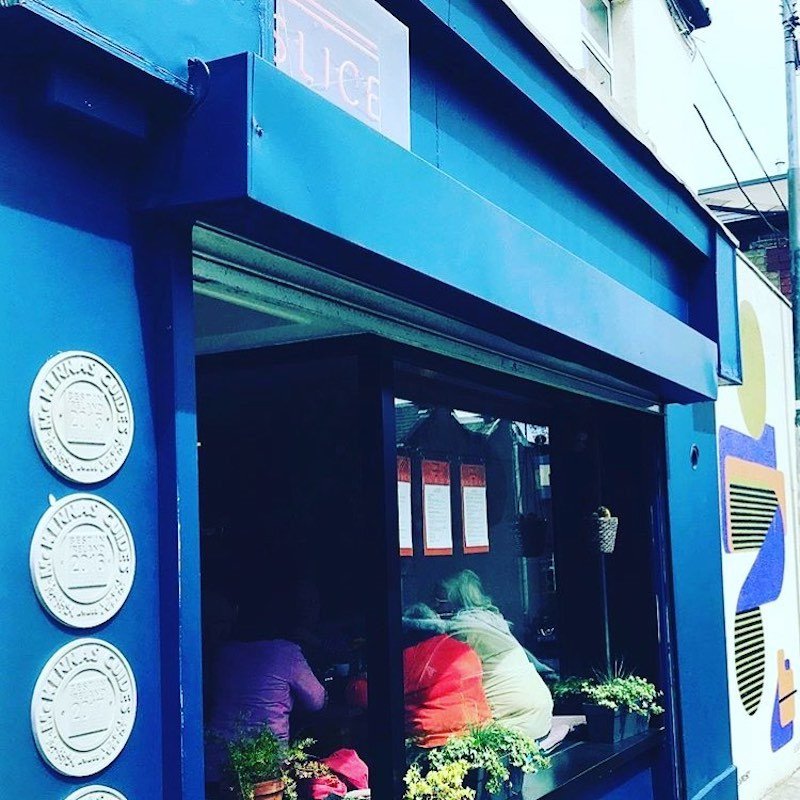 Slice
56 Manor Place, Stoneybatter, Dublin 7
Stoneybatter favourite Slice is back serving their wonderful cakes and café fare inside and outside and still doing great takeaway coffee and the rest.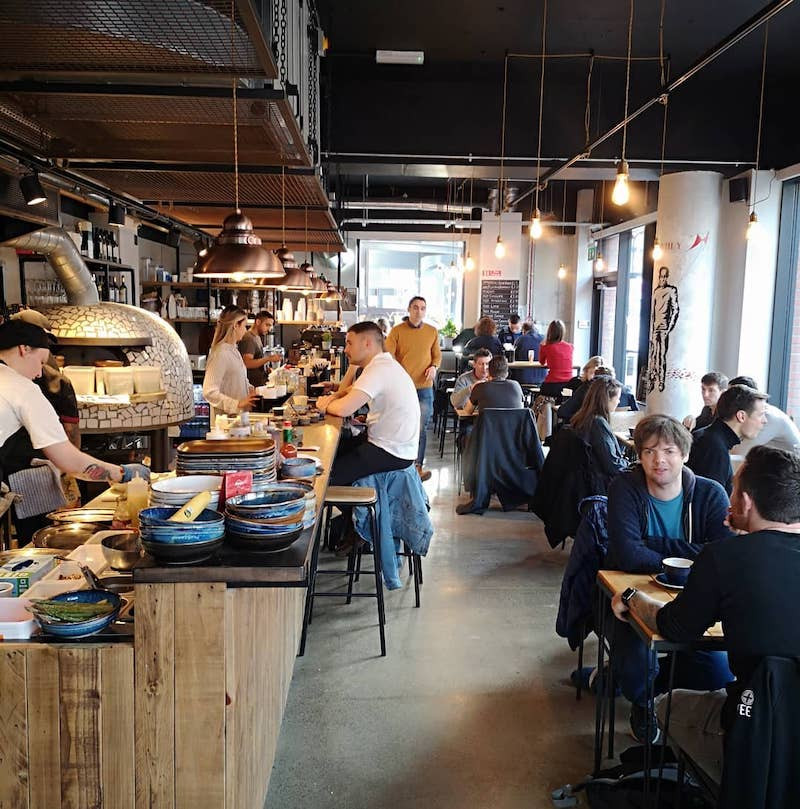 One Society
1 Gardiner Street Lower, Dublin 1
This Gardiner street cafe have opened their café doors for breakfast and lunch once more and have kept on their click and collect service along with their excellent pizzas.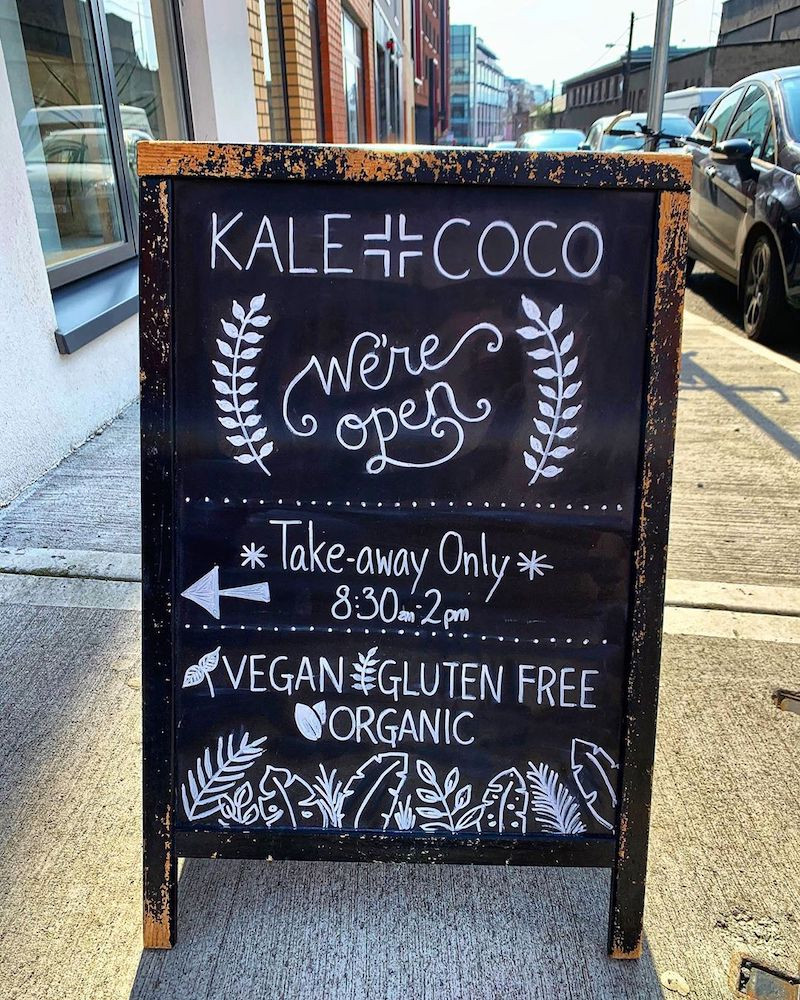 Kale & Coco
18 Grangegorman Lower, Dublin 7
Plant-based favourites Kale & Coco are open again for dine-in and take-away and also offer their menu full of goodness to order ahead online via Click & Collect. They still have a great selection of vegan pantry basics too.


Baa Baa
30 Main St, Chapelizod, Dublin 20
Baa Baa Cafe from Black Sheep foods are still on the takeaway buzz along with their fantastic food boxes available for preorder delivery/collection. You can order grazing boards, Sunday lunch, brunch at home and lots more. And on the weekends they run a farmers market from the café.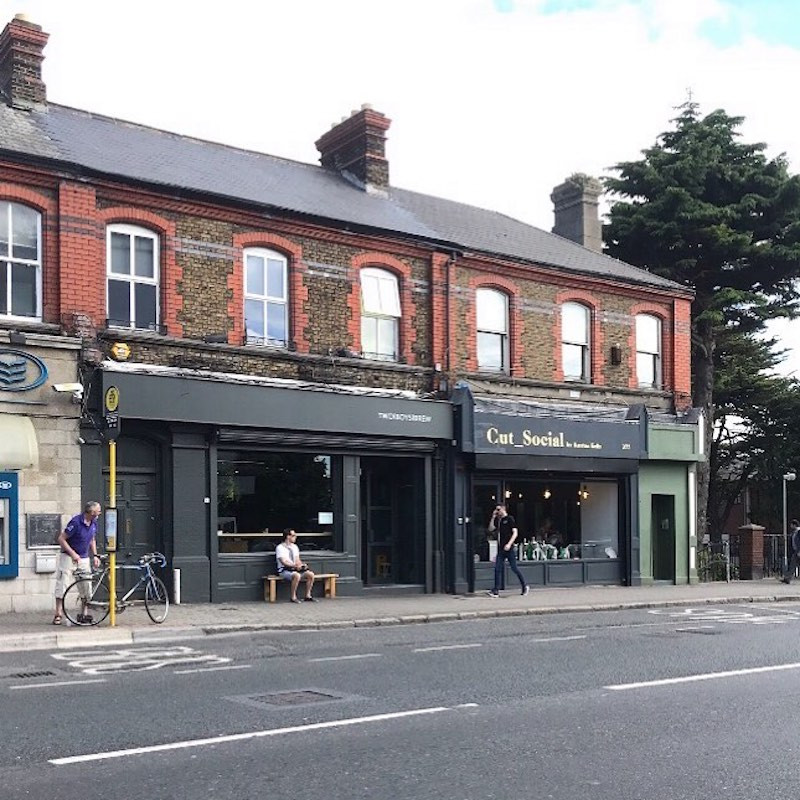 Two Boys Brew
375 North Circular Road, Dublin 7
Phibsbourgh favourite Two Boys Brew are back serving their covetable dine-in menu while still maintaining the great takeaway and grocery options they added over the last few months.

Its A Trap
15 Great Denmark Street, Dublin 1
This cute café and retail shop just off O'Connell Street is open for takeaway serving coffee, cakes, toasties and wraps.

Clement & Pekoe
Blessington Street, Dublin 7 @ South William Street, Dublin 2
Both of the beautiful Clement & Pekoe city outposts are open for takeaway coffee, treats and their great selection of teas and homemade kombucha. Lots on sale to take home too. Pro tip: Get a coffee from their Blessington St outlet and go for a stroll around the hidden inner-city gem that is Blessington Street Basin.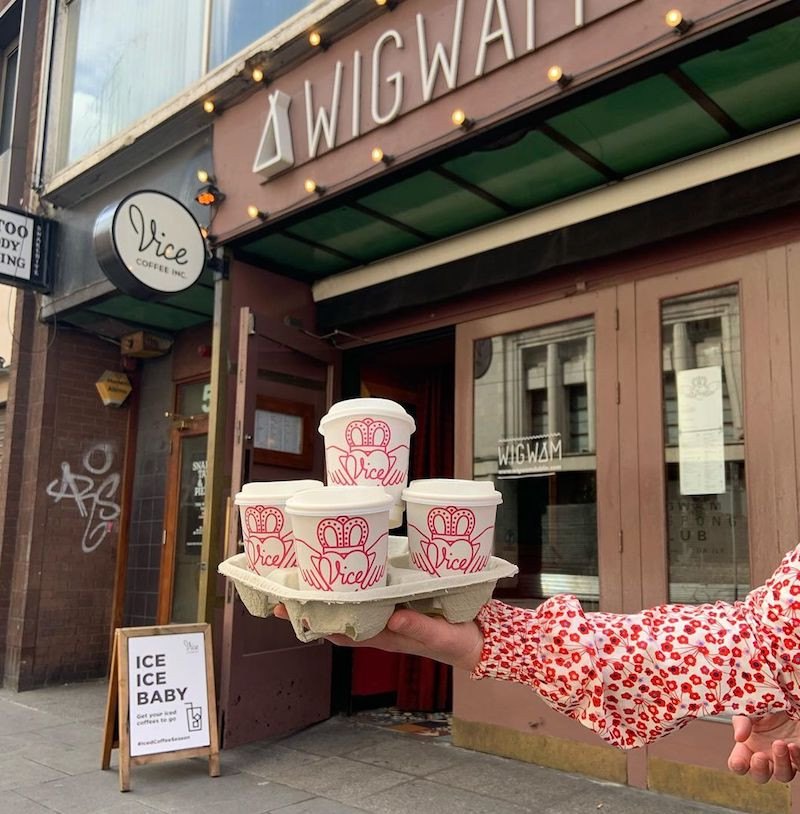 Vice Coffee
54 Middle Abbey St, Dublin 1
Coffee experts Vice Coffee are back for sit-down and takeaway coffee, toasties and treats. Those Vietnamese Iced Coffees are calling...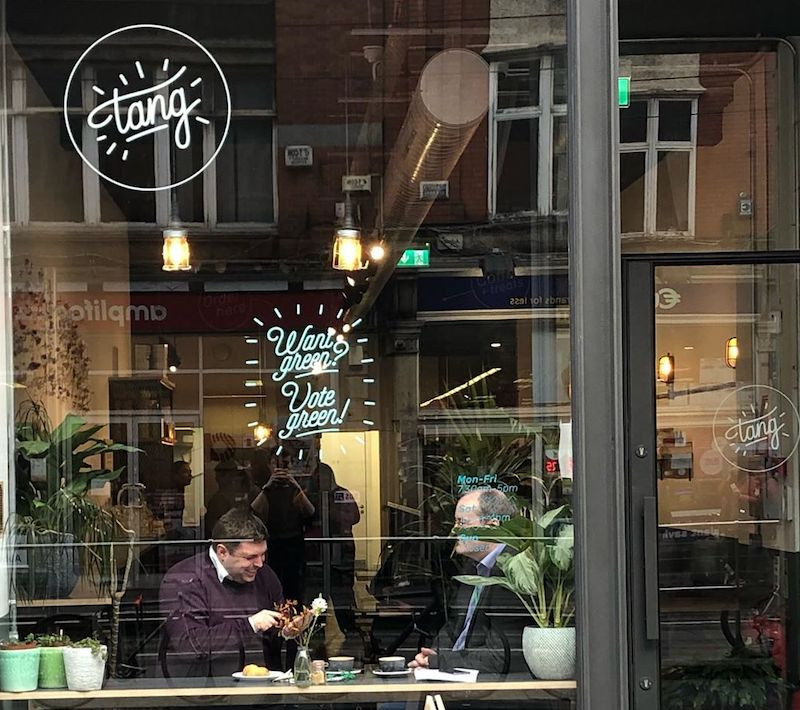 Tang
9A Abbey Street Lower, Dublin 1 & 23C Dawson Street, Dublin 2
Tang has now reopened in both locations for dine-in while still offering takeaway coffee, treats for collection and delivery - delicious Middle Eastern vibe menu.