The New Shopkeepers
We're in a new era of food shopping. While the hospitality industry has been shuttered, awaiting an uncertain future, we have seen an upturn in the housebound public's interest in food and drink shopping with their curiosity being matched by the availability of ingredients that would usually have been snapped up by restaurants.
There is an emerging cohort of restaurateur who have turned what were, until very recently, their bustling restaurant floors or shop spaces into well-stocked grocery stores, with new shelves and old two-top tables covered in neat rows of produce and goods.
We chatted to a few of them about their new normal as shopkeepers with an expanded list of other places to check out at the end of the article.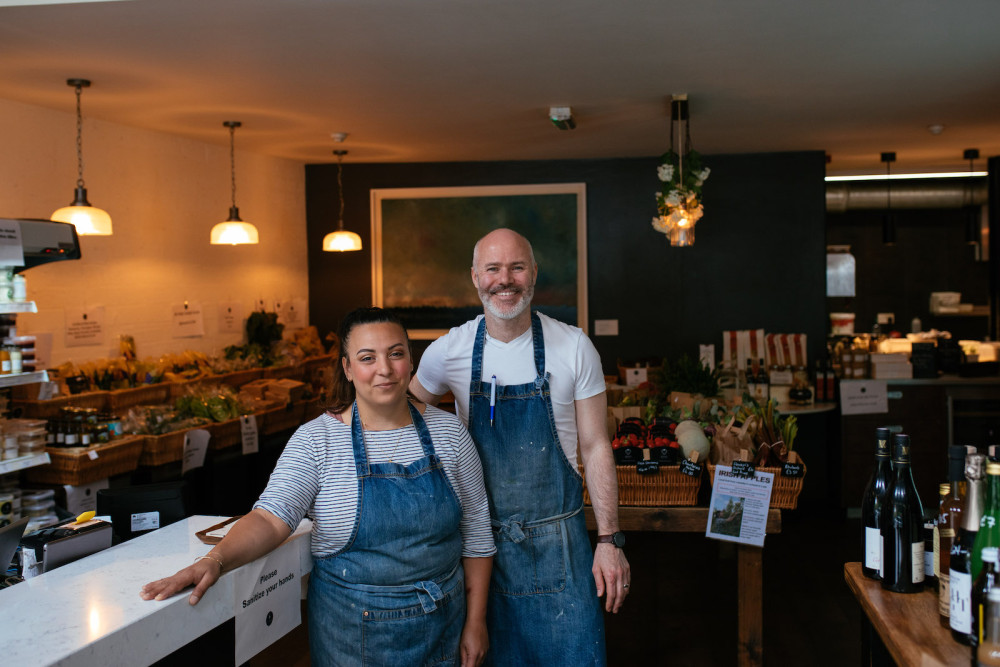 Forest Avenue
John and Sandy Wyer, co-own two Dublin 4 hotspots Forest Avenue and Forest & Marcy and were about to open their third operation Little Forest in Blackrock but that was put on hold overnight thanks to the lockdown.
Within days they reopened Forest Avenue, reimagining their acclaimed restaurant as a greengrocer, selling what they usually use in the kitchen. Vegetables from McNally's farm in North Dublin, meat from Hannans in Moira, Rings Farm chicken, SSI Wholesale fish. They added to that their own bread, pasta, terrines, sauces and premade dishes.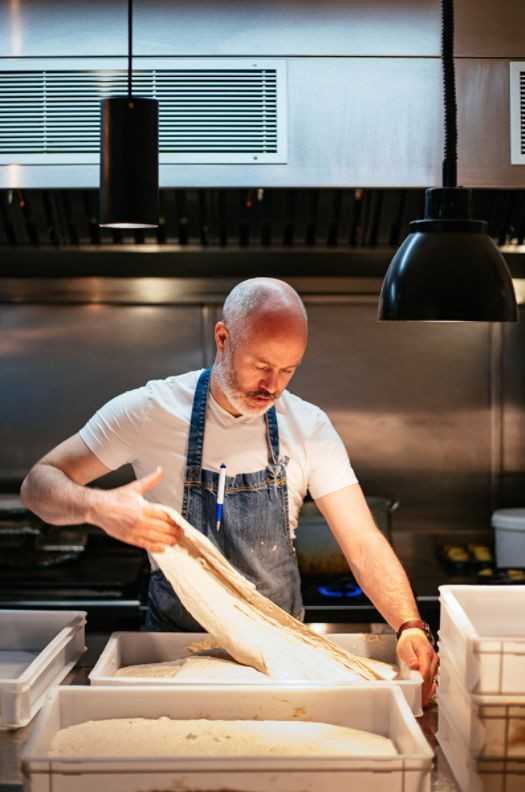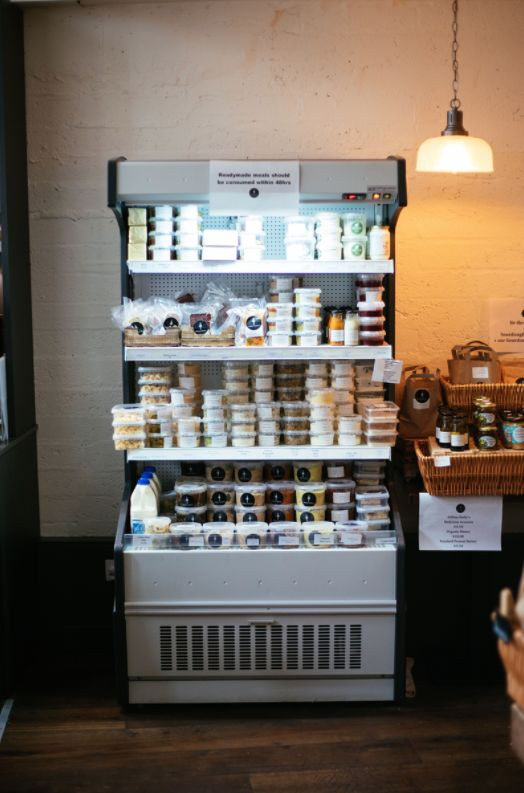 Queues began to snake around the block for this accidental food shop of dreams. It has been a challenge for them but in a way also a welcome change says John 'We had been working incredibly hard for the last six years with the restaurant so we actually welcomed the break and the opportunity to reinvent.
Although we love the restaurant business, it was certainly becoming a bit of a grind and, at the intensity we worked, quite difficult to sustain. With the shop, we can continue to do what we love, but without the extreme pressure that comes with running a high-end gastronomic restaurant'.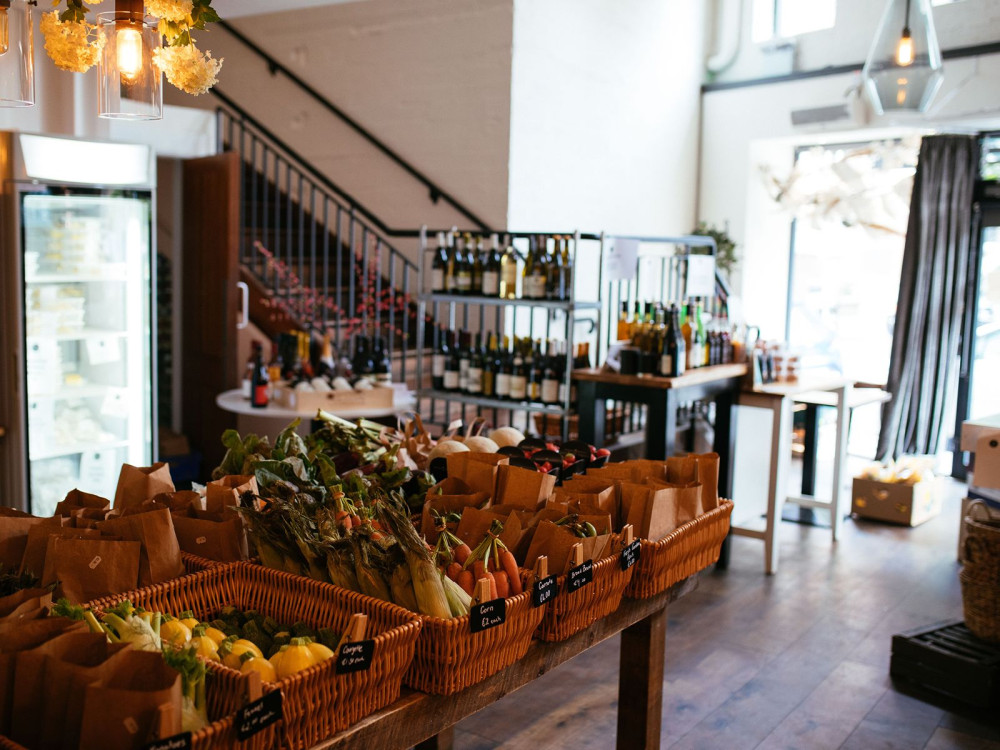 As for the future, John says 'At the moment we are unsure about returning as a restaurant. It seems like social distancing is here to stay so the prospect of running a restaurant with that in place is not very attractive. Social distancing is conceptually the antithesis of hospitality and we would find it difficult to operate with such a rigid protocol. We might just wait and see how it goes and possibly return as a restaurant next year. We could then focus on the shop, refining the offering and becoming more skilled retailers'.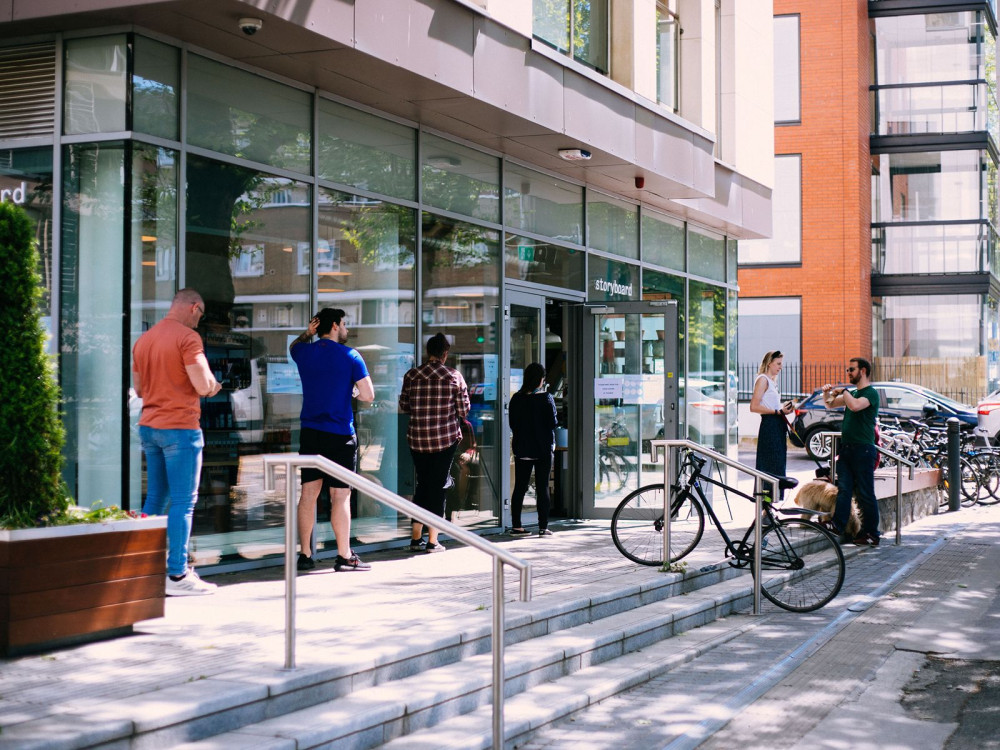 Storyboard
Jamie Griffin, the owner of Storyboard Cafe in Islandbridge, tells me that Forest Avenue was the inspiration for him to add retail to his offering when he reopened as a takeaway cafe. He has mirrored much of what they did, selling a selection of familiar items from the cafe menu for home
'We're selling all the sauces and stuff that we make in the cafe, we've just jarred them all up. The hot sauce, the peanut butter, our own in house Nutella. I'm getting Tartine bread in, Gubbeen salami, chorizo and pepperoni, that's flying out the door.'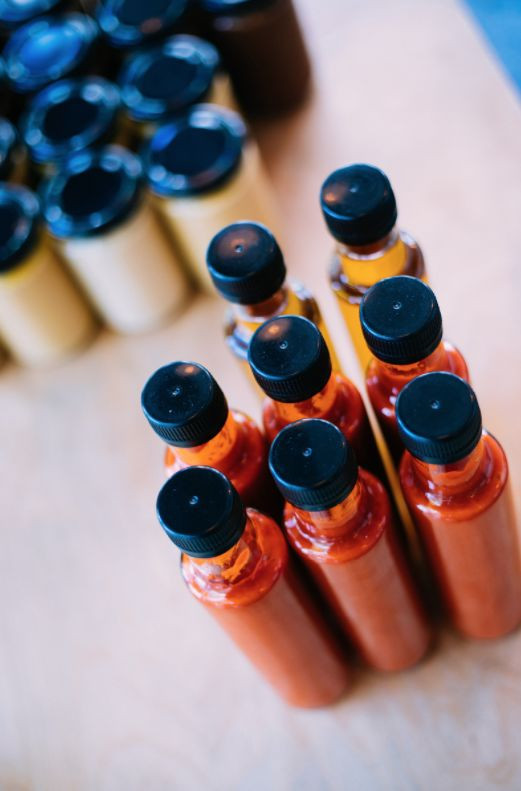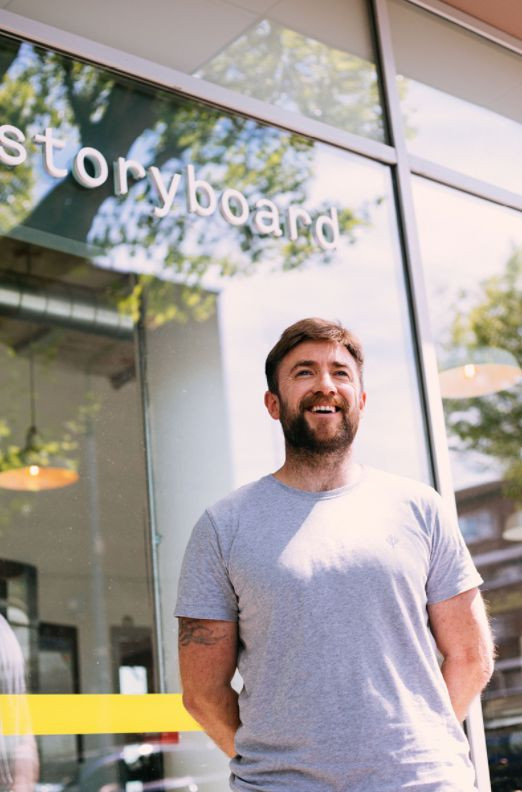 He's added McNally's vegetables to the lineup also. 'We're trying to keep up relationships with our existing suppliers. They are still producing so they need an outlet for that as well'. The new norm of working from home has also helped business a bit 'It's almost more consistent.
Before COVID Monday to Friday was grand, it was comfortable and then the weekends would be busy but now it's more of a consistent trade. It's so residential here, now everyone is working from home, they are around a lot more. We've picked up a lot of new customers too, people living in the area that hadn't been in before'.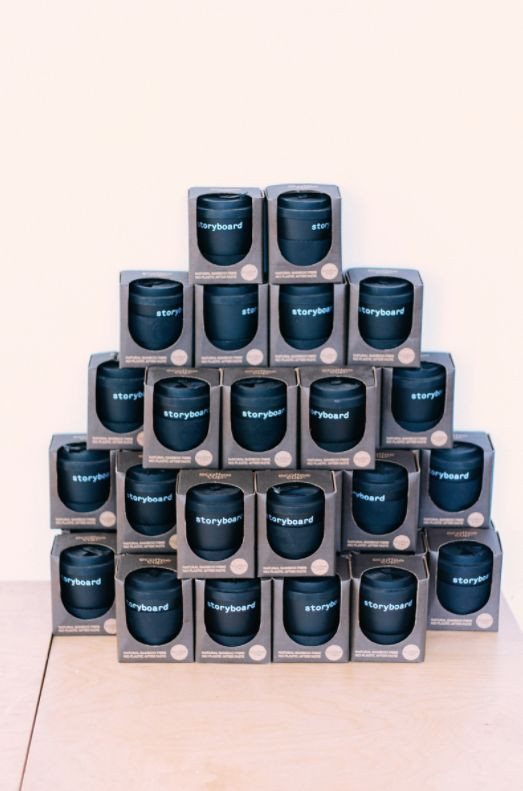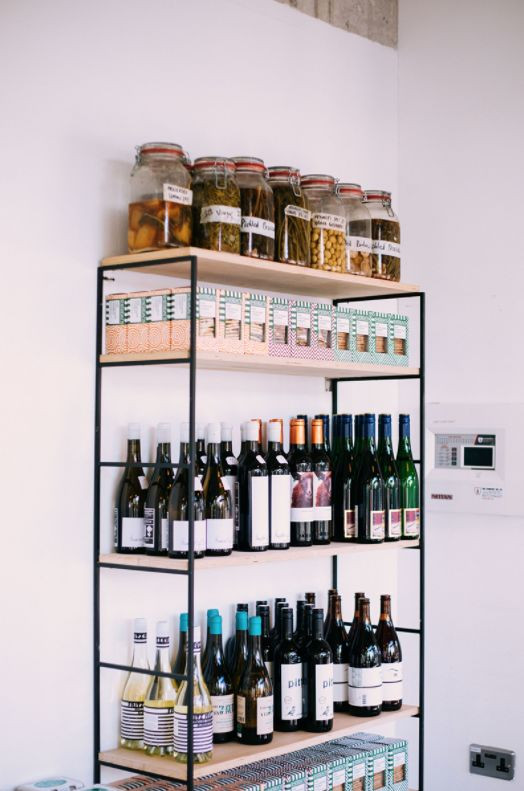 As for the change from being a café to a one-stop shop? 'I'm enjoying it' and he says that's down to the customers really 'I'm kind of bowled over by the support. Everybody is really trying as much as they can to support us. The stuff we're getting is really good quality, so it's not cheap but they are buying as much as they can kind of out of support and that's brilliant'.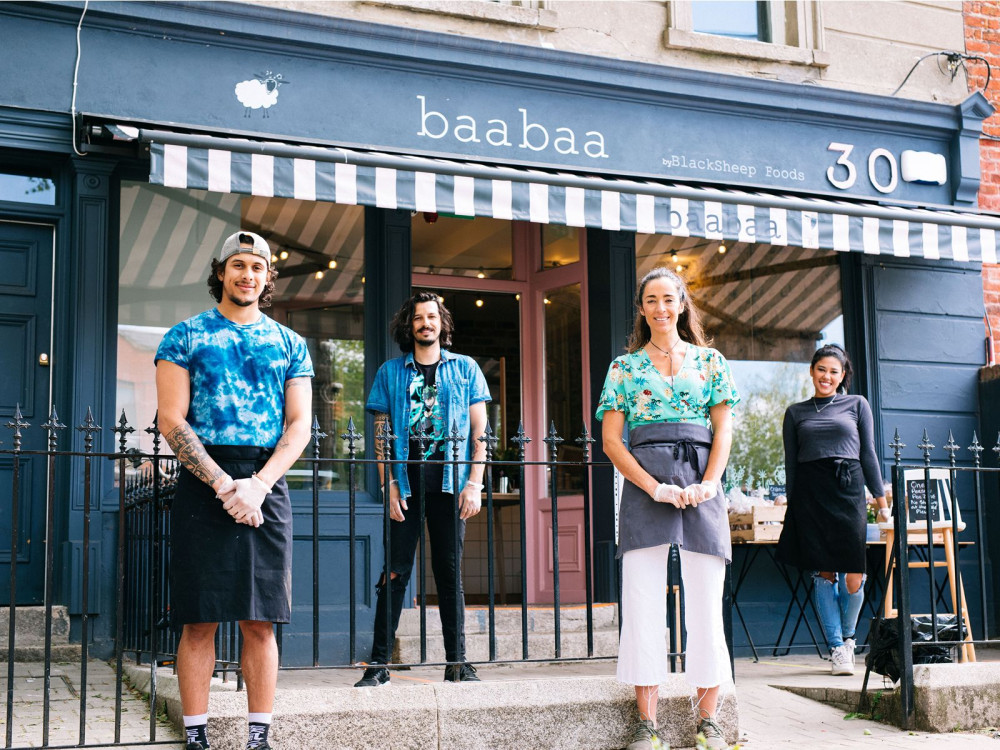 BlackSheep Foods
Another cafe that has done the big pivot is Baa Baa in Chapelizod. The recently opened cafe is part of Julianne Brogan's Blacksheep Foods, a catering company with a unique brand of Instagram worthy healthy food that tastes as good as it looks. They were already booked ahead with events up to 2021 when everything came to a standstill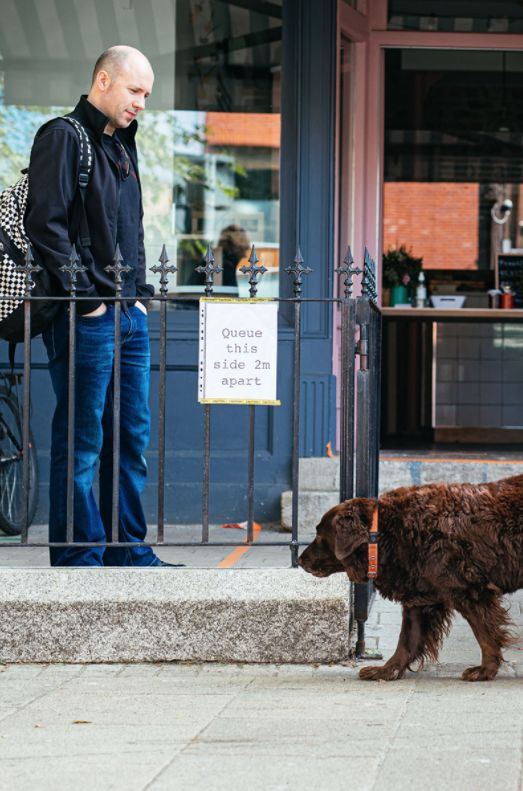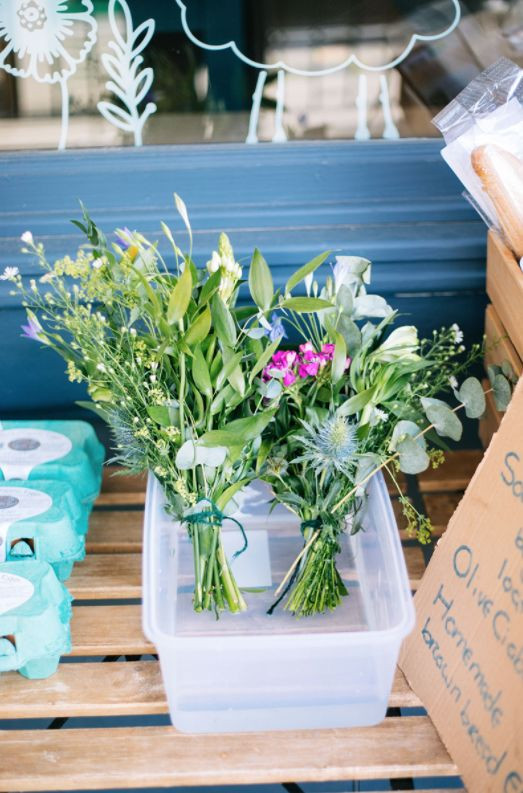 'As you can imagine this all completely stopped with events being cancelled and the café being required to close'. But she was onto the changes straight away. Brogan opened both businesses again, reimagined. 'We have reopened our take away market at the weekends proudly selling a host of Irish suppliers products, homemade goods as fresh coffee.
We put a big effort into updating our website and setting up a range of items to purchase for collection/delivery. Every Friday to Sunday we now deliver gorgeous boxes full of homemade treats to homes all over Dublin'. Boxes of breakfast, brunch, dinners that you can add flowers, treats, coffee, and even loaves of banana bread (if you haven't been baking away yourself).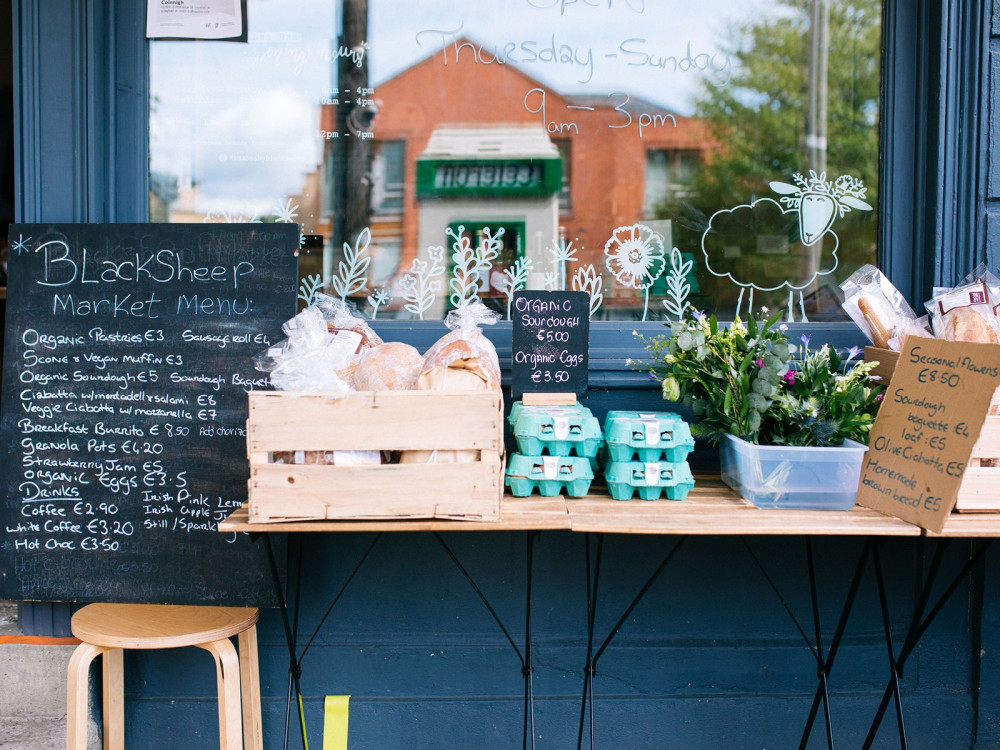 It is, as Julianne said, the new normal right now but she's happy to be busy and doing something useful 'I love bringing people a little bit of happiness during this difficult time'.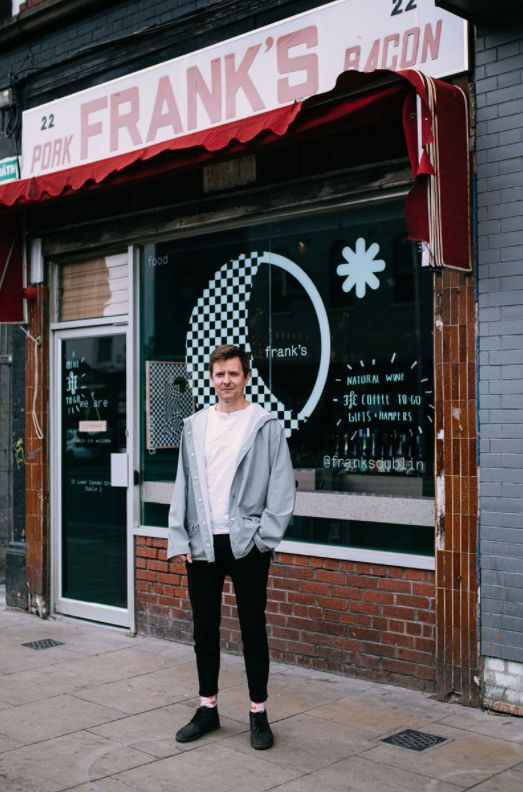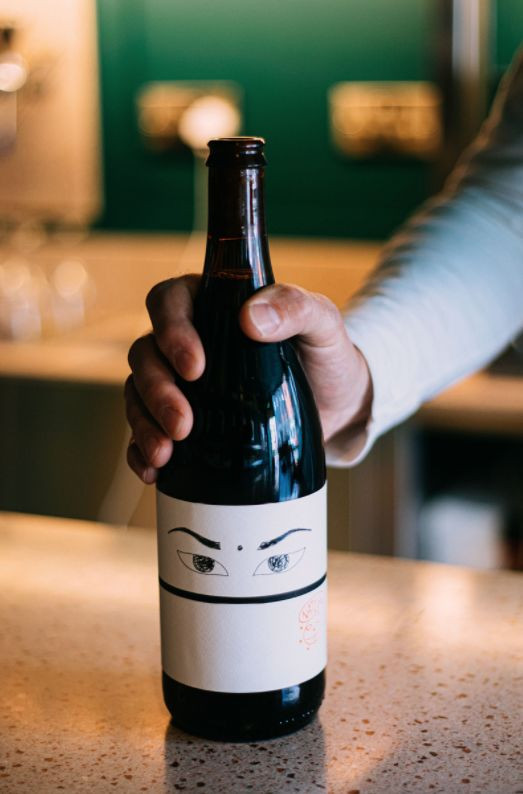 When Franks opened this time last year on Camden Street it made quite the impact - a one room, one table wine bar with an eclectic drinks list and small plates for food.
Last month they essentially opened a new business again when they made the change to an online and walk-in wine shop doing deliveries all over Dublin. It surprised owner Darren Free as much as anyone that it would take off. 'We decided to open Frank's originally to just move some of the stock. We sold out in the first few days and had to scramble to order from suppliers to keep up with demand, which was brilliant'.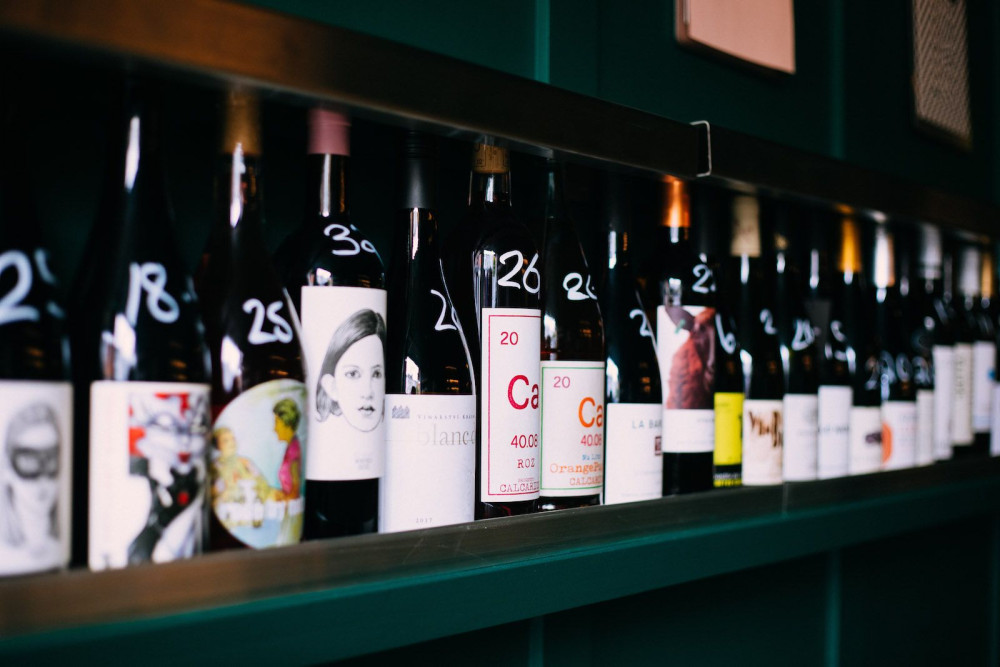 Formerly a butcher shop, the space lent itself well to the change. 'Frank's was basically set up perfectly to be a shop. Our branding, merchandise, packaging was all in place. We only needed to print thank you notes and that was it. That was one of the reasons for opening back up'.
He tells me he's enjoying being a 'Del Boy' again. 'My family have previously been involved in warehousing and distribution and to be honest I love doing deliveries'.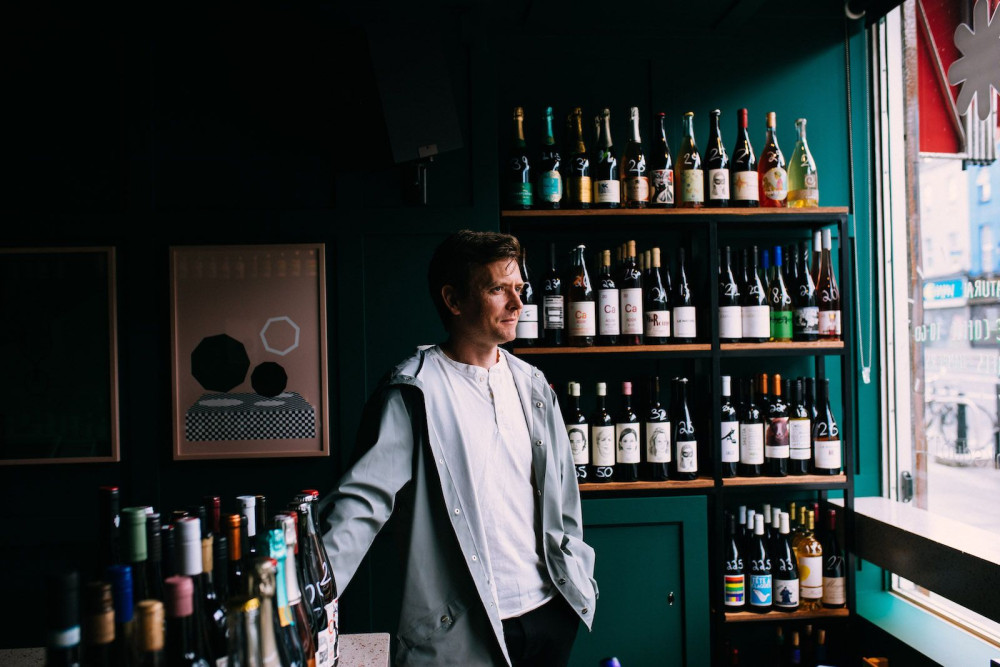 With the future so uncertain for hospitality (he also has a restaurant down the road, Delahunt) Darren is focused on making this work for now and enjoying it. ''The change is incredible, people are bringing the restaurant experience to their houses. Planning date nights, picking up an interesting bottle of wine from us and food from another restaurant it's cool. I'm really enjoying spending more time with customers and asking what they plan to do with their night in, and case of wine'.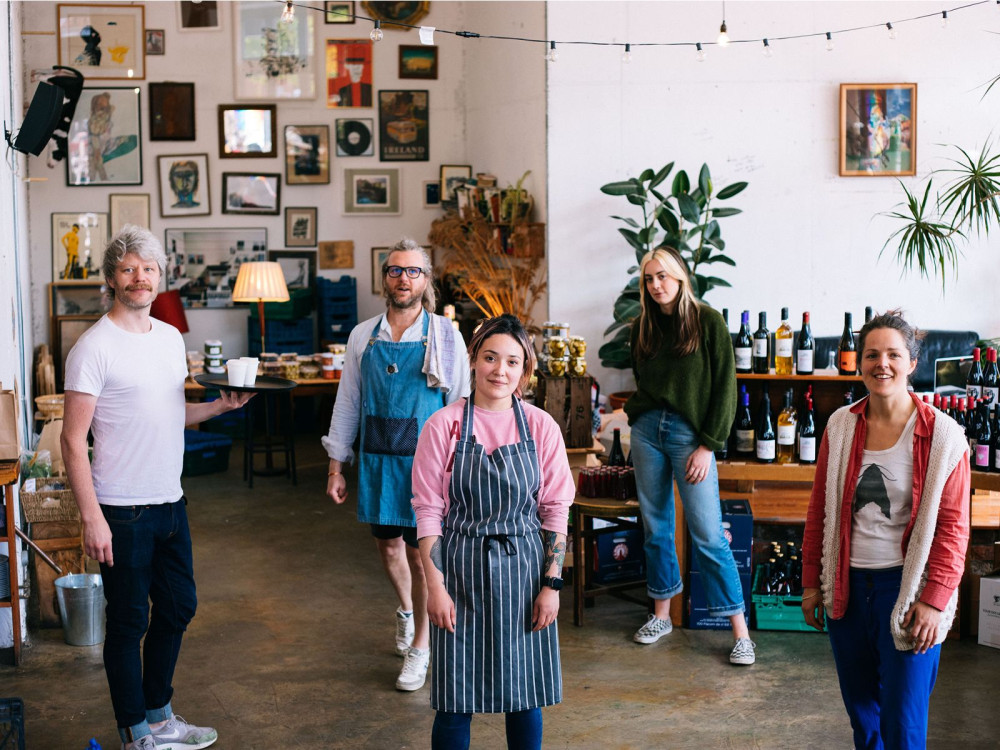 The Fumbally
Dublin's quintessential foodie cafe The Fumbally had already started it's foray into shopkeeping with The Saturday Market they'd been running in the Fumbally Stables, selling local and artisan food and products to hungry hoards each week. Opening the cafe as a shop, co-owner Aisling Rogerson says, was then a natural progression from this/ 'All the supply chains and produce were already there, we just had to switch buildings from the Stables to the Café'.
The café has always been a busy spot 'It was a juggernaut in motion' says Rogerson so the change of pace has been welcomed 'It's nice to see it breathe for a while now though'.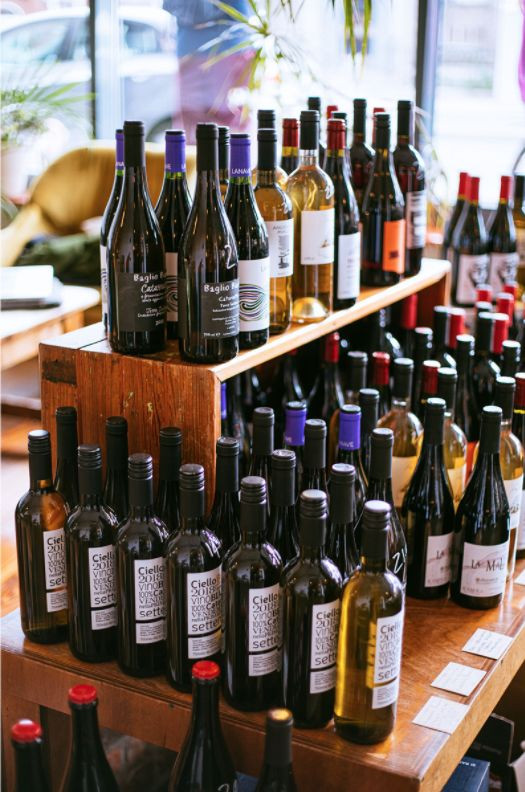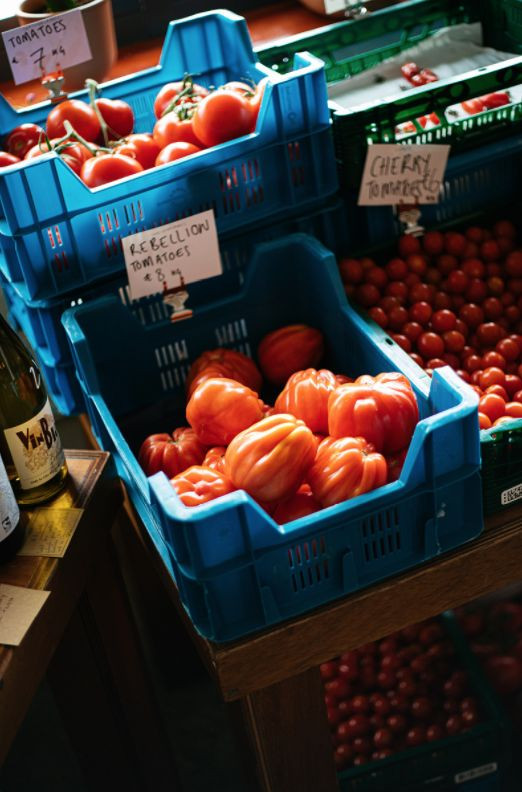 The shop opens Friday and Saturday's selling a big array of their suppliers along with pantry staples, wines and plenty of treats two days a week. 'The shop is great but we do miss not having the individual traders though. Markets are about meeting producers face to face, which is something that shops just can't provide'.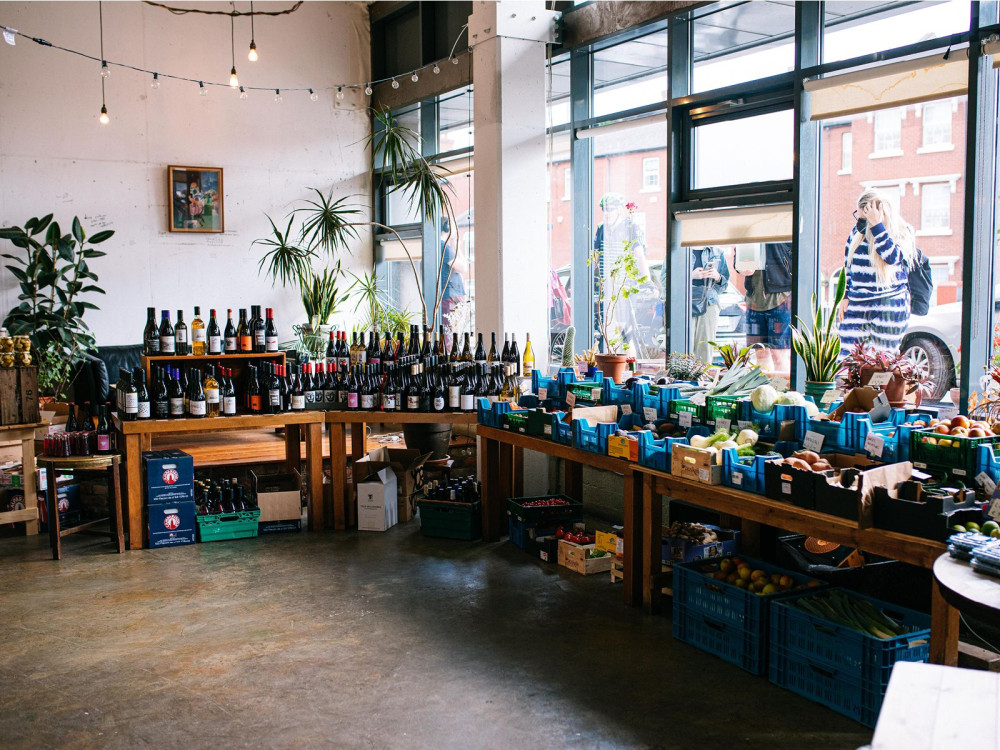 The bonus has been maintaining relationships with our local suppliers but the challenges have been the obvious changes like new layouts and social distancing but Aisling says it's also a change in considering what they do 'We still work with food, in the same place as before, with customers coming in and buying things, but it's a whole different business model that requires new systems, routines and methods of communication.
We're still figuring them out'. It's ever-evolving, she says they are 'Making astronomically big decisions and changes on a weekly basis, and then whole new ones again the following week has been challenging, yet we've managed to navigate this pretty well due to the amazing team that we have'.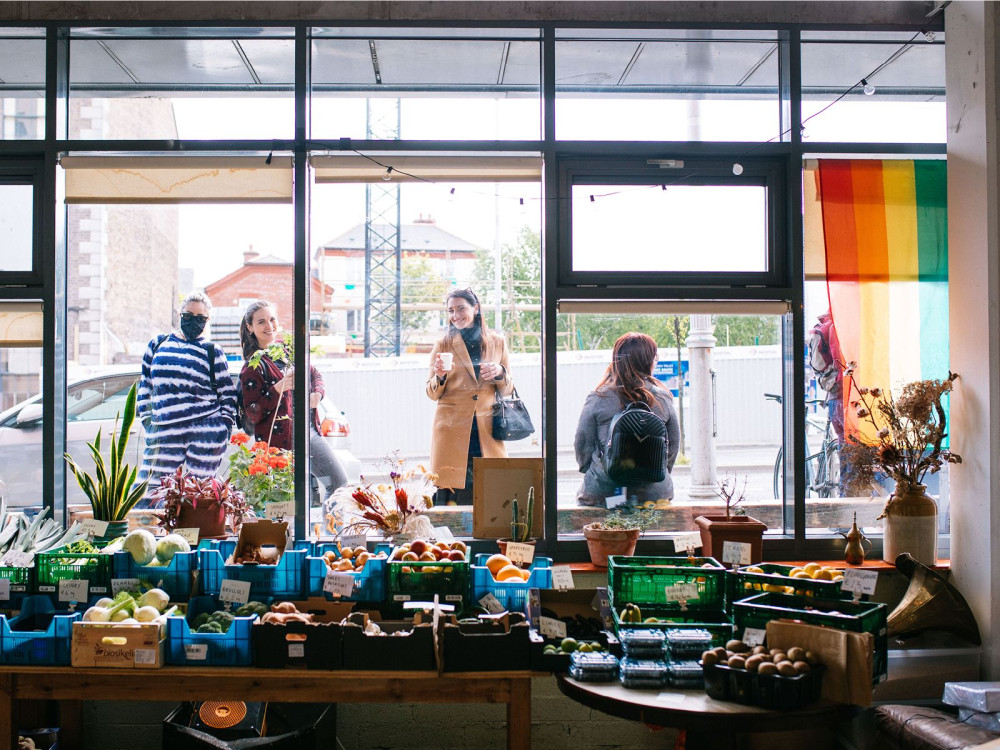 Next on her list is to figure out how to get their 15 remaining employees who are on the unemployment payment back into work. 'Despite all the changes I feel less stressed both in and out of work which says a lot. This is success'.
Eight more new shops to check out.
Host At Home
Neighbourhood restaurant well known for their homemade pasta are now selling dishes to take home, pantry staples and fresh vegetables from Sean Hussey
Sprout & Co
Sprout & Co's healthy salad & juice takeaways are still open and delivering around the city but on top of that they've added organic vegetable box deliveries with produce from their own farm in County Meath.
Stuff U Need
A new online grocery offering shopping staples along with restaurants kits from Box Burger, Wing It and Casper & Giumbinis
Ballymakenny Farm Potatoes
The Ballymakenny Violetta potatoes are a firm chefs favourite (they were even just on Great British Menu) but with the drop in restaurant orders, they have shifted their focus from supplier to shop keeper, selling their spuds online for delivery and their drive-thru contactless 'Spud Shack' on the farm in Louth.
Redmonds Fine Foods
A favourite of the chefs all around Ireland Redmond Fine Foods are known for stocking the best and hard to get ingredients as well as high quality pantry staples. They are now open to us regulars and are offering click & collect in Naas or home delivery in Dublin & Kildare.
The Fruit People
Up until a couple of months ago these guys were busy with their office & workplace only deliveries but since they've pivoted to home delivery they've added a host of essentials for your kitchen along with lots of fruit, vegetables and snack options.
Jackie Leonards & Sons
Leonards has been a stalwart at Smithfield Fruit & Veg market for over 100 years, supplying restaurants and caterers all over Dublin. They've now switched to offering great value home fruit & vegetables boxes delivered.

NeighborFood
Jack Crotty of Cork's The Rocket Man and business partner, Martin Poucher, set up NeighborFood an online ordering system that offers customers the chance to buy quality food from farmers and local producers. 'We had a huge surge of producers joining our database within days of the lockdown. Without markets for them to be able to sell in we realised we needed to start opening as many markets as we could to accommodate all the producers.
'I certainly think people now realise how enjoyable it is to shop and sell online. It simplifies so much more than just the time. You can plan your week better, watch your spending and not fall victim to manipulating impulse-buy traps. I'm sure we will all go back to what we love but hopefully we will keep any new habits that form'.