The Great Lock-In
The Covid 19 lock down has impacted every aspect of our lives, from the mundane to the serious. However, on the deserted streets of Dublin, there is something uniquely strange about seeing our pubs shuttered up.
For somebody who has spent any time in Ireland, seeing a pub which, in any given day, would usually be open for more hours than it would be closed, with it's windows and doors now covered in plywood like a Florida town in the path of a hurricane, shows just how much this crisis has affected our everyday lives.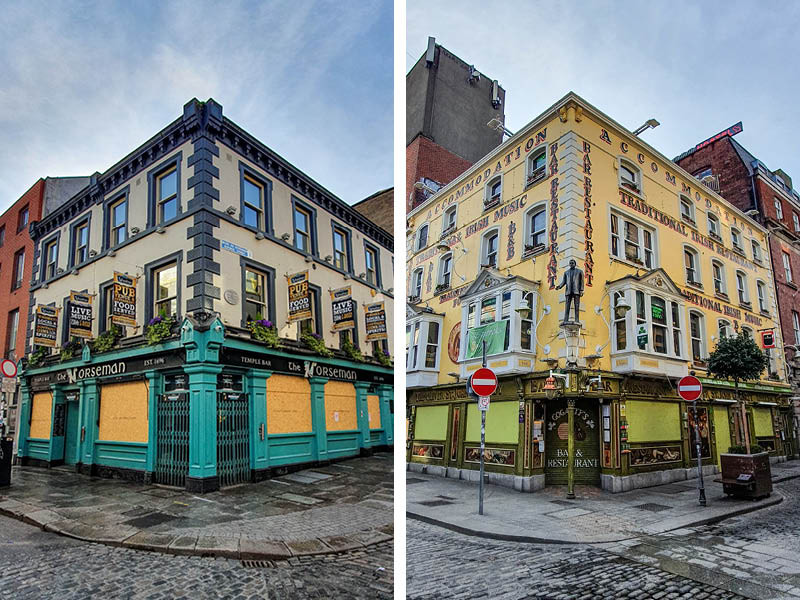 Seeing one well known pub shut down is attention grabbing. Seeing many, many of them side by side, is stark.
Well known Dublin City pubs, that entertain millions of customers every year, locked down and shuttered up for the long hall, are a stark reminder of just how this pandemic has affected our way of life.
We were in two minds on whether to post these images right now. Maybe they were a bit too stark. However, the more we thought about it, the more we began to view the images as positive reminders of some of the things that make Dublin unique.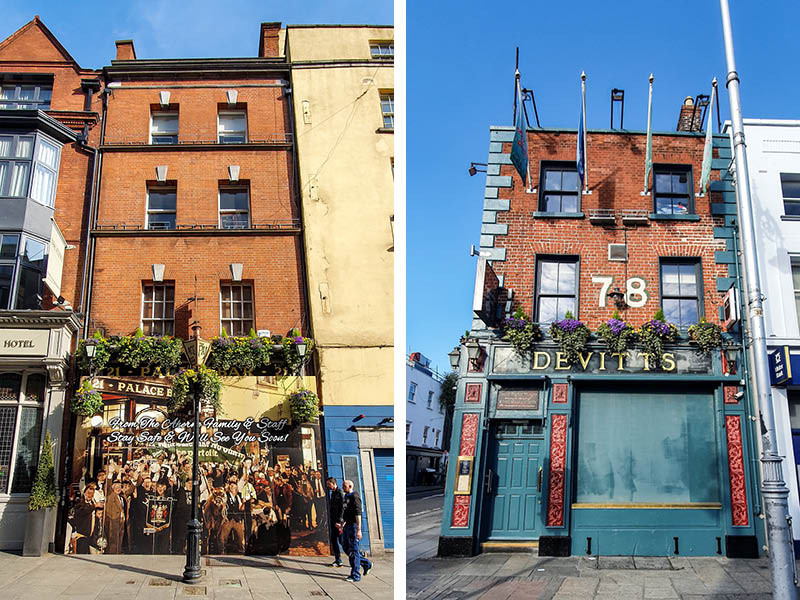 Reminders of good times, reminders of craic and banter, reminders of our character, craft and culture, a reminder to not take things for granted, a reminder and symbol of what we have temporarily lost and what is waiting for us on the other side of all this.
We take heart from pubs like 57 The Headline Bar and The Big Romance (also featured here in happier, pintier times) who are adapting quickly with delivery and collection, the small & independent suppliers like Hopfully, Rascals and White Hag who are delivering nationwide and even brewing new beers in the midst of all this.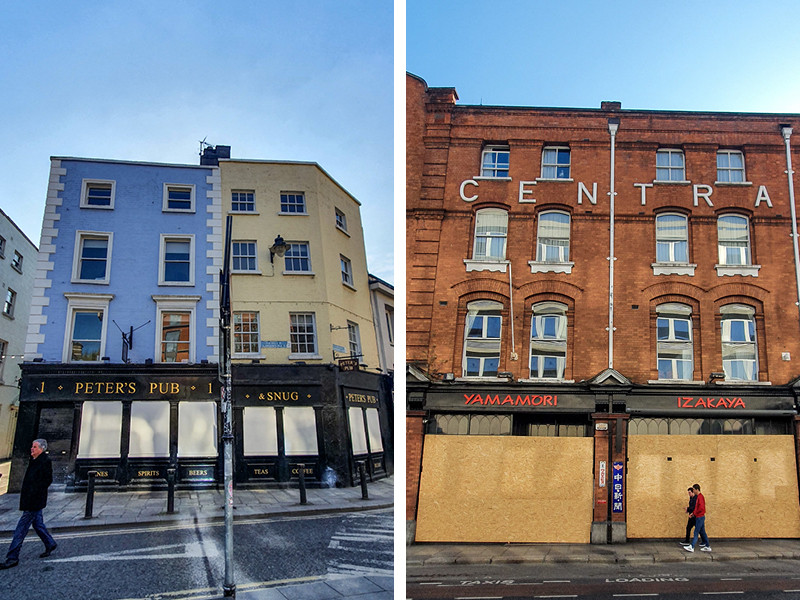 We see pubs like The Circular* and their Feed The Frontline campaign using their position in the community to support others. The publicans representative body The Licensed Vintners Association (LVA) has been pushing hard for clarity and keeping publicans up to date, helping to galvanise a community numbering some 7,000 businesses and almost 50,000 employees, all of whom saw their businesses shut and jobs evaporate overnight.
These initiatives give us cause for hope and optimism. There are tough times ahead and difficult change for many, but the Irish Pub is going nowhere and you will be back on your motorised bar stool before you know it.
In the meantime, here are some bits and pieces that will help scratch that pub itch..
*Full disclaimer, we are involved with The Circular so will leave to the reader to judge if worthy of a mention here!